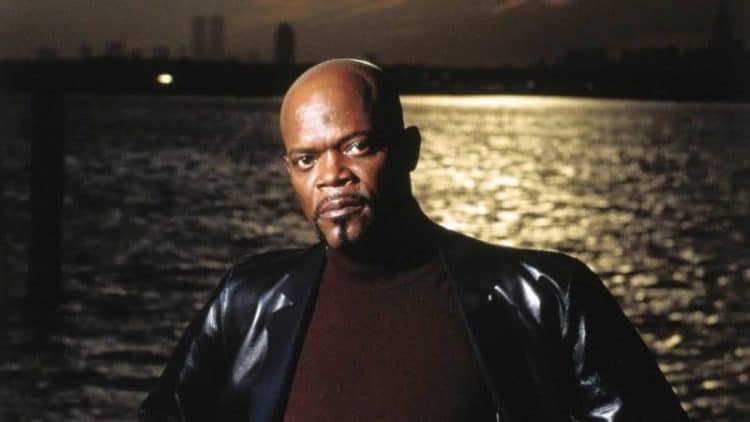 Back in the 1970s, Blaxploitation was a hot genre that gave black filmmakers and artists a voice within the movie industry. One of the popular properties from that era was Shaft, a suave black detective who kicked ass and was a hit with the ladies. Nearly three decades later, Samuel L. Jackson took over the role of Shaft and the film was somewhat of a box office success by making over $100 million worldwide based on a budget of $46 million. The world of Shaft would be revisited 19 years later by combining all three generations together, with Tim Story directing the 2019 sequel/reboot. Despite the success of the previous two films, the reboot became the first film in the franchise to score a rotten tomato, which is an abysmal 34%. What's worse is that the reboot completely bombed at the box office, making less than $10 million opening weekend and garnering nearly $22 million worldwide during its initial run. So, what happened? While Shaft wasn't a huge mainstream attraction, the previous versions managed to sell more tickets than the updated version. Let's dive deeper into the reasoning behind Shaft bombing at the box office.
The Series Was A Shell Of Its Former Self
Shaft was one of the coolest and most iconic characters in the movie landscape. He was a badass private detective who had undeniable swagger, which can be contributed to the performances of Richard Roundtree and Samuel L. Jackson. However, Shaft was a product of its time, and while it's possible to update the character to modern society, the original film tries to push back against woke culture in a laughable manner. Samuel L. Jackson's Shaft in the 2019 version is a washed-up old-timer who barely resembles the man he played in the 2000 film. Richard Roundtree isn't given much to chew on. Jessie T. Usher represents the modern man, and the movie does its hardest to make him look like a loser. Jessie T. Usher's Shaft doesn't come across as cool as his predecessors because the film's message is that being woke is for p***ies. The movie never truly embraces what made the two original films work so well because it's so busy being an unfunny, lazy, mess. Unfortunately, Jessie T. Usher doesn't particularly fit the lead role as well. He just doesn't have the charisma that Samuel L. Jackson and Richard Roundtree have. Couple that with the fact that the film is actively making him seem like a sensitive loser and the combination fails on all fronts. Fans of the original films likely stayed away because the trailer failed to appeal to them due to the difference in tone. Non-fans likely stayed away because the trailer just didn't sell audiences on the need to shell out money to see the movie. Given the fact that the opening weekend of June 14, 2019, was disappointing in terms of box office sales, with Men in Black: International gaining the number one spot by making nearly $31 million, Shaft should've been able to see better results given how surprisingly weak MIB: International performed.
Audiences May Have Been Reminded Of Independence Day: Resurgence
To be clear, Jessie T. Usher is a talented actor and his role as Cam Calloway on Survivor's Remorse is great; however, there's no denying that he just didn't fit the role of Dylan Hiller. He's extremely bland and Will Smith's shadow casts over him. As I previously mentioned, Usher doesn't exactly fit the Shaft role either. The actor has yet to gain a mainstream following because he's still new to the business and hasn't really done anything that's caught fire. Survivor's Remorse is the only other notable thing of note in his filmography; however, that television show was barely watched by many viewers. With Jessie T. Usher being the face of the new Shaft, audiences were likely reminded of his acting in Independence Day: Resurgence. I know that sounds silly, but every actor has a role that defines them. Daniel Radcliffe is always known as Harry Potter. Kirsten Stewart is mostly known as Bella Swan. Elijah Wood is mostly known as Frodo Baggins. Granted, the listed characters come from huge franchises; however, the purpose was to showcase how a role can define an actor. Jessie T. Usher can get out of the Independence Day: Resurgence shadow by taking on better and stronger roles. This worked for Robert Pattinson, who slowly shed his Twilight image by starring in excellent movies such as The Lighthouse, Good Time, and High Life. Until that happens, Jessie T. Usher will be remembered as one of the reasons behind the flop known as Independence Day: Resurgence.
Tell us what's wrong with this post? How could we improve it? :)
Let us improve this post!