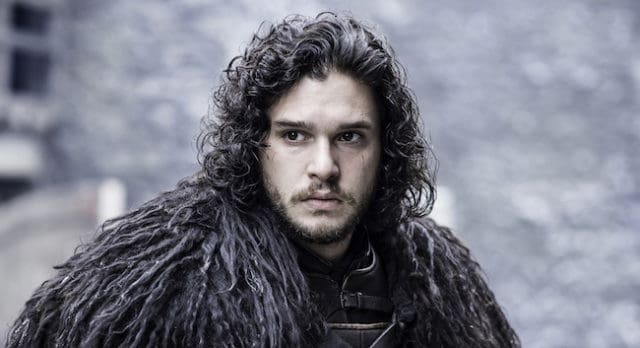 It's understandable, a lot of us miss Game of Thrones and are patiently awaiting the next season. But there are movies that are similar in many ways to the series if you really need something to tide you over. They won't offer the same kind of kick and satisfaction that you'd get from being able to watch the epic showdown that's about to shake Westeros, but it should hold you for the time being since each of the movies listed below has something unique and special that can at least sate the desire to see the bloodletting that is to come. Plus, if it's just action you're after in the style of GoT then some of these films should be just what you need. After all, fantasy films tend to follow a very common thread in many cases, you just have to be able to recognize it.
So get your fantasy fix on, it's going to be a while yet.
5. Excalibur
The classic tale of King Arthur, Merlin, the knights of the round table, and all that goes with it are a familiar sight to anyone that loves the idea of knights, magic, betrayal, and the need to pull together to fight a greater evil. The film goes through everything in the tale of how Arthur came to be and what his life meant to the land from his ascension to his death.
4. Kingdom of Heaven
The epic fight scenes in this film and the tedious politics that fill in the spaces between are more than enough to compliment one another and sate your desire for high drama and action. Plus, Liam Neeson in any movie is kind of a bonus. It's just too bad they didn't put him GoT, that would have elevated the already epic show even more you would think.
3. 30 Days of Night
What else comes when it's cold and dark? Well to be honest the white walkers don't seem to care if its daylight or not, they tend to bring their own storm with them. But the walkers and the vampires do have something in common, they're relentless, deadly, and possessed of the type of stamina that can outlast any human being with hideous ease.
2. Centurion
The story of a man that is betrayed by his own countrymen after surviving a bloody encounter with those that are sworn to kill him is just the kind of story you need if you want to weather the distance between the seasons of GoT. Centurion boasts excellent fight scenes and a revenge tale or two that will keep you on the tip of your toes as you watch the Romans and Picts go at one another.
1. The Count of Monte Cristo
Revenge, conspiracies, dastardly plots that are meant to ruin people's lives, it's like a more modern version of Game of Thrones, without the dragons or white walkers. As a revenge tale there's little that is truly upbeat about this film since despite having a happy ending the lead character must go through the kind of hell that tends to break someone without mercy.
That sounds like just the kind of thing that GoT fans might enjoy.