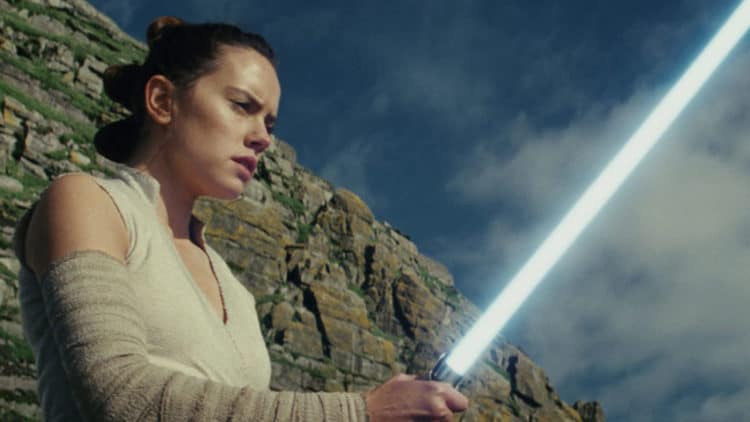 Let's just come out and say it, thank goodness Cardi B isn't doing the sound effects for Star Wars, and thank goodness she has NOTHING at all to do with Star Wars. Obviously everyone likes to make up their own sound effects for comedic effect and sometimes it works, but just not now. Those at Boing Boing appeared to enjoy the clip, and it's easy enough to say to each their own and move on, though thankfully the sound effects of Star Wars are a little more professional, even it's just a bit of good fun, kind of like a less than perfect episode of bad lip-reading. It's safe to say that she's not the first person to ever do this since a great number of people have likely turned down the volume on their favorite movies to try and see if they can come up with different sounds and words that might fit the moment and even make sense with the movements of each actor's lips. Sometimes it comes out as pretty hilarious and other times a person can't help but wonder what inspired people to do this, other than the need to have fun with it and just get a good chuckle out of the whole process. Likely as not this was Cardi B.'s intention and a lot of people have thought it came off just fine.
Not to argue with those at Geekologie or anyone else that thinks her contributions are great for that matter, since again, it's all in good fun, but a few of them did make me wonder just what was running through her head at the moment. Obviously not everyone is going to go for the same effect when it comes to making random noises and sound effects for things they witness, but a few of the things that Cardi voiced were kind of odd when the sound came out. It could be that she's just better at rapping than sound effects, though of course a lot of people might stand up and argue about that as well, with a lot of folks stating that she can't rap any better than she can produce a sound effect. That might be unkind but it's the absolute truth when stating that plenty of people don't believe that Cardi has a lot of talent despite the fact that she's become quite famous. There is a huge argument behind this but it has so little to do with the article that it's not worth mentioning at the moment, though I will go ahead and state that her fame is something that has many people divided as to what she's like as a person and an entertainer. Some folks just don't like her, that's a fact, while others would gladly defend her reputation to the end.
As far as the Star Wars sound effects, there are a number of ways that they were produced and some of them might even surprise fans just a bit since they were either exceedingly simple in origin or were a blend of other sounds that were mixed and remixed until the right noise was found. When you factor in just how many different sound effects there are in the Star Wars franchise it's amazing to think how many might have been replicated and then remixed to use again in different situations, but there are some that are insanely unique and have been highly refined over the years to produce sounds that are without a doubt very bound to the franchise and can't be easily replicated. Needless to say, the sound effects that actually went into the movies weren't always produced human voices, though some obviously were, and those that were used were still altered in such a way that one would barely recognize them for what they really are. Without giving spoilers at the moment there are a few different ways that some of the sounds were produced that might actually make people do a face-palm since they are so simple, and others that took a great deal of time and effort to make and might make people's jaws drop when they figure out just what was used. All in all the sound effects of Star Wars have been some of the most iconic in all of movie history, as such sounds as the lightsaber, the blaster, Chewbacca's grunting and growling language, and the sounds of the various engines of the many technological wonders that have graced the movies are easily recognized by a lot of fans. In fact some might even be able to tell you just which vehicle is which by the sound alone. Oh yes, that level of nerd is definitely attainable.
To be fair Cardi B. is a big name and easily recognized as being famous, but let's hope she's never tapped for sound effects.
Tell us what's wrong with this post? How could we improve it? :)
Let us improve this post!