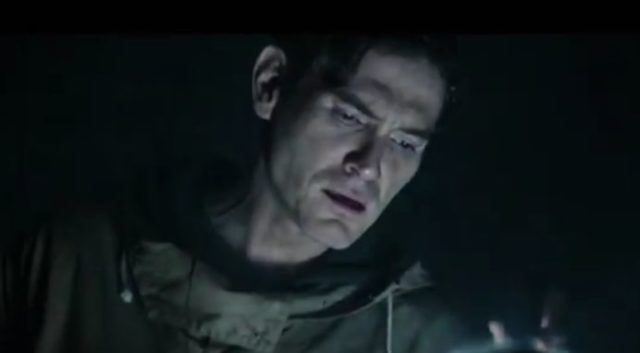 We've still got over a month to go before Alien: Covenant is released in theaters on May 19th, 2017 but the party keeps rolling on with new footage and images from the film. In the latest trailer called "Run" we get a 39 second overview of what will be the "first ever large scale colonization mission." Little does the crew know they're in for a very rude awakening. Actually it's Billy Crudup who's in for a super rude awakening in this clip. Even though the scene is extremely frightening I can help but to think about the Xenomorph Cookie Jar when I watch this clip. I tell ya, this movie is NOT being marketed as anything but a horror film. Guess we'll see how this plays out.
Here's the description from the Youtube page
Ridley Scott returns to the universe he created, with Alien: Covenant, a new chapter in his groundbreaking ALIEN franchise. The crew of the colony ship Covenant, bound for a remote planet on the far side of the galaxy, discovers what they think is an uncharted paradise, but is actually a dark, dangerous world. When they uncover a threat beyond their imagination, they must attempt a harrowing escape.
Tell us what's wrong with this post? How could we improve it? :)
Let us improve this post!