Gene Wilder, Alan Rickman, David Bowie, Prince. The 2010's have been an unforgiving decade for the creative men and women whose lifetime of work have shaped our lives, but 2016 has been especially unkind to them. In a year when presidential politics turned to bitter ash in our mouths, we lost Willy Wonka. In a year already short on love, we lost Severus Snape. In a year shuffling off to the sound of a funeral dirge, we lost the Goblin King.
When Carrie Fisher suffered a midair heart attack two days before Christmas, we all thought the worst of it. There was no way that 2016 would leave without a parting tragedy. But then she stabilized. Then she recovered. Four days later, however, she was dead, and the world was all the poorer for it.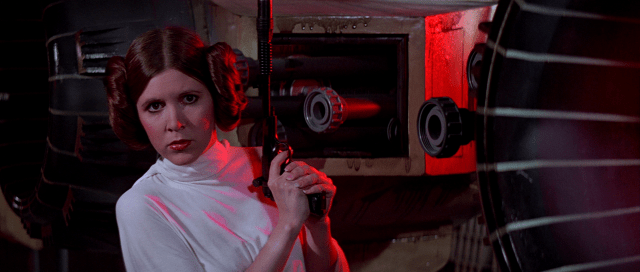 The outpouring of love from fans and colleagues is, of course, easy to understand. She was Princess Leia. To most women my age, she was their first role model. To most men, she was their first crush. She played with the big boys and often showed them up at their own game.
Although her and costar Mark Hamill's post-Star Wars career is frequently the butt of jokes, she was a strong supporting player in Hollywood throughout her life. She was Jake's unhinged ex-fiancée in The Blues Brothers. She was one of the "sisters" in Woody Allen's Hannah and Her Sisters and also made notable appearances in When Harry Met Sally… and The 'Burbs. She made frequent television appearances, including a recurring role as Peter Griffin's boss Angela on Family Guy, and had just completed her scenes for the upcoming Star Wars: Episode VIII.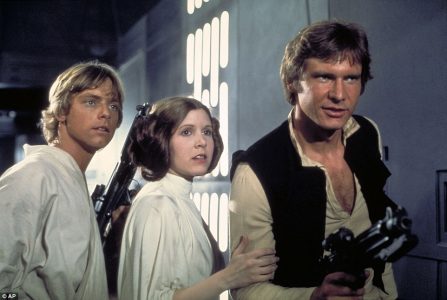 She was, however, so much more than that. Although best known as the fiery leader of the rebellion against the Empire, she was an extraordinary woman whose talents far exceeded her presence in front of the camera. She was an accomplished "script doctor" — a writer who would come in to fix or rework struggling scripts — whose often-uncredited work helped shape many beloved movies. The Empire Strikes Back, Sister Act, Lethal Weapon 3, Outbreak and The Wedding Singer were all improved by her invisible hand.
Carrie Fisher was an accomplished author even beyond her screen work. Her novels and non-fictive works were well-received and showed off her piercing wit and insight. She once recalled that when shooting A New Hope, George Lucas told her that she couldn't wear a bra with her outfit, because the weightlessness of space travel would cause her body to expand and her to be strangled by her own inflexible underear. She remarked that "that would make a fantastic obituary […] I want it reported that I drowned in moonlight, strangled by my own bra."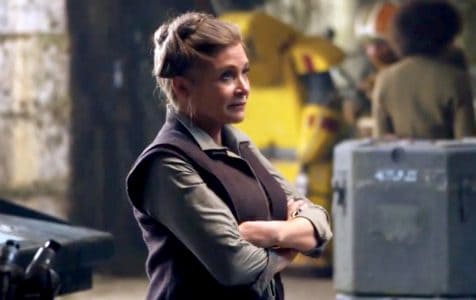 In her later years, Fisher also became an outspoken advocate for mental health and substance abuse. Suffering from bipolar disorder, she had self-medicated her manic tendencies with narcotics to "feel normal." Her humanitarian work gave a voice to a socially maligned demographic and helped them feel like they weren't so alone in the world.
So here's to her, our Leia, drowned in moonlight in a galaxy far, far away, forever alive in the hearts of the countless lives touched by her presence.