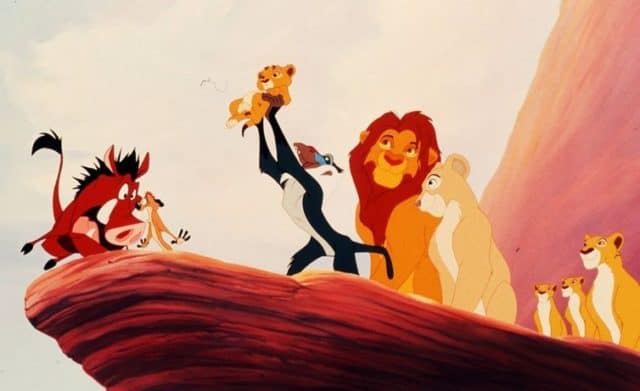 People have been finding dark and disturbing details in Disney movies for decades and decades. Sometimes, this is because what was once acceptable has become less so because of the changing times. Other times, this is because not all Disney movies live up to the perfectly clean and family-friendly reputation of the brand. Regardless, there is a lot of Disney material, meaning that there are a lot of dark and disturbing details buried within them.
Here are five examples of the dark secrets that can be found in Disney movies:
Broken Furniture
The Beast's part of the castle in Beauty and the Beast is filled with broken household items in addition to the iconic rose. The obvious reading of the Beast's warning to Belle is that he does not want her to see the rose, but considering how the members of the Beast's household have been turned into household items, it is not difficult to read something much darker into it.
Dark Sense of Humor
From time to time, Disney movies show a rather dark sense of humor that might seem inappropriate to some. For example, a short movie about the 3 Little Pigs showed their father in a portrait as sausage links, which makes it clear what happened to said pigs' parent in unambiguous terms. Combined with the subject matter of the short movie as well as a portrait suggesting that the 3 Little Pigs had more siblings at one point in time, the implications are obvious.
Dead Mothers
There are a lot of dead mothers in Disney movies, with examples ranging from Bambi and Beauty and the Beast to Cinderella and Pocahontas. Some people have suggested that the trend started with Walt Disney, who is said to have felt enormous guilt over the accidental death of his mother from asphyxiation. Something that happened in a house that he had purchased for her, which was compounded by how his repairmen has failed to fix the problem with a bad furnace when she had reported the issue to him.
Racism
Disney has been making movies for a long, long time, so it should come as no surprise to learn that there is a fair amount of racist material to be found in them. Some examples are blatant, as shown by Song of the South as well as a scene in Fantasia in which dark-skinned centaurs were servants to light-skinned centaurs. Other examples are less so, with examples ranging from the crows in Dumbo, the Native Americans in Peter Pan, and the Siamese cats in Lady and the Tramp.
Scar Was Skinned
In The Lion King, Scar survived a fall from the cliff but is implied to have been killed by his one-time hyena minions. However, it is interesting to note that Scar or rather Scar's skin made an appearance in Hercules as a lion skin coat in reference to classical depictions of the titular character. Given the coloring, the facial expression, and the namesake scar, that can be no doubt about who was skinned to make the lion skin coat, particularly since Zazu predicted that Scar would make a "handsome throw rug" in The Lion King.