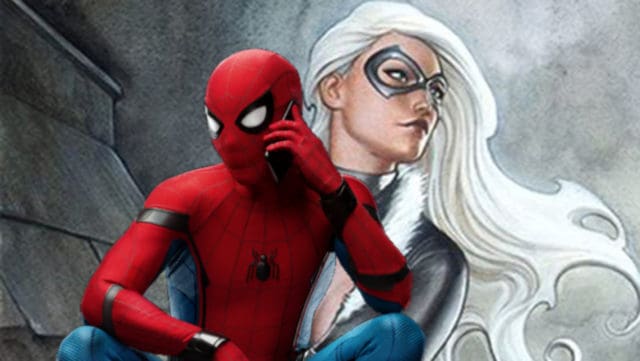 Tom Holland's Spider-Man has been in the news a lot recently, and it's no surprise as to why. After delivering what is, with respect to Mr. Raimi, easily the best Spider-Man movie to date with last summer's Spider-Man: Homecoming, his MCU future is in a surprising degree of question.
Don't get me wrong. Mr. Holland's not going anywhere. He's an exceptional actor perfectly suited to the new millennial take on the character that Marvel Studios snagged when he was still young and inexpensive and has conversely proven to be as insatiably popular as any of Marvel's other A-list talent. He's guaranteed to have a long and profitable future in the MCU for the remainder of his career as an actor.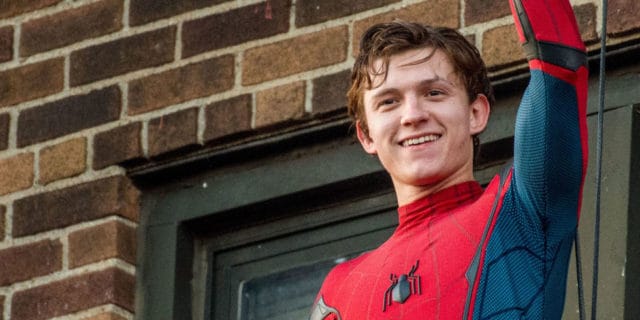 No, the questions are more surrounding his relationship with Marvel's uneasy partner in crime, Sony. Since Marvel sold the rival studio the rights to the Spider-Man films in the 1990s, they went into the movie-making business themselves and were desperate to reclaim their lost intellectual property. And even though by then the Spider-Man franchise had fallen on hard times — between the abject failure of the ill-conceived Spider-Man 3 and its ill-received reboot with The Amazing Spider-Man — Sony was lapped up its rapidly diminishing returns while trying to use them to form something of a rival to the larger and more robust Marvel Cinematic Universe, which had taken the film industry by storm with 2008's Iron Man and especially 2012's The Avengers.
And, weird as it was to consider, they actually had a pretty good shot at doing it. As far as Marvel's individual properties went, Spider-Man was better suited than any of them — except for maybe the X-Men — to branch out into sequels, spin-offs and crossovers. Tangled in his web were a surprising number of lesser and anti-heroes, and even a large number of Suicide Squad-esque teams. And with Avengers-level crossovers like Spider-Verse to look forward to — which stood to introduce a paninfinite multiverse of Spider-Men and Women — it was not just possible, but downright probably that they could make it work despite having just the one franchise to work off of.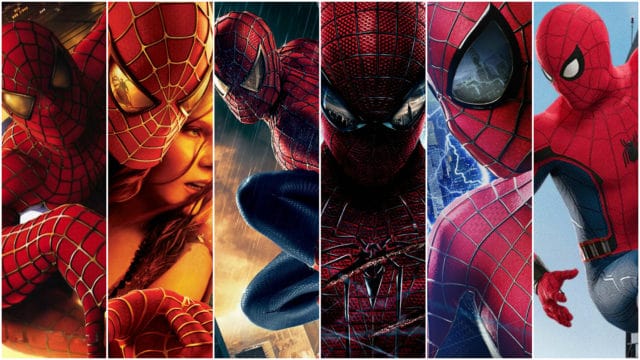 But, sadly, what tangled webs we weave. For the life of them, Sony simply couldn't; find an adequate replacement for their once dominant blockbuster franchise. Spider-Man 3 pretty much destroyed what they had been building since the turn of the century. Heavy-handed studio interference had made Raimi's crowning Spider-Man film into an unwatchable Frankenstein of conflicting visions, characters and storylines. In its aftermath, Raimi, Maguire and Dunst all walked away from the series. The plans that they had for a Venom spinoff evaporated in their clutching palms. And the specifics of their contract with Marvel meant that if they didn't make a new Spider-Man movie — and fast — the rights would revert back to Marvel and they would be left with nothing to show for it.
So they rebooted, which is how we got the rushed (but, dare I say, not entirely wasted, Amazing Spider-Man series). What they lost in the transition between Maguire and Garfield they mostly made up for by upgrading the always problematic Mary Jane Watson as the character's romantic lead to the far more compelling Gwen Stacy (perfectly cast by the enrapturing Emma Stone). But that's where the equity between the two series ended. From noticeably inferior writing, lackluster direction and a noticeable uptick in studio involvement (up even from what it was in the not so long ago days of Spider-Man 3) the nascent franchise petered out after just two installments, right after they promised a full slate of spin-off movies and teased the big screen debut of the iconic Sinister Six.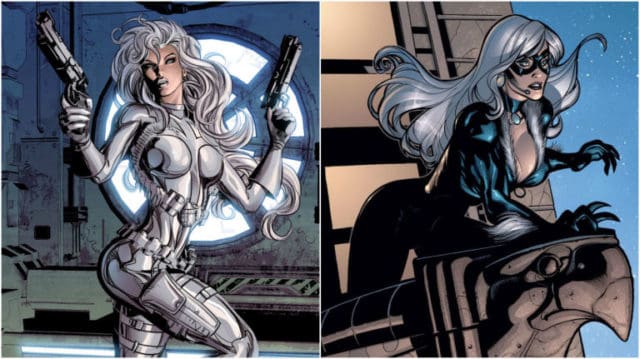 Facing pressure from a broad range of other failed or underperforming releases, and not wanting to lose everything to Marvel by sitting on the franchise too long, they struck a deal with Marvel. They would share, however confusingly, the property. Marvel Studios would get Spider-Man and his expansive cast of characters. Sony would get a sizable payday from the solo movies Marvel released starring the character. Finally — and this is the key — Sony would be allowed to continue to make their own Spider-Man movies.
Although the details have been under lock and key since they were hammered out by the two corporations, what was known (or at least presumed) was that the Sony-produced Spider-Man movies would not be connected to the MCU canonically and would not so much as feature the titular wall-crawler himself. What it lacked in Peter Parker, however, it more than made up for with what Sony really wanted at the end of the day: access to his expansive, feature-worthy cast of villains and anti-heroes.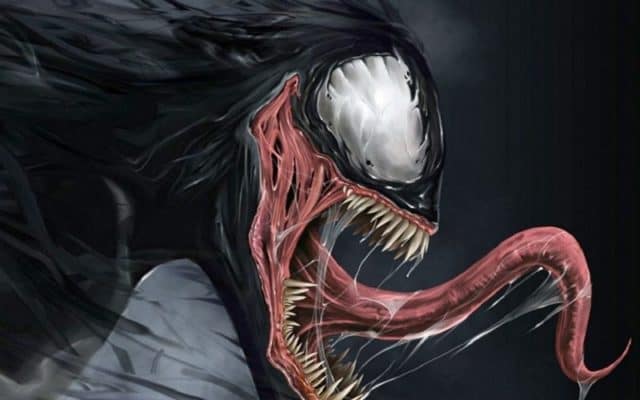 They immediately started serious groundwork on a Venom movie, which is already in production and stars the ineffable Tom Hardy as Eddie Brock. They also lit a number of other side-projects, including a team-up between Black Cat and Silver Sable and solo features for Kraven the Hunter and Mysterio. Rumored, but never confirmed, was a Sinister Six movie, and there's also that animated Spider-Verse movie that's coming out sooner as opposed to later.
But pretty much as soon as things seemed to be settled, cracks began appearing in the presumably solid foundation of the agreement. Despite Marvel's protestations to the contrary, Sony began insisting that their non-MCU movies were a part of Marvel's larger cinematic universe. Rumors began swirling that Sony retailed the right to rescind their participation in the deal after Marvel released a second Spider-Man solo movie: an option that they were hungrily eying now that the Disney-owned film studio did the heavy listing with damage control for the character after its Sony tenure. And, most recently, Tom Holland — an actor that Sony has recently had its eyes on acquiring for their presumptively Spider-less Spider-Man movies — was seen visiting the set of Venom, fueling further speculation about what role, if any, he and his Spider-Man would have in the Sony-lead spinoff franchise.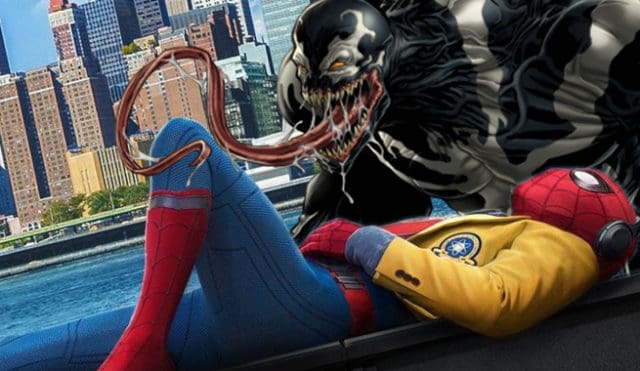 Now Marvel itself is the source of a new strand in the increasingly confounding web of Spider-Man news. The as of yet unnamed Spider-Man: Homecoming 2, which is set to start filming in the fall, is evidently casting a femme fatale character, to be played by a yet to be settled upon, 20-something European actress. And in the annals of Spider-Man, there is one very specific, very popular character that this might prove to be.
Felicia Harding, known by night as the Black Cat, is essentially Marvel's answer to DC's Catwoman. She is a socialite and cat burglar who has back-and-forth romance with Peter Parker that's about as long standing as anything else in the character's storied history. She's a morally grey anti-hero who sometimes fights for what's right and just while at other times looking out solely for her own interests.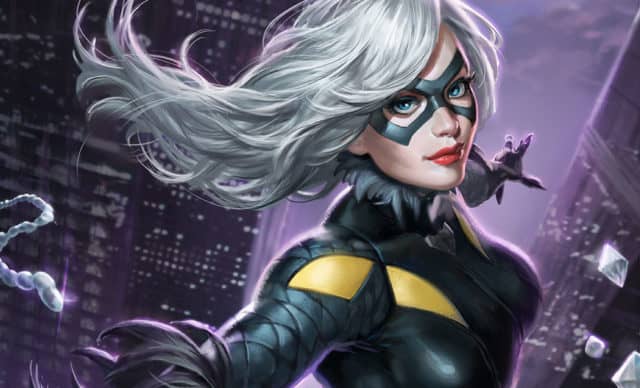 While not confirmed, it is the obvious choice when it comes to this kind of character in connection to Spider-Man. However, given Sony's apparent monopoly on certain aspects of the film franchise, it begs more questions than it answers. Would this be the same Black Cat as the one Sony intends to use. Is Marvel having to give something up in order to use the character in their movie (or do the studios share custody of this precocious feline femme)? Is this in anyway connected with Tom Holland visiting the set of Venom, or is this another matter entirely?
We'll certainly find out the answers to these questions soon enough. The movie starts filming in just a few short months and is set to open in July of 2019. Venom, which will doubtless clarify still more of the matter, is scheduled for this October.