With every passing year in cinema, thousands of movies are released. However, only a select few position themselves into Hollywood history. While many of these movies find critical acclaim and awards recognition, many others still go on to develop a cult following.
1984 was an iconic year in cinema history. This year saw some of the most influential movies of all time work their way into popular culture. So, with that said, let's take a look into the top 10 unforgettable movies of 1984.
1. The Terminator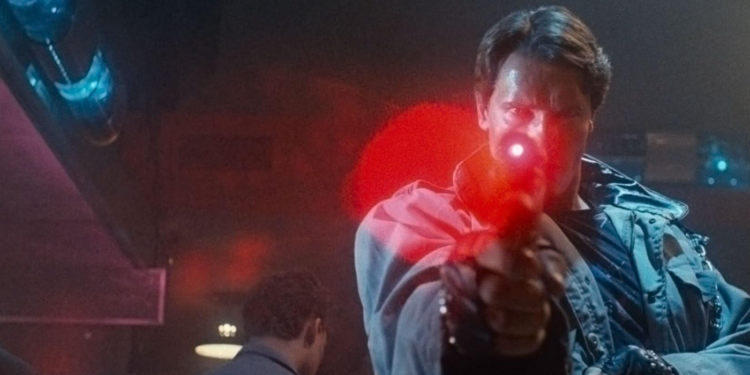 James Cameron's career is not the only one that kickstarted by The Terminator; it also catapulted Arnold Schwarzenegger to massive fame. In the early 80s, horror movies were all the rage in Hollywood. James Cameron managed to capitalize on this and take the genre to new heights by blending in action and science fiction. The story of a killing machine sent back in time to kill the soon-t0-be mother of the leader of the free world was a unique story unlike anything before.
With a small budget of $6 million, The Terminator went on to make over $78 million at the box office. Furthermore, it spawned a number of sequels in the coming years after. Out of these sequels and reboots, Terminator 2: Judgement Day became one of the most successful action movies of all time. However, the original 1984 movie still remains a classic to this day.
2. Indiana Jones and the Temple of Doom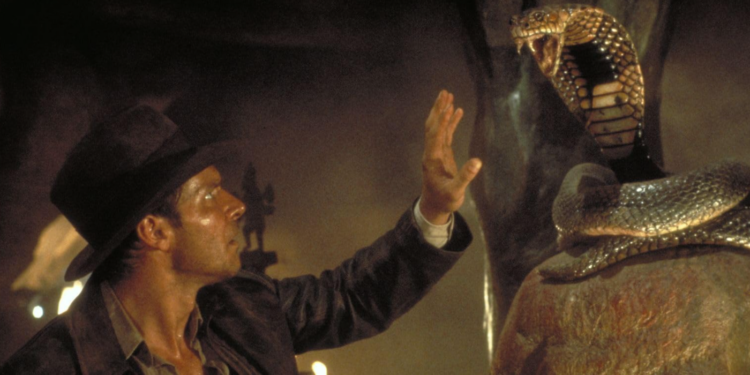 Indiana Jones and the Temple of Doom is a 1984 adventure movie directed by Steven Spielberg. The plot follows Indiana Jones (Harrison Ford) as he travels to India on a dangerous mission to retrieve a sacred stone and rescue enslaved children from a cult. Along the way, Jones faces numerous obstacles and battles his way through perilous challenges in an action-packed adventure that has become a beloved classic.
Upon release, the film was a massive box office success, grossing over $333 million worldwide and subsequently winning an Academy Award for Best Visual Effects. Indiana Jones and the Temple of Doom remains a popular favorite among audiences and the 1984 film is widely considered to be one of the most thrilling and memorable adventure movies from ever made.
3. Beverly Hills Cop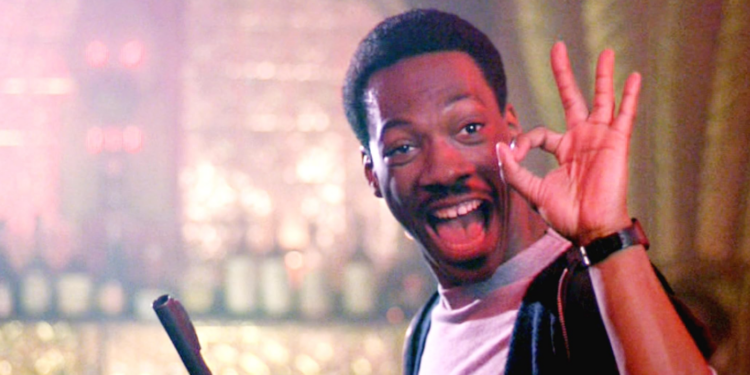 Beverly Hills Cop is a classic 1984 action-comedy that starred Eddie Murphy in one of his first major film roles. The film follows the story of a street-smart Detroit police detective named Axel Foley (Murphy) who travels to Beverly Hills to investigate the murder of his best friend. Although the original script was intended for Sylvester Stallone and was much darker in tone, Eddie Murphy's comedic timing and improvisation skills led to the film being extrapolated into much more of a comedy. The film became a huge box office success and cemented Murphy's status as a leading actor in Hollywood. Beverly Hills Cop continues to be recognized as a cultural icon and one of the defining movies of the 1980s. In 2024, Murphy will play Axel Foley once more in the Netflix original, Beverly Hills Cop 4: Axel Foley.
4. The Karate Kid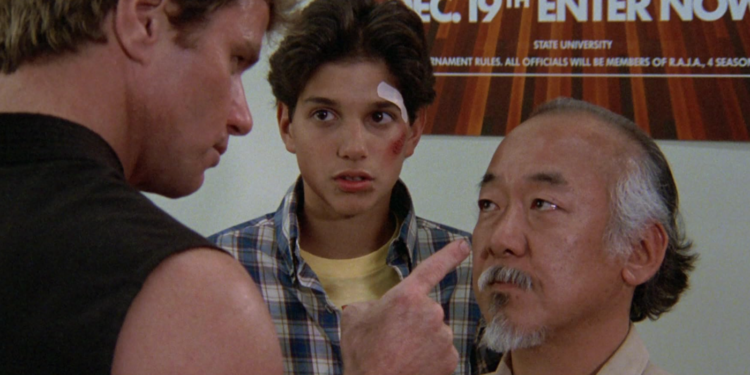 The Karate Kid is a classic coming-of-age sports drama directed by John G. Avildsen (Rocky, Rocky V). The film's story revolves around Daniel Larusso (Ralph Macchio), a teenager who moves to California with his mother and falls victim to bullying in his new high school. Mr. Miyagi (Pat Morita), the building's maintenance man, trains Daniel in karate and teaches him important life lessons.
The film became a cultural phenomenon and was nominated for an Academy Award for Best Supporting Actor for Pat Morita's role as Mr. Miyagi. The success of the film spawned a number of sequels. Furthermore, The Karate Kid was also given a modern-day adaptation in 2010, starring Jackie Chan and Jaden Smith. However, the original remains a fan favorite with its iconic crane kick and powerful performances.
5. The Killing Fields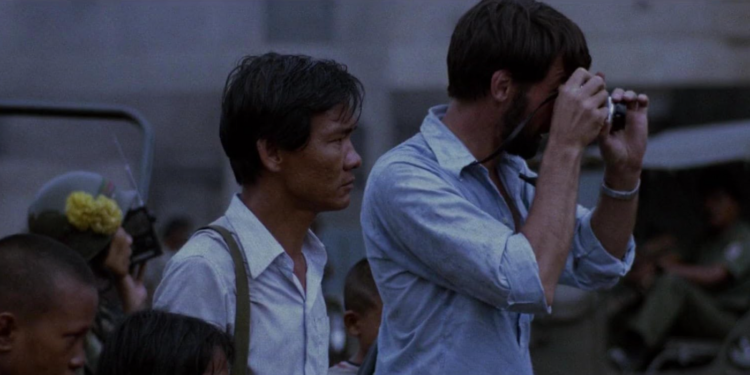 The 1984 film The Killing Fields followed the true story of a Cambodian journalist named Dith Pran, who worked for The New York Times during the Khmer Rouge regime in the 1970s. The plot detailed the horrors of the genocide in Cambodia. Additionally, it paid focus to the immense struggle Pran faced in attempting to escape the country and survive.
The Killing Fields tackled heavy themes and graphic scenes, making it one of the more profound movies of 1984. Despite this, it won three academy awards. Even though it wasn't a huge box office hit, the film left a lasting impact on cinema and remains a poignant work of art to this day.
6. Gremlins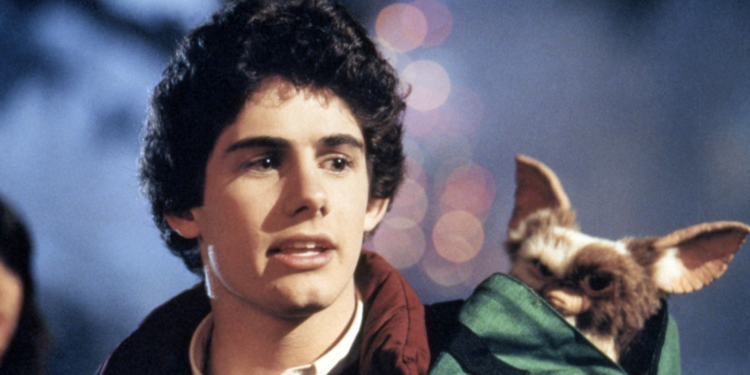 Directed by Joe Dante (Innerspace, The 'Burbs), one of the leading filmmakers of the 80s, Gremlins centers around a young man named Billy who receives a strange creature called a Mogwai as a Christmas gift. However, when Billy breaks the rules and exposes the Mogwai to bright light and water, it spawns a group of mischievous and malevolent creatures known as Gremlins. Chaos ensues as the Gremlins wreak havoc on the small town of Kingston Falls. Dante's skillful direction expertly blends horror and humor, creating a film that balances scares and laughs in equal measure. To that, Gremlins remains a beloved classic to this day.
7. Splash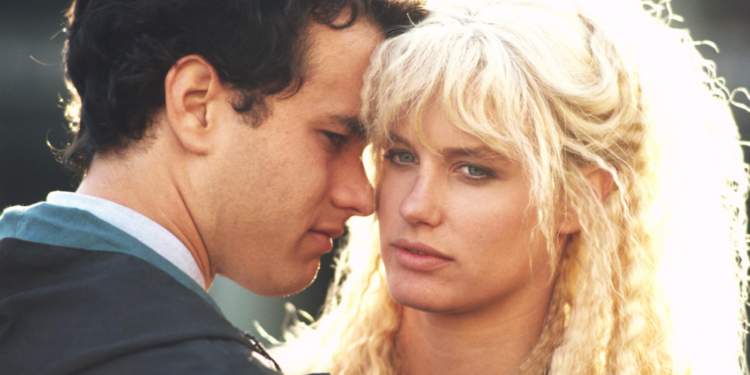 Splash is a classic romantic comedy film directed by Ron Howard and was released in 1984. The film tells the story of Allen Bauer (Tom Hanks), a young businessman who falls in love with a mermaid named Madison (Daryl Hannah). The plot revolves around their unique relationships that bring quite a number of challenges. Throughout the movie, Allen and Madison's love takes them on twists and turns as word gets out that she is a mermaid. The cast also includes John Candy as Allen's brother, and Eugene Levy as Dr Cornbluth.
8. Once Upon a Time in America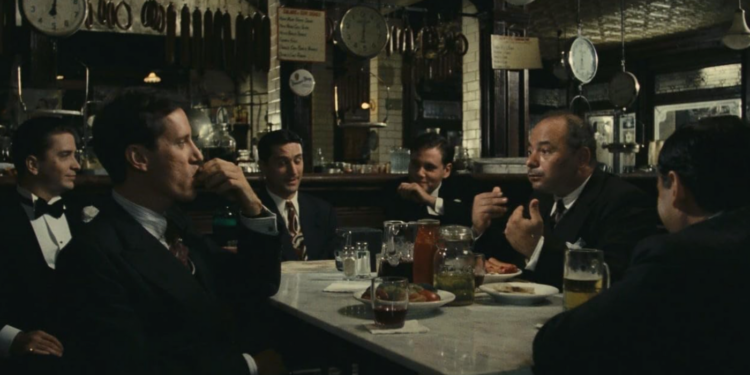 Once Upon a Time in America is a gangster epic that tells the story of a group of childhood friends who rise through the ranks of organized crime in New York City. Directed by Sergio Leone, famous for his classic westerns, this film stars Robert De Niro, James Woods, and Joe Pesci in phenomenal performances. The movie explores themes of love, loss, loyalty, and wasted potential. Despite its runtime of nearly 4 hours, it still maintains a crafted, well-paced rhythm. With the 1984 hit, Once Upon a Time in America, Sergio Leone created a masterful piece of cinema that rivals The Godfather and Goodfellas as one of the greatest gangster movies ever made.
9. Romancing the Stone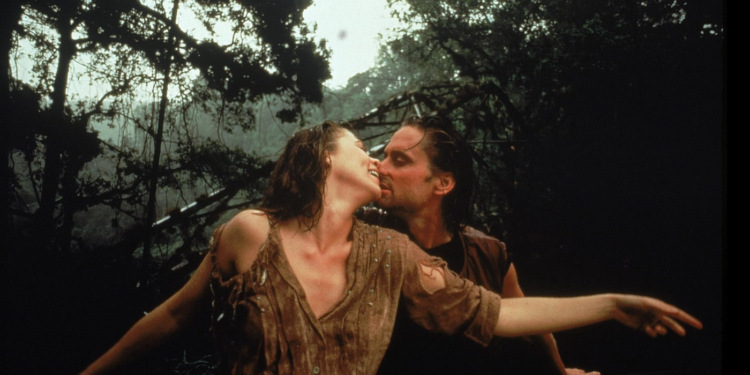 Romancing the Stone is an adventurous romantic comedy film released in 1984. The story revolves around a wealthy romance novelist named Joan Wilder who strives to save her sister from being kidnapped in Colombia. However, she finds herself in the middle of an intense mission where she meets a rogue adventurer named Jack Colton.
Together, the two embark on a risky journey through the jungle in search of a valuable treasure map. Along the way, they fall in love and must work together to outsmart their enemies if they want to stay alive. The film was directed by Robert Zemeckis, and the lead roles were perfectly executed by Kathleen Turner and Michael Douglas. Romancing the Stone became a box office hit and spawned a sequel titled The Jewel of the Nile.
10. Blood Simple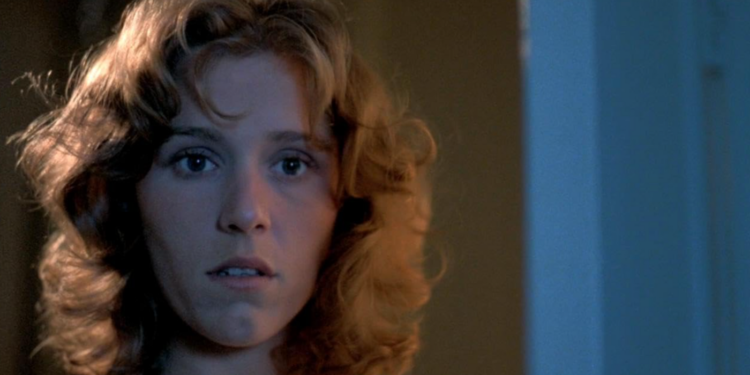 Blood Simple is a 1984 neo-noir crime film directed by The Coen Brothers. The story follows a Texas bartender who hires a private detective to kill his wife and her lover. However, the plan goes horribly wrong. To this, a plethora of double-crossing, deception, and murder ensues. Blood Simple is renowned for its dark and twisted plot, filled with dread and suspense. Furthermore, it marked the Coen Brothers' directorial debut, setting a high standard for their career.