Although it may not always be mentioned in the same breath as 80's classics like The Goonies, and Stand By Me, The 'Burbs is still a definitive slice of 80s cinema. It follows Ray Peterson (Tom Hanks), an uptight suburbanite who takes a week off from work to de-stress and detox. However, he doesn't get the relaxing break he hoped for. Before long, Ray teams up with his eccentric neighbors when he suspects his next door neighbors are crazed killers.
The 'Burbs is a thrilling dark comedy that boasts a stellar cast. Bruce Dern and Rick Ducommun star as Ray's comedic sidekicks, Mark and Art. Carrie Fisher stars as Ray's long-suffering wife, Carol. Furthermore, Corey Feldman stars in a standout role as the neighborhood punk with a gentle heart. With each year that passes, The 'Burbs grows in its cult status; and with that status, comes some of the most quotable lines from the 80s. So, here's the ten best quotes from The 'Burbs.
1. "He Can't Come Out Until He Resembles the Man That I married."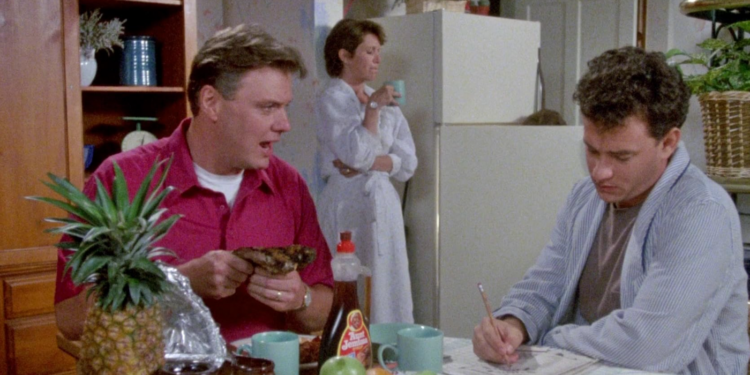 As Ray starts to suspect his neighbors of wrongdoings, it quickly starts to test the patience of his loving wife, Carol. Instead of spending his week off in productivity, Ray starts to descend into paranoia. In fact, he starts to question his own sanity. However, Art pokes the bear and entices Ray to do some further digging. This does not bode well with Carol. Subsequently, she delivers one of the The Burbs famous quotes – "He can't come out until he resembles the man that I married."
2. "Green Sky at Morning, Neighbor Take Warning."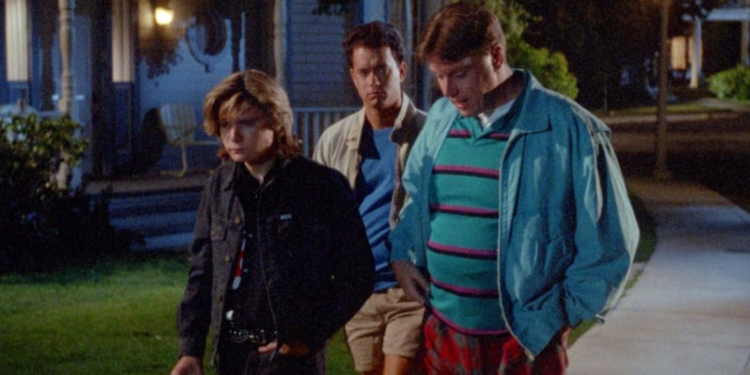 The 1980s saw a string of child actors catapult to the forefront of cinema. Corey Feldman was one of these talented young actors. After starring in The Goonies, Feldman quickly became a huge star alongside his friend and frequent co-star, Corey Haim. By the time The 'Burbs was released, Feldman had become a go-to form of comedic relief. His role as the neighborhood rocker, Ricky, in The 'Burbs was a key factor in its success. As Ray and the guys start to investigate their neighbors, Ricky chimes in with his own suspicions. This only equips the bored suburbanites with even more ammo.
3. "I've Never Seen Anybody Drive Their Garbage Down to the Street and Bang the Hell Out of it With a Stick."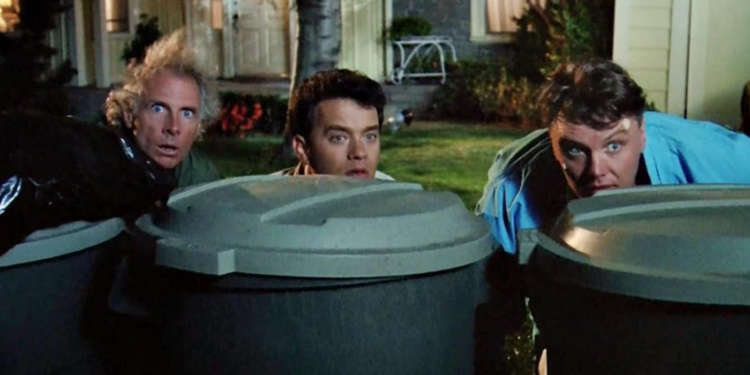 The 'Burbs offered a side-splitting yet thought provoking take on suburban life. As the trio of wanna-be investigators spy on their illusive neighbors, they eventually see something that disturbs them to their core. While watching their creepy neighbor take out the trash, the guys spot him beating it with a stick. And that is where the ante is upped.
4. "I'm Gonna Go Do Something Productive. I'm Gonna Go Watch Television."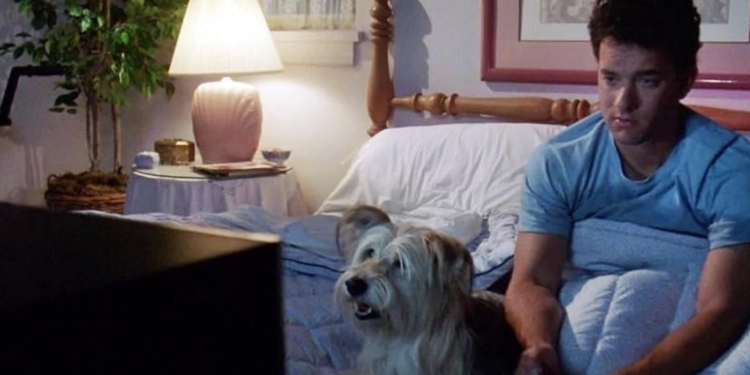 When things start to feel a little too scary, Ray takes himself away for some escapism. However, watching horror movies in such a time turns out to be a bad idea. What follows is one of the standout moments in the movie as Ray has a nightmare of epic proportions. Director Joe Dante creates a twisted scene that shifts the film into pure terror, leaving the audience on the edge of their seats.
5. "I Hate Cul-de-Sacs. There's Only One Way Out, and the People are Kind of Weird."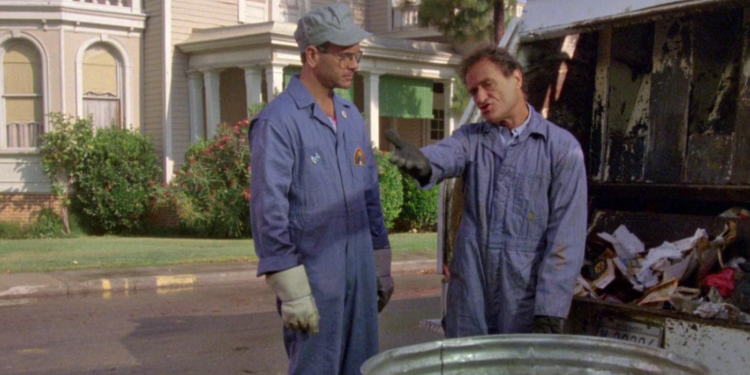 Dick Miller was one of Hollywood's most prolific character actors. He was also a frequent collaborator with Joe Dante. He appeared in a handful of his films, and his scenes were always memorable. That said, The 'Burbs was perhaps his greatest one filled with many memorable quotes. As things start to escalate, Art and Mark rummage through their neighbors' trash to find out what they are hiding. Unfortunately, they find nothing incriminating. However, it stands out as one of the movie's wackiest scenes.
6. "Nobody Knocks Off an Old Man in My Neighborhood and Gets Away With It."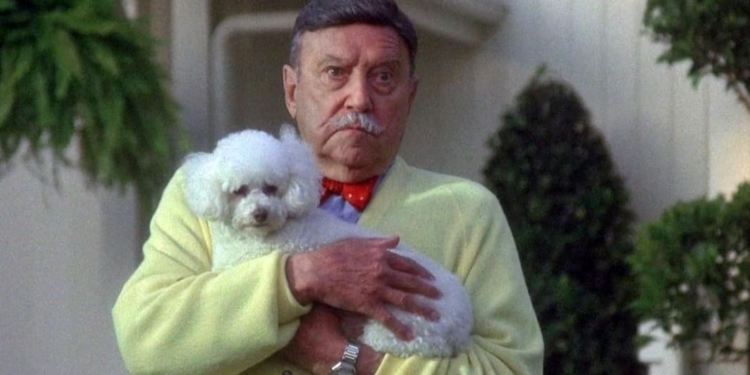 As well as an overarching theme of terror and dread, The 'Burbs deals with the minor squabbles of life in the suburbs. Gale Gordon plays Walter in the movie, a retiree who lets his dog poop on everyone's lawn but his own. Of course, this causes conflict. However, when Walter goes missing, Ray feels compelled to find out where he has gone.
7. "Ray, There's No Doubt Anymore. This Is Real. Your Neighbors Are Murdering People."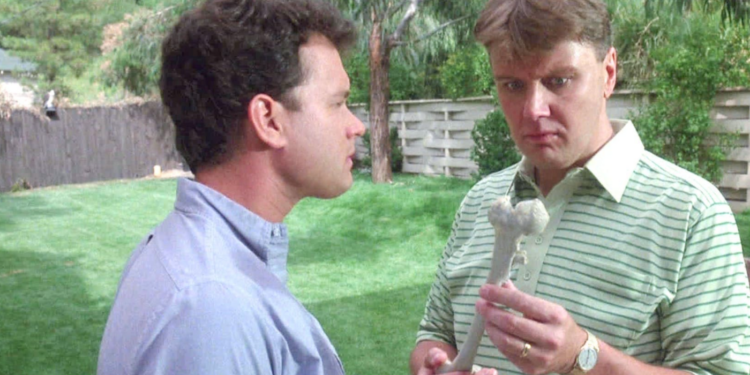 After a lecture from Carol, Ray sinks into an armchair in his garden and drinks a few beers. However, his peaceful day is soon ruined when his dog digs up a bone from his neighbor's garden. As Art and Ray analyse the bone, Art comes to the conclusion that is a human femur bone.
8. "Klopek… What Is That, Slavic?"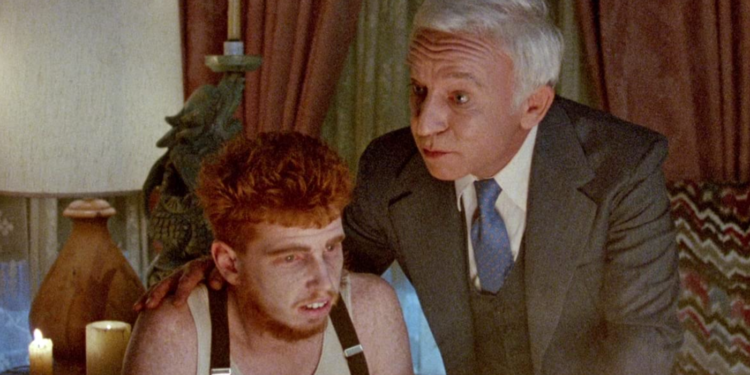 After suspecting that the human bone belongs to Walter, Carol insists that the three men stop their investigations and simply introduce themselves to their neighbors. What follows is one of the funniest scenes in the movie. They soon find out that their strange neighbors are called the Klopeks. And much like the suspected, they are far from normal.
9. "I've Been Blown Up, Take Me to the Hospital."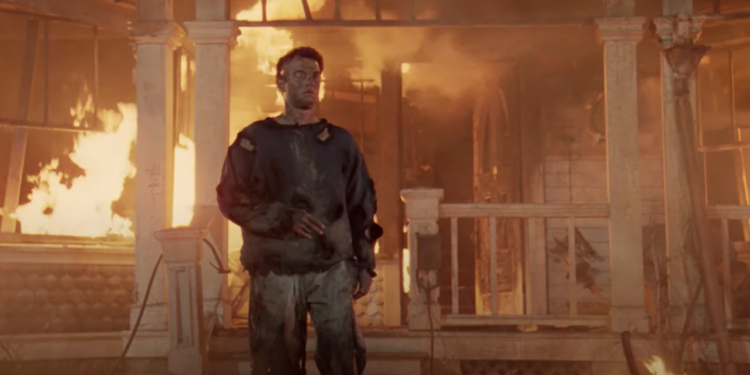 Before Tom Hanks became one of Hollywood's leading dramatic talents, his career was filled with comedic roles. Although The 'Burbs was one of these roles, it showcased much more than just slapstick humour but also his delivery of memorable quotes and classic lines. The final act of the film sees Ray and the guys break into the Klopek's house. What results is an explosive showdown that offers comedy, action, and drama. After accidentally blowing up their house, Ray is about to be taken away to hospital when the Klopeks reveal their dark side and attempt to kill him. Ray was right all along, and the whole street witness the epic conclusion.
10. "God, I Love This Street."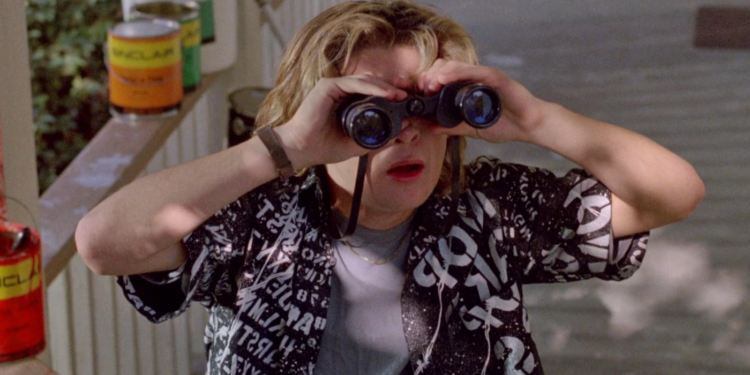 After all hell breaks loose and the Klopeks are captured, Ricky takes in the street and admires the drama that has unfolded. Throughout the whole film, he revels in the thrill of the impending chaos. This crucial line speaks volumes for the premise of the movie. While you think you know your neighbors, there's always a slim chance that they could be hiding skeletons in their closet – figuratively and literally.