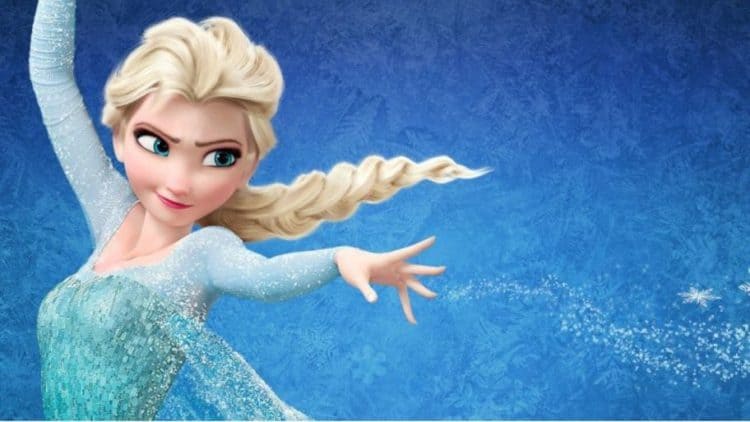 In some ways it feels as though Christmas keeps coming quicker and quicker every year since becoming an adult, but that could be that so much pulls at our spare time that we don't notice that the usual drag we felt as kids has all but ceased to exist in the neverending need to do more, see more, and experience more. When Christmas does roll around however it seems as though it's best to just take some time every now and again with the family, or yourself, and just relax with a nice movie and enjoy the holiday as much as you can. That's easier said than done sometimes of course, but at the very least take an hour or two and sit down to the Christmas movies that are bound to come on at any time this season and remember the joy that you work for each and every day and what it means to others.
With that, here are some of the best Christmas movies from 2010 to the present day.
5. Krampus
Feel free to wonder why in the world Krampus would be on here since it's a horror movie that takes place during Christmas, but there is a reason. First of all it's a horror comedy that is meant to tell people just what happens when the belief in Santa and the entire notion of the holiday is lost. Krampus is described a the dark, demonic shadow of Santa Claus, punishing those that lose the holiday spirit. Who knew that Santa had a Plan B for people that lost the holiday spirit? Maybe Krampus could be rebooted and worked into the Dark Universe as a means of creating another worthy monster for the movies.
4. Arthur Christmas
It would be kind of naive to think that Santa and Mrs. Claus didn't bother having any kids wouldn't it? In this case they have two boys, Steve and Arthur. Steve is the professional, the man with the plan, and the guy that exudes confidence and knows how to get things done, while Arthur is the fearful but very enthusiastic son that thinks with his heart and not always his head. When a single child is danger of losing her belief in Santa Claus however Steve is content to let it go while Arthur is firm in his resolve to deliver the present personally. In the end Steve is more than happy to be the man that makes sure everything gets done while Arthur becomes the new Santa in charge.
3. A Bad Mom's Christmas
Christmas to some people is a lot of work, and there's no doubt in anyone's mind that it is. The presents, the decorations, the recitals, the…well, everything. It's a stressful time and when the three moms from the previous movie decide to go on a tirade and take Christmas back they do just that, but they forgot that this time they're going to be contending with a challenge that they didn't expect, their own moms are coming for Christmas. Things break down quickly when their moms try to hijack Christmas in their own ways, but near the end the ladies reconcile with their moms and come to a compromise that helps save their Christmas and their relationship with one another.
2. A Madea Christmas
Madea isn't known for suffering fools gladly and you can imagine that at Christmas she's not going to take any lip off of anyone. But when she travels to see her niece and finds out that she's living with a white man things get pretty funny in a big way. It's more than enough that Madea has to deal with the current situation, but the fact that Larry the Cable Guy is a part of that equation makes it even funnier and more entertaining since the two of them interacting with one another is something that you might not have expected but can fully appreciate, especially when it comes to them spending the holidays around each other.
1. Frozen
Honestly the film came out around Thanksgiving but it's been attributed to a being a Christmas movie largely because it's remained popular for so long and Frozen gifts were among some of the most popular items for Christmas the last several years running. Obviously things quieted down after a while but this movie is still considered one of Disney's biggest treasures since it created a massive amount of media attention and is still considered to be one of the biggest hits that the corporation has ever unleashed on the public. There's also still the idea of the sequel to come that is keeping the buzz surrounding Frozen alive, and the many different changes that are to come should get people talking all over again when the time comes close for it to be released.
Christmas in the 2010s has certainly began to change the holiday just a bit.