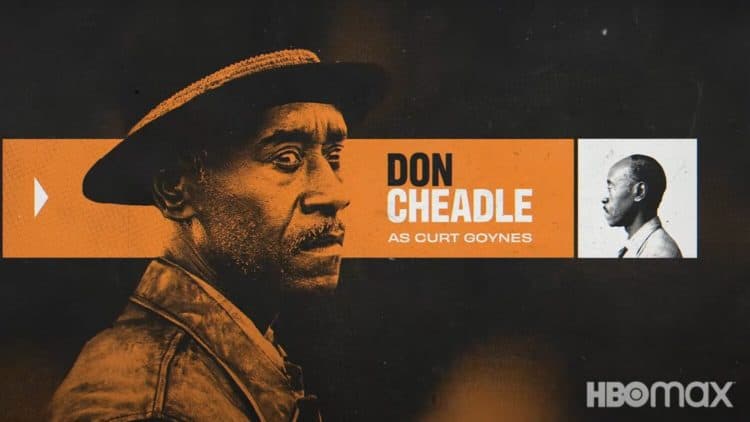 People are going to see a few faces they don't see that often these days if they decide to log on to HBO Max to watch No Sudden Move. The premise sounds pretty simple, several different individuals are hired to steal a certain document, but when their plans go awry and they find that the document isn't where it's supposed to be they start looking for the person that hired them, thereby creating more problems in an already crime-ravaged city. In a way, this sounds like the plan of a single person that's looking to cut out a lot of low-end criminals by using what could be an effective method of getting them to turn on each other and do most of the legwork, but it could be something else since even if criminals don't trust each other they're often smarter than this in the movies. Of course, they're also often dumber as well and could easily fall into such a trap. But the effect of having criminals turning on one another in a movie isn't such a far-fetched idea since the overall lesson is that crime might pay but it doesn't guarantee loyalty in any sense. Don Cheadle, Brendan Fraser, and several others have already been confirmed to the cast as the project will be headed to HBO Max for a release in June. There's something about crime stories that make them appealing to a lot of people for one reason or another and with certain actors, a story can take off in a big way since there are plenty of actors that can make such a story work, but some are just a little better at it. It's not often that we get to see Brendan Fraser these days so it's bound to be interesting to see what he'll bring to the movie.
Movies that focus on low-level criminals while using recognizable names to drive the story are usually a lot of fun even if they're not always the best quality. Right now there's no telling what this movie is going to be like or how well it's going to be received, but at the very least it does have an interesting look to it and there are enough big names that will make it worth watching at least once. It's fair to say that it takes a special kind of crime movie to really gain the attention of people on a large scale, but HBO Max has been fielding a pretty good number of new and, most importantly, good movies that will keep people going and allow them to get their money's worth out of their subscriptions. Obviously, HBO Max has way more than this to offer since it's been pushing new content and making use of other great movies as well since it joined the streaming game. No Sudden Move is going to be just one of the many movies that will be looking to entertain people while showing them something that's as close to real as it can possibly be but thankfully isn't. Watching the different actors play against or with one another will be fun since the skills that are represented in this movie are bound to be more than enough to keep people entertained the whole way through.
HBO Max has been keeping things pretty steady lately in terms of their entertainment and the quality they've been putting out. This is rather important now that Amazon is buying out MGM and the other streaming sites are stepping up their game as well. Considering that HBO has been a leader in entertainment for so long it's only natural to see the company doing whatever it can to keep people subscribing and to give them the kind of entertainment that they want. Like many of the big-name streaming sites, this past year has been rough since without the ability to release movies and shows as scheduled and without being able to film as normal the entertainment industry had to buckle down and figure out what could be done to salvage what was being lost. As of now though it would appear that the streaming giants are coming out in force and are delivering to the fans the type of movies and TV shows that are going to keep people coming back for one show and one movie after another, especially if the movies being shown are being delivered with the big-name stars that people want to see. What's going to be really interesting though is seeing how well the stars in this movie mesh since it's fair to say that a few of them haven't worked together that often and the few that have might not have been on the screen at the same time. It should be interesting at least and something worthy of watching at least once.
Tell us what's wrong with this post? How could we improve it? :)
Let us improve this post!