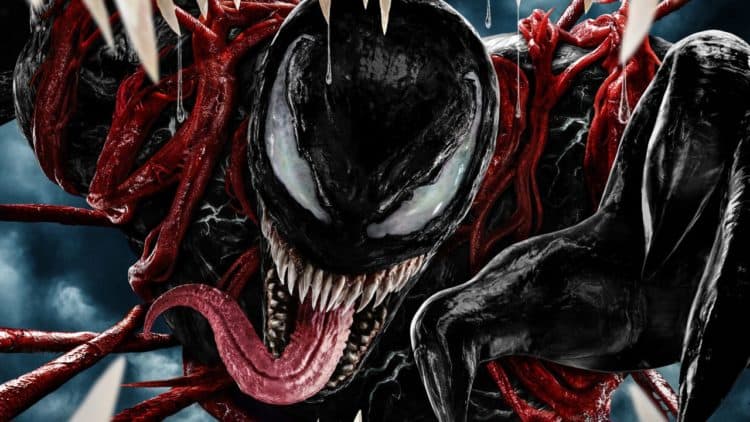 To the surprise of many, there was an end credit scene following the screening of Venom: Let There Be Carnage that strongly indicated that the anti-hero would be making his return to the Spidey verse; however, Venom never made one appearance during Spider-Man: No Way Home. This was immediately addressed with another end credit scene following the big superhero sequel and Venom's return ends up being a comedic moment that ultimately explains why Venom didn't make join the plethora of villains in No Way Home. Surprisingly, there hasn't been much blowback over the fact that Venom was teased for the new sequel and Sony never truly delivered on that promise. However, when looking back at Spider-Man: No Way Home, it was actually a good idea to keep the Marvel villain away from the already crowded feature.
Venom originally made his live action debut in Sam Raimi's Spider-Man 3. Topher Grace had the role of Eddie Brock and the inclusion of the popular Spider-Man villain was not particularly met with good feedback. Even Raimi himself didn't like adding Venom to the movie, as the character felt forced and ultimately unnecessary. Since then, Tom Hardy has taken over the role of Eddie Brock/Venom and while the features leave a lot to be desired, there's no denying the success that they've had. However, part of the reason that Topher Grace's Venom was met with negative feedback is due to the fact that it made the film extremely crowded. Spider-Man: No Way Home was already dealing with The Lizard, Sandman, Electro, Dr. Otto Octavius, and Green Goblin, and the first two villains felt unnecessary and underdeveloped in the first place. Now, if Jon Watts scrapped The Lizard and Sandman in favor of Venom then that would've been sound; however, only if that means that the Marvel villain was going to have something meaningful to do.
Otherwise, it's better if Venom is given a chance to shine as a solo villain. The idea of a darker Spider-Man has always been compelling, but unfortunately, Spider-Man 3 failed to truly explore that nature correctly. Venom's solo films don't particularly work because he's Spider-Man's evil clone. Without having the dynamic of the original copy present, the villain isn't able to bounce off the characteristics of Spider-Man and truly explore the difference in nature between good and evil. Obviously, you can tell the difference between Venom and Spider-Man, but Venom needs the masked hero and he's essentially nothing without Peter Parker present. At this point, it's too late to recreate the origins of Venom unless the studio decides to use someone other than Tom Hardy. However, that doesn't mean the good and evil Spider-Man dynamic still can't be used should the two finally clash. Generally speaking, Peter Parker is a good kid at heart, though he was willing to kill Norman Osborn/Green Goblin following the death of Aunt May. Perhaps those feelings can linger, and Venom can feed off that.
In the comics, there were points where Venom and Spider-Man actually teamed together. Having the villains slowly transform Parker to the darker side by having Spidey feel that killing the bad guys is okay could be an excellent character arc for their story. The likelihood of that story happening is slim since I don't work for Marvel, but the point is that Venom needs time to grow and develop regardless of what type of story that the filmmakers had in mind. He wouldn't have had that chance in Spider-Man: No Way Home because it was mainly Green Goblin's arc on the villain side. Sure, there could've been some type of struggle on whether Venom wanted to work for or against Spider-Man, but it just wouldn't have the proper development because No Way Home is such a crowded film. Was it right to advertise Venom's appearance for No Way Home? To be honest, this did feel like a shady tactic in order to get butts into the theaters for both Let There Be Carnage and No Way Home. Why promise something big, only for Venom's only appearance to be in some mildly diverting post-credit scene?
There are people who likely purchased a ticket to No Way Home just to see Venom in the film. Granted, the villain is never advertised in the promotion, thus likely the reason that there's not much heat on Marvel. However, it's made clear that Venom would appear in Spider-Man: No Way Home in the first end credits of the Venom sequel. Nitpicking aside, Kevin Feige and Jon Watts were wise enough to keep Venom away from the third Spider-Man entry. Venom rightfully deserves to be spotlighted correctly.
Tell us what's wrong with this post? How could we improve it? :)
Let us improve this post!