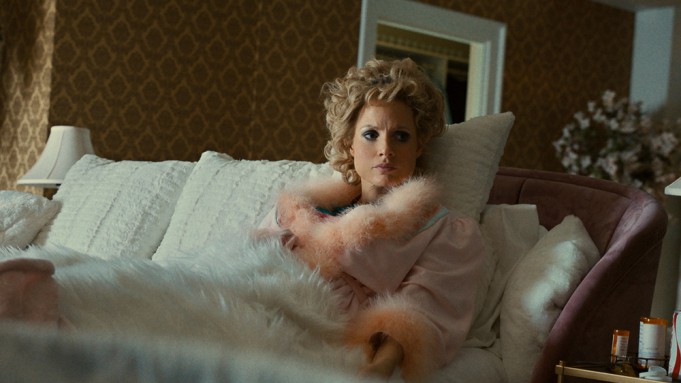 Films that are able to take viewers on a trip into someone else's shoes is quite the ride. Leave it to filmmakers to come up with the most creative ways to give justice to an important figurehead's life. It may not be possible to entirely capture one's colorful life into a major motion picture, but the chance to relive some important highlights are already satisfying enough for plenty. A new biographical drama is set to captivate viewers, as it dives deeper into a popular character's life. You can very well say that there is certainly more to it than meets the eye.
Who is Tammy Faye?
The Eyes of Tammy Faye is written by Abe Sylvie (Dead to Me) and directed by Michael Showalter (The Big Sick). The film draws inspiration from the documentary released last 2000, of the same name, and follows the controversial lives of the famous American evangelist and television personalities, Tamara "Tammy" Faye Bakker, portrayed by Jessica Chastain (Scenes From A Marriage), and her then husband, Jim Bakker, portrayed by Andrew Garfield (The Amazing Spider-Man). There are not a lot of biographical films about religious personalities, so whenever a new one comes along, it definitely piques the interest of a whole lot of people. The subject of religion may often times be a contentious and sensitive matter, but this does not make audiences any less fascinated by it. The film is able to capture this feeling in more ways than one. For people who are familiar, the first thing that might come to one's mind when they hear the name "Tammy Faye" is her signature look, which consisted of heavy make-up, bouffant hairstyle, and clothes with loud prints on them. Her entire fashion sense and personality basically made her noticeable to anyone. Her overall physical appearance, no matter how flamboyant, is just the tip of the iceberg. Beyond the glitz and the glamour lies a whole lot of other interesting things. Tammy and Jim first rose to fame in the 1970's, when they launched their televangelist program, The PTL Club. The duo immediately caught viewers' attention, and entered to enter other ventures, such as a puppet show series for a local channel, a recording contract, and even proceeded to build a Christian theme park. I dare say that the two are definitely not your regular pair of televangelists.
Viewers Are in for a Colorful Ride
It's not unusual for televangelists to be charismatic. Essentially, this is a huge way to entice and attract more followers. The film starts off by introducing viewers to Tammy and Jim. Two people who met at the right place, and right time. Their "us against the world" love story opens a lot of doors. They discover the world of television, and are able to cast their influence using the medium. This eventually leads them to amass great fame and fortune. Unfortunately, the duo gets entangled in destructive habits and serious issues, which leads to their disgraced fall. What was supposed to be an inspirational story took a turn for the worse, and quickly transformed into a tale of caution. Chastain, who also served as the film's co-producer, has been known to take on the most diverse and challenging roles. This time is no different. Chastain got so into character, and took the transformation to Tammy by heart, to the point of the resemblance becoming uncanny. Garfield was no different, as he immersed into his role as the preacher. The other actors who make up the talented ensemble include, Cherry Jones (Awake), Vincent D'Onofrio (Jurassic World), Fredric Lehne (The Dark Knight Rises), Louis Cancelmi (The Irishman), Sam Jaeger (American Sniper), Gabriel Olds (Charmed), Mark Wystrach (Johnny Christ), and Jay Huguley (The Walking Dead).
The film was a labor of love, most especially for Chastain, who had to spend more than seven hours for hair and make-up in order to look like the famed televangelist. It goes without saying that the efforts will not go unnoticed. The critics reviews are in, and they are indeed promising. Word about nominations and potential wins in the upcoming awards seasons inevitably made its way around town. The complex characters were portrayed with such depth and conviction, it was hard not to be dragged down into the rabbit hole, and go on a deep dive on the history of controversial televangelists. Chastain has also experienced being nominated for an Academy Award twice. Might the third time really be the charm? In the wake of film adaptations and remakes, it's always exciting to see new material make it onscreen. The Eyes of Tammy Faye is a good look into the perils of being blinded by a position of power and immense riches. After all, we also need a dose of reality once in a while.
Tell us what's wrong with this post? How could we improve it? :)
Let us improve this post!