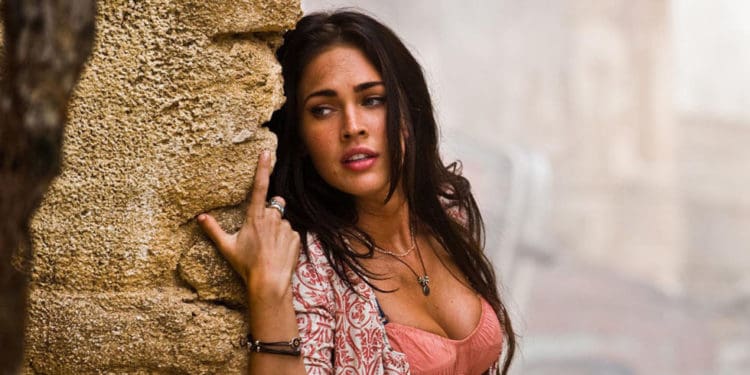 Just so we're clear, bringing Tony Jaa to the set of the next Expendables movie makes a lot of sense due to the fact that he is an action star, but bringing 50 Cent and Megan Fox is kind of a hard pill to swallow since neither one of them are what might be classified as actual action stars. Those that want to cite the fact that Megan Fox was in the first two Transformers movies before heading out, or that she was in the live-action Teenage Mutant Ninja Turtles movies might have to slow their roll just a bit and remember that she wasn't a combatant, and she wasn't about to take on a Transformer or the Shredder by herself. As for 50 Cent, the closest he's come to being an action hero thus far is his role in Den of Thieves. So far it would appear the Stallone, Statham, Lundgren, and Couture are confirmed to come back for the fourth movie, but as of now, Fox is one of the only new faces that's been announced for the next adventure. I can almost hear another question coming, and if it has to do with Ronda Rousey let's put it this way: she's a former UFC champion and as a result, she's actually dangerous, meaning that it wasn't a big stretch to put her in the third Expendables movie as another mercenary.
The thought that a fourth movie is attempting to bring in a few younger, more updated action stars sounds like a good idea to many people since it would indicate that the movie is attempting to pull away from the 80s and 90s action that's been so prevalent, but there is a drawback as well. Keep in mind that the third movie decided to go with younger talent and it didn't do nearly as well. Tring to do the same thing in a slightly different way feels like an attempt to make it work, but in a manner that's bound to backfire in a big way rather than allow the franchise to bounce back. Fox is not an action star, no matter how much some want to bestow the title upon her, and the movie in which she attempted to turn herself into a badass, Rogue, wasn't much to write home about. It was a decent attempt, that much is true. Perhaps one big concern when it comes to putting Fox on the cast of The Expendables isn't that she's going to bring the movie down, but that she won't appear to fit in. It has nothing to do with her being a woman, as it has more to do with her being someone that just isn't the same caliber as the people she's going to be working with. Fox has done great in other movies and has managed to tear it up in roles that are suited for her in a few different ways, but if she can nail this then I'll gladly eat my words. If the movie comes and she still feels out of place, then it won't be worth laughing at, it will be an "I told you so" moment that a lot of people will cash in on.
If the movie does go off without a hitch and manages to become what several people feel that it could be, it will prove that Fox has managed to learn what it takes to be a decent actor and hang with some of the biggest talents in the industry. What will happen if that's not a possibility is something that a lot of people have probably already deduced in their own minds since the fact is, unfortunately, that Megan Fox isn't the worst actor in Hollywood. But the thing is that she has managed to garner a reputation that has caused some people to believe that she's difficult to work with and even possible box office poison at times unless she happens to find the right role. Some would disagree and some would validate this belief since for a while now her name has been spoken with both excitement and derision when it comes to acting and her acting history has made it kind of clear that she's not always the darling and is sometimes the last person that a person should want on a movie set. But this is what's happening, and it's what we'll be expecting when this movie finally releases, so it's better to think that she'll have plenty of support, as will 50 and Jaa, and will be given what she needs to complete this role to the best of her ability. For all we know she's going to absolutely kill it in this role and surprise the hell out of a lot of people. As of now, we'll just have to wait and see what's going to happen.