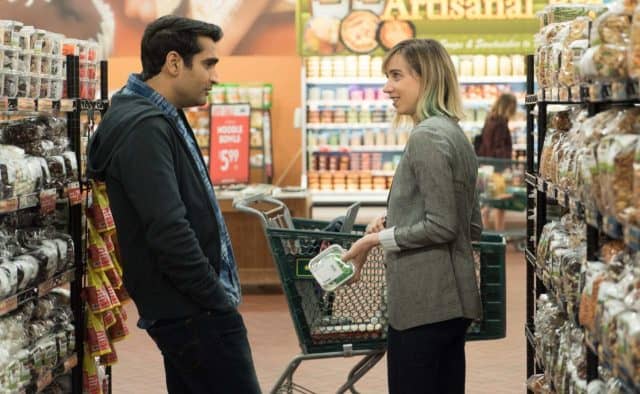 The Big Sick is a romantic comedy movie that was released in June of 2017. In brief, it is centered around a Pakistani-American man named Kumail, who starts a relationship with a White American woman named Emily but says nothing about it to his parents because he is scared that he will be ostracized for dating someone outside of the Pakistani-American community. As a result, the two get into a serious fight when Emily calls Kumail on his poor excuses for not meeting her parents, which would obligate him to reciprocate by letting her meet his parents. However, before the situation can be resolved one way or the other, Emily falls into a coma because of a serious illness, which is how Kumail ends up meeting her parents anyways as he rushes into the hospital.
By this point, it is clear that The Big Sick is not offering a particularly original plot. After all, 1927's The Jazz Singer told much the same tale about a man from an immigrant family who is forced to choose between obedience to his traditional parents and the right to set his own path in life. However, it is important to note that The Big Sick has some special characteristics to let it stand on its own, perhaps because its screenplay was inspired by the real-life romance of the married couple Kumail Nanjiani and Emily V. Gordon who wrote it.
Here are some reasons to watch The Big Sick:
Sympathetic Protagonist
There can be no doubt about the fact that Kumail made a huge mistake, but at the same time, it is hard not to feel sympathetic for his reasoning. After all, most of us want to live our own lives instead of following the paths laid out for us, but at the same time, most of us would not want to be forced to choose between freedom and sacrificing the positive regard of our parents as well as most of our extended relatives. As a result, Kumail's lies remain a bad choice for a wide range of reasons, but at the same time, they are so painfully human that one cannot help but feel for him.
Has a Fair Amount of Charm
Kumail Nanjiani, who didn't just co-write the screenplay but also play the character inspired by him in The Big Sick is best-known for his role as a stand-up comedian. As a result, he has put those skills to excellent use by providing the movie with the much-needed touch of charm that is so critical for the best romantic comedies. His fast and free flowing humor prevents the narrative from becoming bogged down in plodding seriousness, but at the same time, it has moments such as racist heckling and Emily's dad asking Kumail about his "stance" on 911, which provides the movie with a bite that prevents it from becoming too fluffy in the process. Summed up, The Big Sick manages to strike a neat balance between two extremes, meaning that it somehow manages to be both comfortable and interesting.
The Right Movie At the Right Time
Finally, it is worth noting that The Big Sick shows people from a wide range of backgrounds to be fundamentally human, which is to say, they are neither wholly good nor wholly evil but rather a complicated mix of both. Furthermore, its narrative makes an implicit statement that it is possible for people for overcome their differences with one another in spite of the occasional stumbling block, which might be a bit trite but nonetheless important in these troubling times.