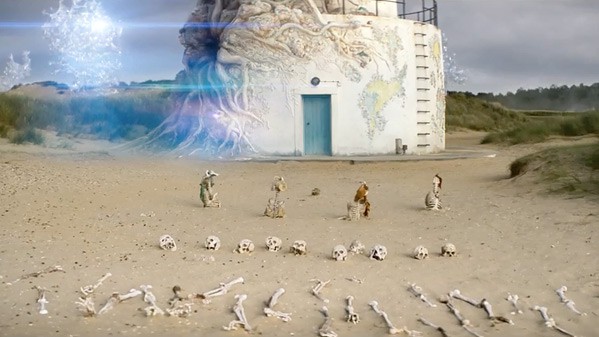 Annihilation is an upcoming movie that will be combining sci-fi with horror elements to create something fresh for the movie screen. There are some well-known names involved with the project, which should come as welcome news to people who are interested but nonetheless uncertain about whether they want to see it or not. Better still, a trailer came out not so long ago, which should provide said individuals with an even better idea of what they can expect from Annihilation once it comes out.
Here are five things that we learned from the trailer as well as the rest of the information that has been released about Annihilation:
It Is Based on a Book
For starters, Annihilation is based on a book of the same name by Jeff VanderMeer. As a result, should it prove successful with movie-goers, it seems probable that there will be two more movies based on the other two books that complete the narrative. Then again, it has been said that the screenplay was written without much consideration for the follow-ups, meaning that it remains to be seen how much room the ending will leave for potential follow-ups.
It Is Directed By Alex Garland
Speaking of which, the book was converted into a screenplay by Alex Garland, who then proceeded to do the directing as well. For those who are not so familiar with that name, Garland is the man who wrote novels such as The Beach, screenplays such as 28 Days Later and Dredd, and even directed Ex Machina. As a result, it is no exaggeration to say that he possesses plenty of expertise and experience when it comes to sci-fi works, thus making him well-suited for doing this particular movie.
It Stars Natalie Portman
Natalie Portman will be playing the lead character Lena the Biologist, which is interesting because the book never brought up the character's personal name. Regardless, Lena is a member of an expedition team that has been sent to investigate a quarantined zone that is showing some rather striking abnormalities. She has a personal stake in the expedition, seeing as how her husband was a member of a previous expedition that went into the quarantined zone with nothing but disastrous results.
Other Well-Known Names Will Play Other Team Members
Unsurprisingly, there are some rather well-known names playing the rest of the people participating in the expedition. For example, Jennifer Jason Leigh will be playing the Psychologist, who can be considered the leader of the team that was sent in. Meanwhile, other characters such as the Anthropologist, the Surveyor, and the Linguist will be played by Gina Rodriguez, Tessa Thompson, and Tuva Novotny. Some people might have noticed that the team is all-female. If so, it might interest them to learn that this is a plot point that is addressed within the narrative of the book and thus presumably will be addressed by the narrative of the movie.
To Be Released in 2018
People who are interested in seeing Annihilation might be interested to know that it will be released in 2018. To be exact, it will be released on February 23 of 2018, assuming that there will be no unexpected delays in the movie production process.