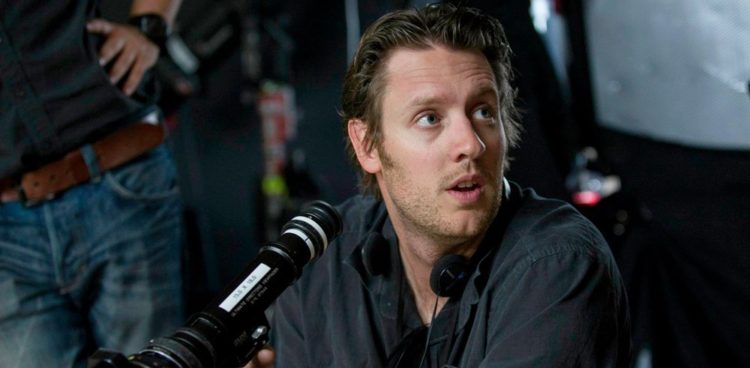 In early 2015, it was confirmed that Neil Blomkamp was set to write and direct Alien 5. Originally, the District 9 director made a pitch to star Sigourney Weaver on the set of Chappie, with Blomkamp's idea to ignore Alien 3 and Alien Resurrection, which would've allowed characters such as Michael Biehn's Hicks and an adult Newt to return to the franchise. There isn't much information surrounding the possibility of Alien 5; however, some cool concept art was created for the film. Two years went by and Ridley Scott opted to cancel the project and move into a new direction called Alien: Covenant. Since the release of that film in 2017, a new Alien television series is currently in the works with Fargo showrunner Noah Hawley spearheading the upcoming series. Now, the reported reason was that Ridley Scott and 20th Century Fox wanted to focus on Alien: Covenant and any possible sequels for the fifth film; however, the reasoning behind Blomkamp's release from the project remains a true mystery. Let's dig deeper into the possible reasons that Neill Blomkamp's Alien movie never made it into production.
Neill Blomkamp's Star Was Quickly Fading
The South-African Canadian director came out into the movie world swinging hard with District 9, which was both a critical and commercial success, earning a 90% on rotten tomatoes and $210.8 million worldwide. In addition, the movie was nominated for four Academy Awards including best picture. Right out of the gate, Neill Blomkamp was one of the hottest director's in Hollywood and he genuinely had the movie world buzzing. His next feature turned out to be Elysium, with A-list stars Matt Damon and Jodie Foster attached to the film. Ultimately, the movie received mixed reviews, though Elysium still made a solid return at the box office, making $286.1 million. Though Blomkamp's second feature didn't get the love and attention that District 9 received, his future remained bright. Until Chappie happened. The third feature from Blomkamp was blasted by most critics, labeling the film a jumbled mess of a solid idea that wasn't properly executed. The sci-fi feature only made $102.1 million worldwide. Shortly after the film, it was revealed that the studio had decided to shelve Blomkamp's Alien movie.
There's no denying that Blomkamp's star faded following District 9. Blomkamp is a talented filmmaker; however, his second and third films did fail to have the spark that District 9 had. His first film was by no means perfect, but District 9's flaws were few and far in-between, whereas Elysium and Chappie's flaws outshined the positives. Upon his fourth feature release, Demonic (which has a horrendous rotten tomatoes score), Blomkamp joked that Ridley Scott saw Chappie and instantly lost faith in him. While it must be said that Blomkamp never confirmed that this was the real reason why he was bumped off the project, there's no denying that Chappie's failure likely contributed to his loss of the huge Alien project. The likely reason that he was pushed off the project was due to Chappie's financial loss. Just as M. Night Shyalaman's box office declined following The Village, the key aspect is money. If it was truly based on quality then the Transformers films would've stopped after two. However, Scott and the studio likely bulked when they saw the Chappie returns. Combine that with the bad reviews and they probably decided against having Blomkamp on board with the project.
Creative Differences
While there haven't been any reports on creative differences between Blomkamp and the studio, there's always the chance that Scott and 20th Century Fox kept a close eye on Blomkamp following Chappie's failure. Alien 5 was shelved in October 2015, thus the studio still had some faith in him despite Chappie bombing back in March. It's possible that the studio tried to interfere and make sure that Alien 5 wasn't a critical misfire; however, Blomkamp refused to make the changes that Scott and the studio wanted. It's also possible that Blomkamp completely disregarded the notes from the executives. Again, this reasoning is pure speculation as there's no evidence of this statement whatsoever; however, it's clear that Scott and the studio didn't instantly lose faith in the talented filmmaker. Something happened between March and October, so creative differences isn't too much of a stretch. Unlike Kathleen Kennedy and a few directors that left due to creative differences, the respective parties of the dropped Alien project have opted to keep their lips sealed.