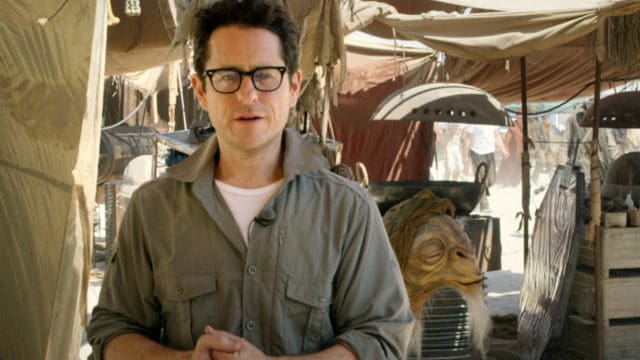 In recent times, Disney ran into some issues with Episode IX of the Star Wars franchise. In short, Colin Trevorrow left the production because of what have been called creative differences, thus resulting in a search for a new director to replace him. Other candidates were rumored for a time, but in the end, Disney settled on J.J. Abrams, who was the one responsible for Episode VII.
What Is the Petition to Have J.J. Abrams Removed?
With that said, the choice to have J.J. Abrams direct Episode IX as he directed Episode VII has resulted in a less than enthusiastic response from some segments of the Star Wars fandom. For proof, look no further than the fact that there is a petition to have him removed from Episode IX.
There are a number of reasons that are brought up when people express less than fond thoughts about J.J. Abrams. In this particular case, the complaint seems to be that J.J. Abrams is not creative enough to make a good director for a Star Wars movie, which it supports by calling Episode VII nothing but a rehash of Episode IV. As a result, it is concerned about Episode IX being nothing but a rehash of Episode VI. So far, the petition has managed to secure a few thousand supporters, though it should be noted that it is still in its earliest stages.
Will This Have an Effect?
Speaking bluntly, this won't have an effect. J.J. Abrams might have his faults as a film-maker, but he has a number of characteristics that make him well-suited for working with the movie studios. For example, he gets the job done both on-time and on-budget, which are characteristics that are becoming more and more important in a time when film-making is becoming riskier and riskier. Furthermore, while J.J. Abrams is not the kind of movie director who gets into serious conflicts with the movie studio, which must be a pretty important consideration for Disney at the moment considering what is rumored to have happened with the upcoming Han Solo movie.
Furthermore, it should be noted that the petition might have been a bit too presumptuous when it claimed to speak for Star Wars fans. After all, a few thousand supporters is nothing compared to the fact that Episode VII brought in more than two billion US dollars at the box office, which makes it a success by what is the single most critical measurement used to judge a blockbuster movie. Furthermore, while the petition has a point in that box office proceeds shouldn't be the sole measurement of success for a movie, its small number of supporters suggests that it has overstepped when it claims to speak for Star Wars fans as a whole.
Summed up, unless something unexpected happens, the petition is not going to have a meaningful effect. Simply put, J.J. Abrams is a proven director who was successful with the last Star Wars movie that he was put in charge of, whereas this is far from being enough fandom outrage to overcome that fact. As a result, it seems probable that we will be seeing what J.J. Abrams does with Episode IX, which has been pushed back to December of 2019.
Tell us what's wrong with this post? How could we improve it? :)
Let us improve this post!