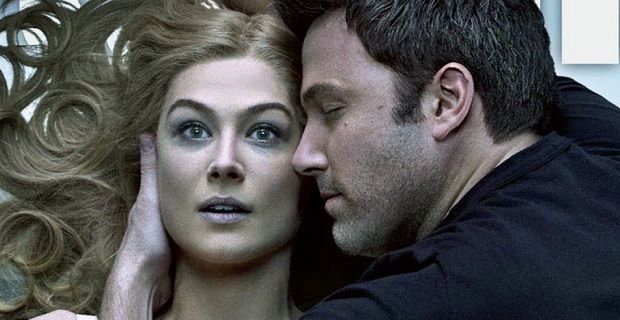 As Joshua Rothman of The New Yorker seems to be getting at, the book Gone Girl and the movie version differ greatly enough that one might need to pick one or the other to focus on since otherwise they might inevitably clash within one's mind and offer differing views that don't work well together. But despite this many people have come to enjoy the movie in their own way whether they dig deeper into hidden meanings behind the words or the actions of the characters. Overall it's a rather twisted story that stretches the boundaries of reality in a way that people tend to enjoy quite often and will seek to understand on their own terms since to do anything else seems to insult the movie. But if you happened to like this movie it stands to reason there are a few others you might actually enjoy as well if you give them a look.
Here are just a few of those that you might enjoy if liked Gone Girl.
5. Nightcrawler
Just about everything that went into this movie was messed up on a certain level, but Kyle Buchanan of Vulture gets it right when he states that the restaurant scene in which Lou propositions Nina for sex by stating that he'll take his business elsewhere if she doesn't agree is a different level of psychotic. That's not to say it doesn't get worse since Lou is all about the profit and getting the footage he needs to really push his product and make his name into something great. It's just a matter of how many lies, how much extortion, and how much risk he's going to take before he's finally caught, which he never is.
4. Kiss the Girls
A lot of the movies on this list are a giant question of 'what would you do' when it comes to being put in certain situations. In this movie a killer that calls himself Casanova kidnaps young women that have something that makes them extraordinary, no matter what it is. But upon kidnapping the niece of a man that knows how to read the clues and seek out more he took on an opponent that was more than a match. Even worse, the one woman that escaped his grasp is the one that is dead set on helping Alex Cross find his niece and gain a measure of payback for the ordeal that she was made to endure.
3. Prisoners
It's not hard for many parents to say what they would do to anyone that dared to touch their children or worse, abduct them. This story is particularly hard to watch since those with kids know what it's like to feel the fear that comes when they can't find their child for even a minute sometimes. But when a suspect is taken and then released the two couples whose daughters were taken decide to employ drastic measures, nearly beating to death the one person they believe is responsible for the girls' abduction. As a dedicated detective seeks to find the girls the parents are at their wits end and about to make a horrible mistake.
2. The Girl on the Train
Stories with elaborate twists are usually enough to get people interested enough to watch since they happen to love a good murder mystery or thriller that forces them to use their powers of reasoning and deduction. When Rachel, who is already a mess when the story opens up, tries her best to find out who killed Megan, she's led down a twist pathway of memory that slowly but surely begins to unravel as the truth comes out and her ex turns out to be the individual who's to blame for nearly everything. By the end she's taken care of the problem and can move on with her life, if only with a slight amount of emotional baggage to tote around.
1. The Girl with the Dragon Tattoo
Owen Gleiberman from Variety seems to think that the thrill of this particular movie is gone and has been since it started popping up, but overall a lot of people would be split when it comes to agreeing or disagreeing. The movie itself was something that a lot of people were excited to see since when it came out that seemed to be all that some folks could talk about. The story takes a bit to get into in a convincing way, but once a person finally gets into it the whole thing seems to shift and grab them as it goes deeper and darker than a lot of people seem to understand is possible. That being said though it was still a compelling tale that once understood is kind of sadistic and disturbing in its own way, but still well-done.
Sometimes the twist and the turn are what people are looking for in a movie.