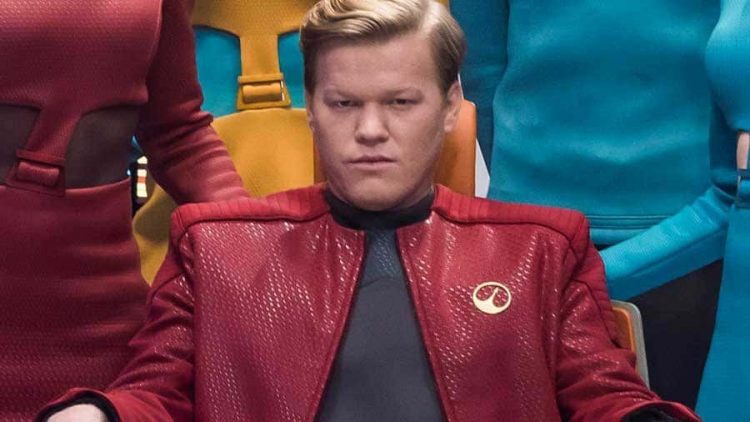 If you don't know who Jesse Plemons is by this point then it might be time to go back and start watching a few movies and TV shows just to catch up since he's been around for a while now. In fact, the second time he showed up was as an extra on Varsity Blues when he was still a young kid. The 33-year-old actor has been around the block a few times already and yet the one thing he's never really managed to do is becoming a leading man for an extended period of time. He's come extremely close to earning that overall designation, but he's also had a serious amount of talent around him as well whenever he's had a chance to shine. But perhaps it's time to see what Jesse can do on his own when he's given a chance, yeah? The guy has been an impressive actor up to this point and while he brings the same kind of feel to some roles, he's still skilled enough that it might be time to grant him a leading role just to see what he can do with it.
The type of show or movie that might be perfect for him is tough to say since he's done so much in his career, but what's easy to state is that it might be best to start him off with something like an indie project that can gauge whether he's really ready for this or not. So far in his career, he's played a great extra and supporting character since he's been the kind of guy that's dependable and at times the kind of guy that fans would love to stomp since he can take on the role that's needed with a great deal of skill that provokes an emotional response from people. In Varsity Blues he wasn't much of a character since he was a little brother and as anyone that watched the movie knows, the action was focused squarely on the high school football players, meaning Jesse's character was there when needed, but was absent otherwise.
One show that used him far more was Friday Night Lights, which treated his character, Landry, as kind of a clueless geek that was aiming way above his place in the high school hierarchy. What's great about the character of Landry though is that despite his shortcomings, he didn't give up when it came to going after the woman and the life he wanted. Jesse does come off as kind of a hopeless individual at times in some of his roles, but it feels as though this is his natural act and that he plays it well enough that a character could be crafted that would suit him just fine if it was turned into a leading role. It wouldn't be the hapless loser or the clueless geek so much as it would be the guy that's just trying to get through life by placing one foot in front of the other in order to keep himself motivated and keep himself going since to do anything else would be to prove everyone right, that he is clueless and lost. This is what the character of Landry did for Jesse though, it gave him a baseline to work from in a big way, and it wasn't the worst thing that could have happened since the character of Landry is easy for a lot of people to relate to.
If nothing else, that one quality is enough of a reason to make Jesse a leading man, since people can look at and relate to him. One could say that he's not the typical leading man, but then a lot of actors could have this said about them since there have been plenty of leading men that don't really look the part but have nailed it all the same. Jesse does deserve the chance, but he'd have to prove that he's the kind of guy that can carry a movie since while he's been great at being a supporting actor, being a lead is a little different no doubt, and is bound to place a lot more pressure on a person than anything else. This wouldn't be about making the main characters look good by offering great support, this would be standing out in front with the attitude that says "I've got this.".
It feels as though Jesse could make it happen, and it's very likely that he would do a great job as well since he's been around long enough to know what's going on and how to make things work to his advantage. Getting him front and center shouldn't be much of an issue since he's been around greatness and had a chance to learn. Watching him apply those skills might even be kind of interesting.