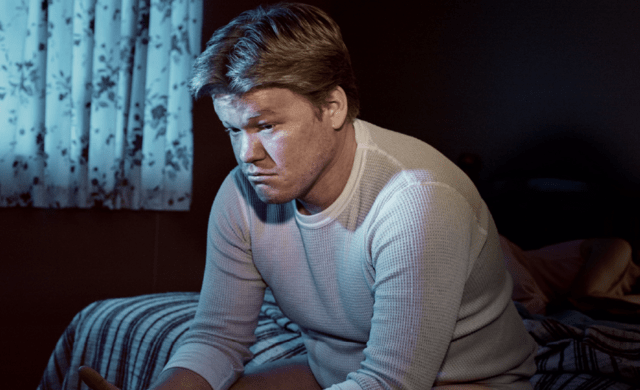 Actors usually fit into fairly simple categories like action, romance, or comedy. Some, however, manage to transition from one type of acting into another. Such was the case for the highly talented Jesse Plemons. While he is now known as an accomplished dramatic actor, this was not always the case.
Fans likely know him best for his performances on the critically acclaimed series Friday Night Lights and more recently Fargo. His background and personal life are highly interesting and have many surprising connections to the roles he plays on screen. For those wondering who Plemons is as a person, here are five of the most interesting facts about the actor.
5. He started acting as a child
While it is obvious that Plemons has a great deal of natural talent, becoming a professional actor at only 10 years old is still a highly impressive achievement. He started out with roles in Finding North and Varsity Blues. Luckily, unlike many other child actors, Plemons managed to find consistent work while staying grounded and stable.
4. Jesse Plemons Net Worth
Given that his acting career began when he was only 10 years old, it is no surprise that Plemons has earned himself quite the personal fortune. Appearing in notable series like Friday Night Lights, Breaking Bad, and Fargo certainly helped his finances. Jesse Plemons has an estimated net worth of $3 million in 2017. With four films in 2017 and another booked for 2018, it is safe to assume that he will not be short on cash anytime soon.
3. He worked his education around his career
Despite his incredible success as an actor, Plemons clearly recognized the value of a proper education. For this reason, he made sure to fulfill graduation requirements while pursuing acting. As his career took off, he realized that he would not be able to study in class like most students, so he pursued a distance learning program. In 2007, he graduated from the Texas Tech University Independent School District. This is a testament not only to his intelligence, but also his impressive work ethic.
2. He emerged as a dramatic actor on Friday Night Lights
While fans today know Plemons to be an accomplished dramatic actor, he was not originally given the respect his talent deserved. His role on Friday Night Lights started out as nothing more than comedic relief. As the show progressed and Plemons' talent became apparent, however, his character started to take on a more serious role.
1. There are many connections between his characters and his personal life
Interestingly, Plemons has experienced a great deal of irony and coincidence in his acting career. Many of his characters have connections to aspects of his real life. One of the funniest and most ironic connections is the fact that while Plemons was perhaps the most accomplished football player on the cast of Friday Night Lights, his character did not actually play football. Another interesting connection occurred when Plemons received the nickname "Meth Damon" on Breaking Bad due to his resemblance to Matt Damon. He would later play a younger version of Damon in All The Pretty Horses. Most recently, his personal life began to mirror his career when he became engaged to Kirsten Dunst. The two star together on Fargo and are married on the show.
Conclusion
Jesse Plemons is one of the most talented actors on television and in film today. However, he was not always seen as anything more than comedic relief. Thanks to his hard work and talent, he has emerged as a respected and celebrated actor. He also is known to have quite a few interesting connections between his personal life and the characters he portrays. With several upcoming feature films and an engagement to one of Hollywood's biggest stars, fans will be seeing much more of Plemons in coming months.