The Last of Us is a critically acclaimed video game adaptation series known for its gripping storyline and memorable characters — including Joel, the series' main protagonist, who is widely recognized for his violent and hardened demeanor. The character of Joel is of a grizzled survivor tasked with escorting a teenage girl named Ellie across a dangerous, cordyceps-infected America. He is loved by game fans for its toughness, vulnerability, and paternal instincts toward Ellie.
The character of Joel has been brought to life in the most rugged way possible, both in the video game and the ongoing television series adaptation. Choosing an actor for this iconic role might be a visual treat for the audience but a challenging role for the stakeholders. Nonetheless, it's safe to assume that the actors have done an excellent job.
Pedro Pascal Plays Joel in HBO's The Last of Us Series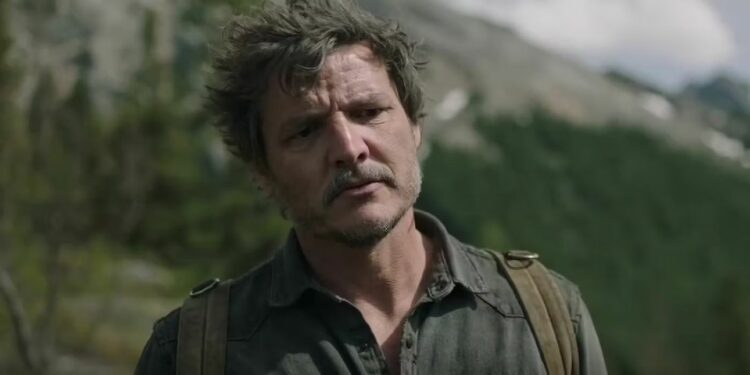 Joel's furious and survivalist character is played by Pedro Pascal in The Last Of Us. Pascal is a Chilean-American actor who has been making waves in Hollywood recently. The actor has had an impressive acting career, with his breakout role as Oberyn Martell in the hit HBO series, Game of Thrones. His performance was widely praised, and he quickly became a fan favorite. He later went on to star in the Netflix series, Narcos, where he played DEA agent Javier Peña. However, his role as the titular character in the Disney+ series, The Mandalorian, catapulted him to mainstream success.
Pascal's casting as Joel in The Last of Us was met with excitement from video game fans. However, he was one of many actors considered for the role. Mahershala Ali, the two-time Oscar-winning actor, was also in the running, according to Jeffery Pierce. Despite stiff competition, Pascal ultimately landed the coveted role. With his impressive acting range and critical expertise, many were excited to see how he would bring Joel to life in the upcoming TV series.
Fan reception to Pascal's casting has been primarily positive, with many praising the actor's ability to convey emotion and complexity in his performances. The video game's fans greatly anticipated seeing Pascal bring Joel to life in the upcoming television series, however, the actor also faced backlash for several reasons online. For instance, Craig Mazin (co-creator of the show), told The Hollywood Reporter that fans complained about Pascal's inability to grow a beard.
Pedro Pascal Has Mastered Playing Surrogate Father Roles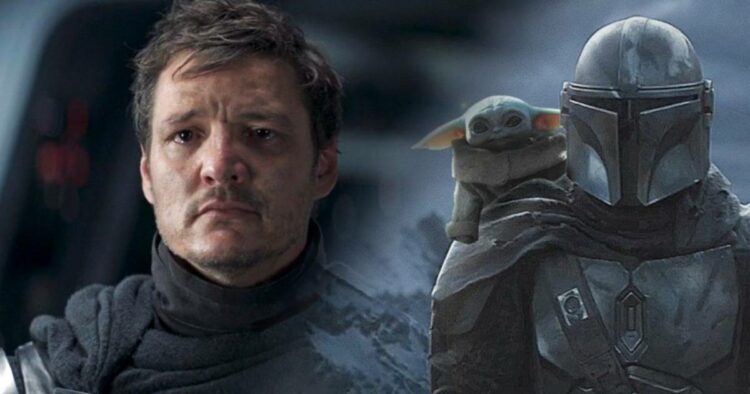 Pedro Pascal has become a well-known actor for his ability to play solid and complex characters, especially in roles where he portrays a surrogate father figure. One of the most prominent examples is his portrayal of Din Djarin, the titular character in the hit Disney+ series The Mandalorian. In the series, Din is a bounty hunter hired to retrieve a child that various groups are hunting. However, he eventually becomes attached to the child and decides to protect him at all costs—effectively becoming his surrogate father.
So as a matter of fact, The Last of Us is not the first time that Pedro Pascal has played a character in a surrogate father role, and it looks like it won't be his last. Pascal's ability to convincingly portray these types of characters is part of what made him an ideal choice to play Joel in The Last of Us TV series. As they journey together, Joel becomes a surrogate father figure to Ellie and forms a strong bond with her that is pretty much similar to The Mandalorian.
Interestingly, Pascal's characters in both The Mandalorian and The Last of Us are hired to smuggle a child and form a strong emotional attachment to them. This shared theme between the two characters highlights Pascal's range and ability to portray complex and emotionally nuanced characters. In The Mandalorian, Din struggles with his identity and purpose but finds meaning and fulfillment in caring for the child. Similarly, Joel, in The Last of Us, is a man who has suffered immense loss and trauma but finds redemption and hope in his relationship with Ellie. It is clear that Pedro Pascal has become a master of the surrogate father role. His portrayal of Joel in The Last of Us TV series is sure to be no exception. With his approach in The Last of Us Season 1, it's safe to say that Pascal has done justice to one of the most beloved characters of the recent gaming world.
Troy Baker Plays Joel in The Last of Us Video Games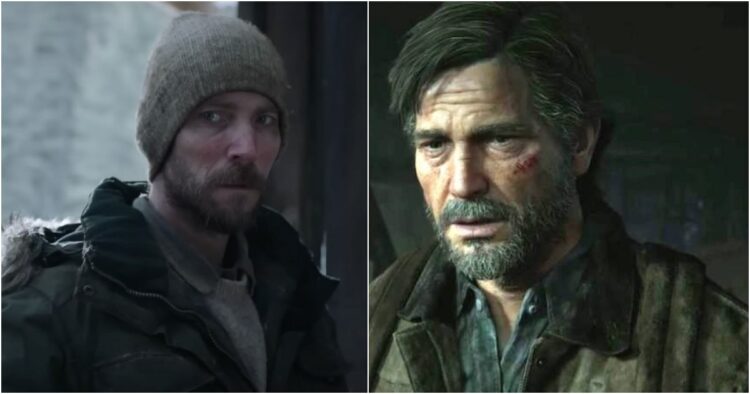 While Pedro Pascal plays Joel in the The Last of Us TV show, it is important to note that the character was first brought to life by voice actor Troy Baker in the hit video game series of the same name. Baker's portrayal of the grizzled and hardened survivor earned critical praise and cemented Joel as one of the most iconic video game characters ever. Baker's performance in The Last of Us was widely praised for its emotional depth. He expertly conveyed the character's pain, guilt, and his fierce determination to protect his surrogate daughter – Ellie. His portrayal was so well-received that he won numerous awards and nominations for his work, including the BAFTA Games Award for Best Performer in 2015. Plus, he was a nominee for the BAFTA games award 2021 for his work in The Last Of Us Part II.
In addition to his work on The Last of Us, Baker has become one of the industry's most prolific and sought-after voice actors. He has lent his voice to a wide range of characters in popular video game franchises such as Uncharted, BioShock Infinite, and Batman: Arkham. His impressive range and ability to bring complex characters to life have earned him a loyal following among gamers and critics alike.
Baker also appeared in The Last of Us TV series, though not in the role of Joel. This time around, he took on the role of James in Episode 8 of Season 1. Fans of the games loved seeing what Baker brought to the table in this new role. While Pedro Pascal's casting as Joel has garnered much attention, it is important to recognize the groundbreaking work of Troy Baker in bringing the character to life in the games. Baker set the bar high for any actor taking on the role in other mediums. His involvement in the TV series as James only adds to the excitement surrounding the project.
READ NEXT: Who Plays Ellie In The Last Of Us