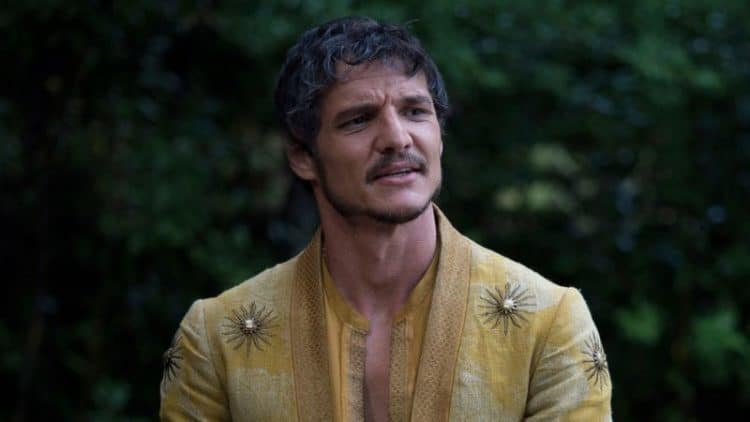 Pedro Pascal was born, Jose Pedro Balmaceda Pascal on April 2, 1975, and goes by Pedro Pascal as his professional name. His familial story is quite interesting with there being ties to the opposition movement against the Chilean dictatorship about the time this Chilean-American actor was born. His mother is a child psychologist, and his father, a fertility doctor. They migrated to the US where Pedro was raised in Orange County, California, as well as San Antonio, Texas. Pascal took acting classes and studied at the Orange County School of the Arts, as well as New York University's Tisch School of the Arts to hone in on his acting skills and hopefully propel him into a future of filmmaking. His skills are spot on, and we know that because he has become a very familiar face among Hollywood and has landed some pretty big roles. If you have ever seen Game of Thrones, then you probably already know who Pedro is, but here are ten things you didn't know about Pedro Pascal.
1. His parents were given political asylum
Just about the time Pascal was born, his country was in a political breakdown and his mom and dad took sides, opposing the military dictatorship of Augusto Pinochet. They were obviously pretty involved with the agenda because it was just after their son Pedro was born, that they were granted political asylum in Denmark and headed to the US.
2. The beginning of his career
Pascal got started in acting in 1996. He has an extensive career built-up, from TV shows, to films, even Broadway, which he as both acted and directed. It was his appearances on Buffy the Vampire Slayer, The Good Wife, Graceland, and Game of Thrones, that really boosted his career and gave him a rise to fame, however.
3. Started reading plays as a kid due to boredom
Pascal talked about how his love of acting started during an interview. He described himself as 13-14 years of age, his parents had just moved from Texas to Orange County, CA and he quickly found himself in a situation a lot of new kids do, not fitting in and lonely. To occupy his time, he started reading plays and reading some of the classics. Since he was unable to drive yet, he spent all his time immersed in plays, like The Graduate and Who's Afraid of Virginia Woolf. Looking back, he says his parents were probably a  bit worried since he spent so much time with his nose in the books.
4. Loved Game of Thrones before he got a role
It seems like all you ever hear about is Game of Thrones, if you are into the latest, most popular TV series shows and this is one that has been all over the news and social media for quite some time. It seems like whoever watches it, gets hooked. Pascal has admitted that he fell in love with the series, so when he was offered the role as Oberyn Martell in  Season 4, he was thrilled. He says that he just wished that he had more time to research his character by reading the novels, and learn more about the role he'd be playing. But the novels were too long, however, so he learned as he went.
5. Lost about 17 jobs in high school
Not all actors get a big break right away, as soon as they get an agent or get tan audition. It can sometimes take years to get any kind of role, let alone a "big break" kinda role. That was certainly the case for Pascal. In an interview, he says that he signed on with some kind of representation while in high school and did start interviewing right away, but got nothing. He went on to graduate and had to start making money, so he waited tables. Unfortunately, his waiting tables was not a success either, as a matter-of-fact, he got fired from like 17 jobs in the food industry. Lucky for him, acting did eventually work out for him, otherwise he might still be going job-to-job waiting tables.
6. Was a competitive swimmer
What would you give up to become a famous actor? For Pedro Pascal, it was swimming. Before he dove into acting, he was actually a really good swimmer with a promising career ahead of him, maybe, if he had decided to stick with it. But then again, he was really young. Pascal was a competitive swimmer in his early years and even took part in the State Championships in Texas when he was just eleven years old. Although swimming was his passion at the time,  he quickly dropped it once he started drama class and realized how much he loved his new art.
7. Has received awards
Some actors make such an impression with their work that it gets noticed well enough to be award-worthy. Pascal has made that kind of impression and has received a number of awards for his work and contributions. He has received the Los Angeles Drama Critics Award and the Garland Award, which was given to him for his role in the International City Theater production of the play, Orphans. Nominations he's received, include, the Outstanding Performance by an Ensemble in a Drama Series Award, for Game of Thrones, the NewNowNext Award, for Best New Television Actor on The Game of Thrones, and the 2015 Gold Derby TV Award for Breakthrough Performer of the Year.
8. Has been engaged before
Pascal's personal life has not been one that is as open and the details spread all over social media. His relationships have been kept under wraps, for the most part, although he has been known to have been in a relationship with Maria Dizzia in the past, and then was linked to Lena Headey, a co-star of his, whom it was rumored that the two were even spotted shopping for engagement rings together. Heady has one child by her ex-husband, but when she came up pregnant with her second child after the divorce, a new rumor surfaced that Pascal might be the father since they were already being linked together.
9. He has a brother in the industry
Pascal has a younger brother, Lucas Balmaceda, who is also in the acting business. Although he was born in the US, this little brother is an actor in Chile and is still working on building up his resume of acting roles. Of the roles he's had, they may not be as recognizable as they are not American made films.
10. Net worth
Pascal has been earning a lot of money over his impressive acting career, especially with his big hit series, Narcos, which he reportedly earned $166,667, and the Game of Thrones, another big payout. It is estimated that Pascal's net worth is to be about $2 million, and it is sure to only climb, after the kind of exposure his name is getting with these successful series.