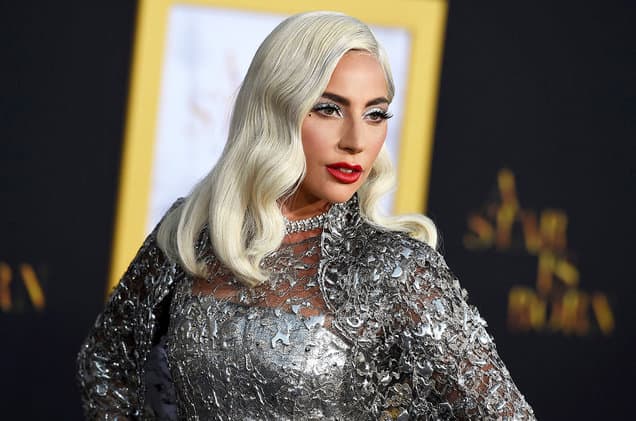 When Lady Gaga first hit the music scene in the mid-2000s, it didn't take long for her to become a pop superstar. However, in addition to being an iconic musician, she has also become a pretty successful actress. Although her acting career didn't really take off until the mid-2010s, many people don't realize that Lady Gaga actually made her debut in 2001. Her first TV role was in one of the most popular shows of the decade: The Sopranos. Even though her role was very small, it was still a great opportunity for Gaga. However, when she looks back at her scene in the episode, she can't help but cringe a little bit. Keep reading to learn more about why Lady Gaga didn't like her performance in The Sopranos.
What Was Lady Gaga's Role In The Sopranos?
Most people think that Gaga started her journey as a musician, but in reality, she actually started as an actress. Her role in The Sopranos came several years before the release of her debut album in 2008. That being said, even diehard fans of The Sopranos, may not have known that Lady Gaga had a role in the show. Her appearance came during season three episode eight. At that time, Gaga was still a teenager. Even now, people who watch the clip may not even be able to recognize her. In the episode, Lady Gaga had a non-speaking background role in which she played a teenager sitting by the pool. Unfortunately, we weren't able to find any information on how Gaga was cast for the opportunity, but at the time no one could've known that she would go on to become a huge international star.
Lady Gaga's Acting Journey
Interestingly enough, it would be more than a decade before Lady Gaga had another acting opportunity. Her next on-screen role was another uncredited job in the 2013 movie Men in Black 3. Her first major role came in 2015 when she was cast in American Horror Story. For the first time, people were really starting to see Gaga as an actress and she certainly lived up to all the hype. In 2018, she starred alongside Bradley Cooper in the movie A Star is Born. Her work in the film earned her an Academy Award nomination for Best Actress which solidified that acting was something Gaga was incredibly serious about.
Why Lady Gaga Isn't Proud Of Her Work On The Show
You know that cringey feeling you get when you listen to a recording of your own voice? That's exactly how Lady Gaga feels when she re-watches her scene in The Sopranos. Despite the fact that her role was incredibly small, she still feels like she could've done better. According to an article from E! Online, Gaga said, "When I look back on that scene, I can see exactly what I did wrong in that scene," she shared. "I didn't know how to listen in a scene! I was supposed to laugh, and it was sort of like, cue, laugh…. I see it and I go, 'Oh, that's not a real laugh!'" She went on to say, "I see a very non-specific actor [on The Sopranos]. And now I see myself as someone who is at least really striving to be specific without thinking about it, and that requires a lot of work ahead of time." Looking back on that scene isn't easy, but Gaga has also acknowledged that she has grown a lot as an actor. I think anyone who has seen her act since then can attest to the fact that she's a natural.
What's Next for Lady Gaga
There are probably lots of people in Lady Gaga's life who suggested that she focus on either acting or music. However, she has shown that she is fully capable of being successful at both. In September of 2021, Lady Gaga released a collaboration album with the legendary Tony Bennett and she also starred as Patrizia Reggiani in the movie House of Gucci. Her role in the film has been getting her lots of attention and many have praised Gaga for her acting skills. If anyone questioned her range, she has been showing the world that she can do a little bit of everything. At the moment, Gaga doesn't appear to have any acting projects in the works, but we will definitely be seeing more of her in the future. As her career continues, it'll be interesting to see what kinds of projects she decides to take on as both an actress and a musician.
Tell us what's wrong with this post? How could we improve it? :)
Let us improve this post!