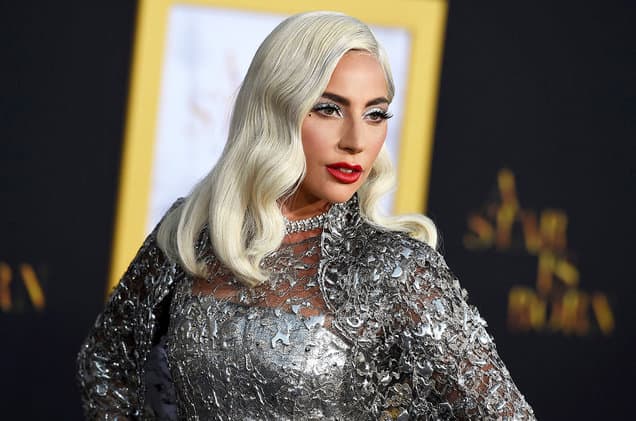 Biopics tend to come and go but apparently, it's believed that creating certain biopics about various stars that are still around is something that people want to see, or at least want to talk about. The idea that Jojo Siwa, one of the brightest stars on the rise, stated that she would love to star in a biopic about Lady Gaga, has created enough of a stir to get people flapping their gums about the possibility and has also created enough interest to the point that it might actually happen eventually since the fact is that Gaga has been a very prominent star throughout the years and has become someone that people look up to for various reasons. While some might wonder why she's still famous, which is a common question in some crowds, others tend to ignore this kind of sentiment and focus more intently on the fact that she's been an award-winning singer and actress and has continued to wow people with her talent. But now the question is who would be best to pose as Lady Gaga in a movie.
Here are a few individuals that might be able to take on the role of Lady Gaga.
5. Chloe Grace Moretz
Some might want to look at this pick in confusion, but if anyone is thinking that Jojo Siwa could take on the part then Chloe isn't that confusing when being picked for the spot. Whether or not she would take it is the question since she hasn't really shown up in a big way that much over the past couple of years despite the fact that she has a lot of fans that would love to see more of her. Chloe has definitely grown up from her days of being Hit-Girl and has become a rather lovely young woman that can definitely act and has been seen to harbor strong opinions about various issues that she's happy to share.
4. Sophie Turner
Sophie Turner is quickly proving that she can do pretty much anything if she really puts some effort into it. She might not have been the ultimate answer to the part of Jean Grey/Dark Phoenix, but she did what she could and a lot of fans happened to have accepted it. Given a part like this, it does feel that she might be capable of really turning herself loose in order to show what else she can do in terms of a role that might be a little different than anything she's done as of yet. It feels as though she might be able to do quite well and perhaps even be one of the top choices for a biopic like this.
3. Saoirse Ronan
Saoirse Ronan has been kind of a nice surprise in recent years as it's been made apparent that she's a talented young woman that needs to be allowed to open up in whatever role she takes on in order to allow the magic to happen. She's done great in several movies and it feels as though taking on a role like this would be a thing of ease since she's shown the kind of attitude and skill that she needs to make it happen. There are times when she appears to really push the envelope and might overdo a role just a bit, but then again this only makes her a little more believable since it shows the audience her dedication.
2. Millie Bobby Brown
Millie has been on a hot streak with her career for a while now and it feels fair to say that she would definitely be included in the search for someone that could play this role. Whether or not she would be able to make it happen or not is hard to say. So far in her career, she's played a few different characters and only a couple of them have made her famous in any significant way. A role like this could be a positive or negative influence on her career depending on how it turned out. Plenty of people might line up to watch it, but there's also the chance that it wouldn't turn out the way some folks wanted.
1. Emma Roberts
Getting the look of Lady Gaga down would be an important aspect, and it does feel as though Emma might be able to do just that along with several other ladies since it could happen that with the right look that everything else would fall into place. Emma feels like someone that's not entirely appreciated for the roles she's completed but could do so much more if she continued to push her career in one direction or another. It would be interesting to see what she could do with this. If nothing else, it would be another role she could claim no matter how it was received.
A few of these ideas could work.