The TV adaptation of 2013's most beloved video game, The Last of Us, finally reached the small screen in 2023. It has won the hearts of both gamers and non-gamers alike — thanks to the wonderful secondary protagonists, Ellie and Joel, and its accuracy to the game. While there's certainly some traction of criticism, it's safe to say that each episode of the show has a visual treat to offer. While many were familiar with Pedro Pascal from Narcos, Game of Thrones, and The Mandalorian, the fierce Ellie in the Last of Us seems to have particularly taken the internet by storm.
Ellie wasn't just a simple 14-year old character that any teenage girl can perform. On the contrary, it required someone with a natural talent to be violent and emotional simultaneously. For that reason, Craig Mazin and Neil Druckmann (creators of the series) had several options in mind for Ellie. It's safe to say that after several auditions they chose the perfect actor for the task.
Bella Ramsey Plays Ellie in The Last of Us Series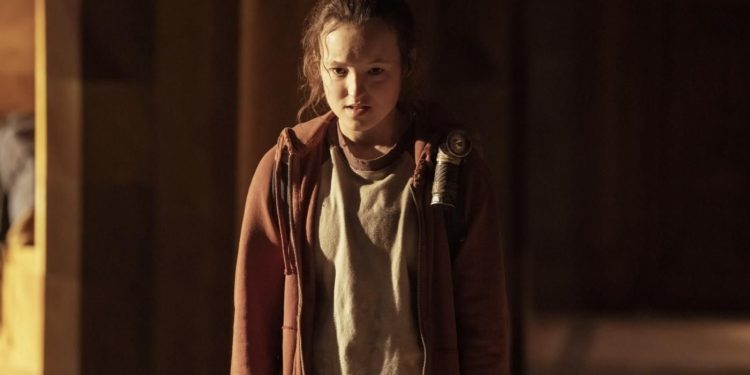 Ellie is a complicated character that required a talented actress with exceptional emotional perception and expression. Considering that, Bella Ramsey was the perfect actor to play Ellie in the series. Isabella May Ramsey (A.K.A Bella Ramsey) is an English Actor who many will know from Game Of Thrones, where they played Lyanna Mormont. As a matter of fact, playing Lyanna served as the fame-building lead for the actor.
For an excellent performance, the actor must research the role; however, Ramsey performed quite well without playing the actual game. In fact, Bella Ramsey revealed that the casting panel confirmed that whoever played Ellie wasn't required to play the game. As for the public, there wasn't just praise for the actor. In fact, Ramsey faced a backlash online for being cast as Ellie. In an interview, they clarified that internet trolls took issue with the fact they looked slightly different from the in-game character. Even though the notion came just from these online trolls, it made the actor question whether their selection was the right decision from the creators. Ramsey was extremely disappointed with the negative fan feedback and stated in an Interview with The New York Times that "Maybe that was a bad idea." However, they have gone on recieve critical acclaim and audience applause for the role, so perhaps, such "a bad idea" in the end.
This Isn't Bella Ramsey's First Time Playing a Headstrong Teenager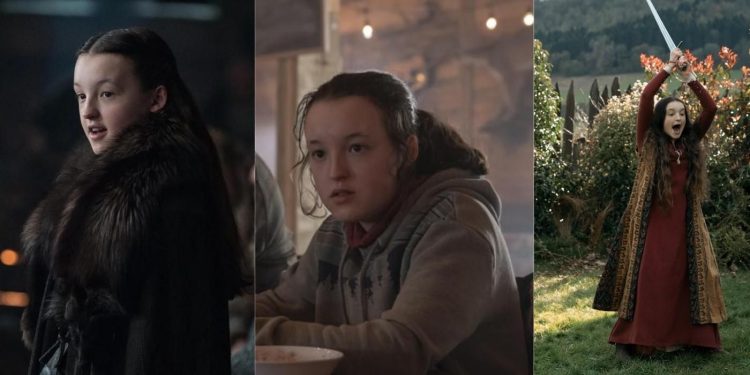 This is not the first time Ramsey got a chance to play as a tough teenager. Back on the Game Of Thrones, the actor proved that the headstrong role suited them the best when their role stood her ground in front of the King In The North, Jon Snow. Lyanna is a young noblewoman from the North who refuses to back down in the face of adversity. Despite her young age, she is fiercely independent and a skilled leader, earning the respect of even the most battle-hardened warriors. Ramsey's first significant film role was as Catherine in the adaptation of the book Catherine Called Birdy. The film tells the story of a headstrong 14-year-old girl living in medieval England, determined to avoid marriage and live a life of her own choosing. Ramsey's portrayal of Catherine was praised for its authenticity and depth, as they brought the character's struggles and triumphs to life on stage.
While there are certainly similarities between Catherine and Lyanna, there are also some notable differences. Catherine is a more introspective character, and much of her story revolves around her internal struggle to reconcile her desire for independence. Lyanna, on the other hand, is a more outwardly confident character who is not afraid to speak her mind and take charge of a situation. Despite these differences, Ramsey's performances in both Catherine Called Birdy and Game of Thrones demonstrate their incredible range as an actor. Their ability to portray headstrong and determined characters with authenticity and depth is a testament to their skill and versatility. In conclusion, Both roles are enough to justify that Bella Ramsey was the right person for the toil.
Ashley Johnson Plays Ellie in The Last of Us Video Games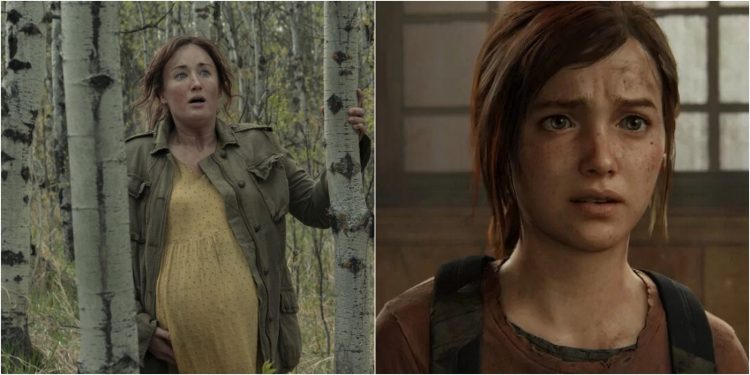 The Last Of Us video game had Ashley Johnson as a voice actor to play Ellie. Johnson's portrayal of Ellie in The Last of Us is nothing short of remarkable. Ellie is a complex character who has endured immense hardship, and Johnson knew how to bring Ellie to life with her nuanced performance, imbuing her with vulnerability, humor, and strength. Her ability to convey the emotional depth of Ellie's character has earned her numerous accolades, including a BAFTA Games Award for Best Performer. This award is a testament to her incredible talent and dedication to her craft. The achievements didn't stop just there for the actress. Johnson has also received nominations for several other awards, including the NAVGTR Award for Best Performance in a Drama, the Game Awards for Best Performance, and the D.I.C.E. Award for Outstanding Achievement in Character.
In addition to her role as Ellie, Johnson also plays Ellie's mother in the TV series. Her performance as Anna, Ellie's mother, is equally impressive, as she brings a sense of warmth and compassion to the character. Her portrayal of Anna is essential to the story of The Last of Us, and Johnson does an excellent job of conveying the character's love for her daughter. Johnson's legacy as a voice actor extends beyond her work in The Last of Us. She has lent her voice to numerous other video games, including Tales from the Borderlands, Infinity Blade III, and Batman: The Telltale Series. Her voice acting work also extends to animation, where she has voiced characters in shows like Teen Titans Go!
READ NEXT: All The Infected Stages In The Last Of Us Explained