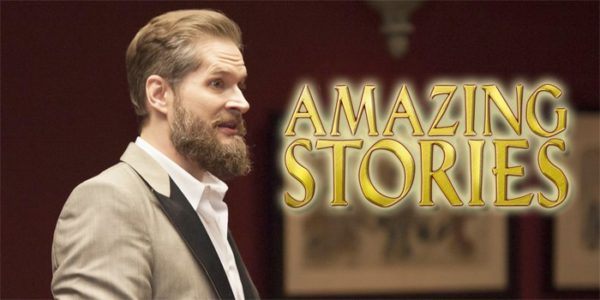 Apple is now also breaking to original programming foray with a reboot of a classic 80s anthology series produced by one of the greatest filmmakers of all time. Now, it will be helmed by one of the top showrunners in the industry right now. That sounds like an "amazing" collaboration.
The company is closing a deal to do a reboot of the beloved 80s anthology series which was produced by Steven Spielberg. American Gods showrunner Bryan Fuller will executive produce the project along with Darryl Frank and Justin Falvey from Amblin TV and in collaboration with Universal TV as well. This will be Apple's first original series with its video programming division under Jamie Erlicht & Zack Van Amburg. The project was originally in development at NBC but, for some reason, it didn't move forward until its move to Apple. The first season of the reboot is expected to be consists of ten episodes.
Jennifer Salke, president of NBC Entertainment who also oversees Universal TV, said on a statement that "it's wonderful to be reunited with our colleagues Zack and Jamie in their new capacity at Apple. We love being at the forefront of Apple's investment in scripted programming, and can't think of a better property than Spielberg's beloved Amazing Stories franchise with the genius of Bryan Fuller at the helm and more exciting creative partnerships to come."
Amazing Stories was an anthology series that features tales of different fantasy, horror, or science fiction stories. Each episode has a different story, characters, cast, and setting. The original series ran for two seasons from 1985 to 1987 but was cancelled since it did not attract enough audience. It gained a cult following years after. It also won five Emmys including Outstanding Guest Actor in a Drama Series for John Lithgow. Spielberg earned a directing nod for the episode "The Mission."
Fuller is currently working on the second season of the hit Starz series American Gods and an executive producer of CBS All Access series Star Trek: Discovery. Apple has recently launched its own original programming division that will oversee the development of original shows for their streaming service.
Save