Anya Taylor-Joy's boyfriend Malcolm McRae is also a talented entertainer — an actor and musician. The two have been together since at least March 2021, when The Queen's Gambit actress publicly acknowledged McRae for the first time. Two years and a few months later, reports emerged claiming they had a secret wedding. Neither Taylor-Joy nor McRae has confirmed or refuted that they are married. This has fanned the public's interest in their relationship, pulling McRae deeper into the spotlight. WhileMcRae is committed to gaining the mainstream recognition that would take his career to a greater height, his partner got her breakthrough in 2015, starring in Robert Eggers' The Witch.
She consolidated on that in the following years with her Casey Cooke role in M. Night Shyamalan's Split (2016) and its sequel Glass (2019). Playing Beth Harmon in The Queen's Gambit pushed Anya Taylor-Joy's career to new heights, earning her a Golden Globe award for Best Actress, among other coveted gongs. As much as her career thrives, the British-American actress seems to be having a great time with her romantic partner. Here are facts about Anya Taylor-Joy's boyfriend, Malcolm McRae, alongside details of their relationship.
Malcolm McRae Is An Actor and Musician From Alabama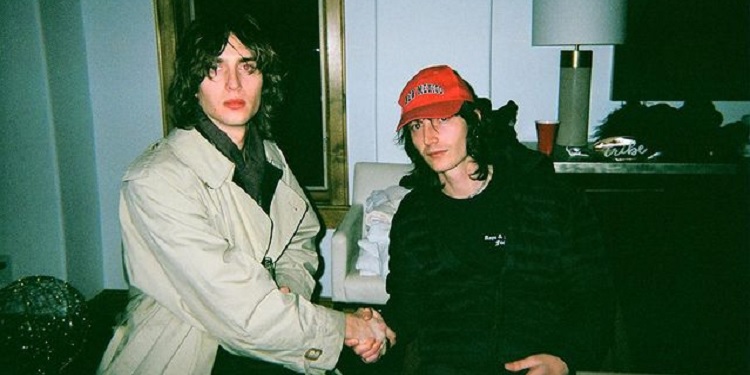 Malcolm McRae shares the same birthday with his famous partner Anya Taylor-Joy. They were both born on the 16th of April, but McRae is two years older as his birth year was 1994. Also a model, Anya Taylor-Joy's boyfriend has been exploring career opportunities in showbusiness since he was 12. He was discovered in a 2006 talent competition for actors and starred in Brotherly, a 2008 short drama film directed by J.C. Oliva. While he seems to be focusing more on music, he was seen in two episodes of Daisy Jones & The Six in 2023.
An American originally from Alabama, Malcolm McRae fell in love with a young woman and followed her to Los Angeles. As culled from his Spotify Bio, the relationship was a disaster, but moving to Los Angeles paved the way for him to meaningfully pursue his music career. He met Kane Ritchotte, a multi-instrumentalist with whom he formed a band called More*. The duo has a recording deal with Warner Records and has been together for about half a decade.
He Wrote A Song For The Actress Two Days After They Met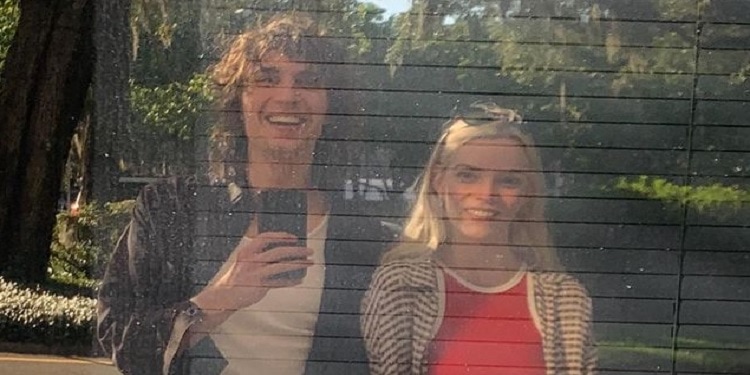 How Anya Taylor-Joy and Malcolm McRae met isn't clear, but it seems they had an instant connection. McRae hinted at that in a March 2022 Instagram post, wherein he disclosed he wrote the song Really Want to See You Again for The Queen's Gambit actress two days after they met for the first time. The song's first verse reads: "I know that I'm high now, but I've gotta get this out. I think we're alike in ways; that I can't quite explain right, but I might, could with some time; if ever we were in the same place."
The song was released in March 2022, a year after Anya Taylor-Joy first spoke about McRae. Although she didn't disclose his identity or share any meaningful information about their relationship, she referred to him in a March 2021 interview with Elle. "My partner's just come back from work, and he's moving around all of his equipment, so this was the safe spot," she said as she explained why she was having the video interview from her bathroom. Weeks later, pictures of her kissing a fellow identified to be Malcolm McRae in New York City circulated online.
They Made Their Red Carpet Debut In March 2022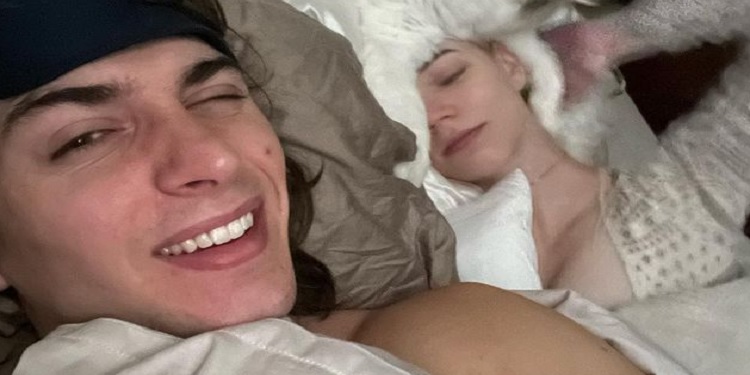 Months after the New York City picture of the two kissing, Malcolm McRae moved in with the actress. Sources close to Taylor-Joy disclosed he had started living at the actress' Los Angeles home in July 2021. The following months proved they were inseparable. They shared several pictures of themselves on their social media pages and were spotted together in public on several occasions, including in Venice, where they were photographed kissing. This was in September 2021 when Taylor-Joy was promoting Edgar Wright's Last Night In Soho.
Roughly five months later, Anya Taylor-Joy and Malcolm McRae pulled off their red carpet debut. They posed for pictures at Vanity Fair's Oscar after-party in March 2022. The singer and the actress have been supportive of each other's careers. Around the time they made their red carpet debut, McRae publicly thanked his partner alongside others for their contributions to the recording of his band's single Whose Side You're On. Also in March 2022, the actress told British Vogue that McRae is her hobby. "…I've finally found someone who will happily sit in silence with me reading. We're basically 80 years old and seven at the same time, and it works really well," she said.
Are Malcolm McRae And Anya Taylor-Joy Married?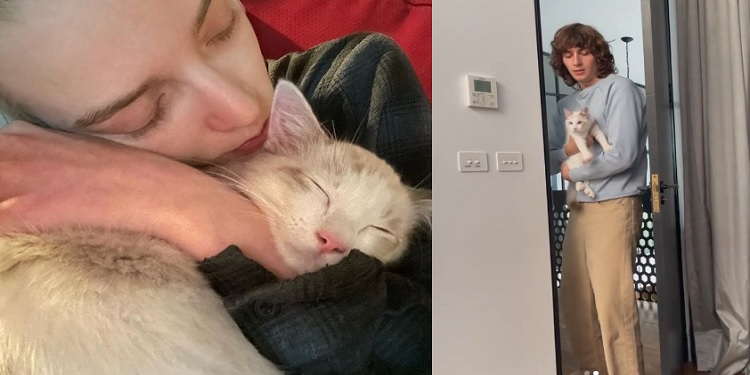 It was rumored that the two were engaged in June 2022 after the actress was spotted with a diamond ring in Sydney, Australia. While the rumor quickly spread online, neither the actress nor the musician said anything about that. Also, nothing on their social media pages suggests they were truly engaged. Be that as it may, it emerged the following month that the actress and the singer secretly got married. According to a Page Six publication on the 18th of July, they secretly exchanged marital vows at a courthouse. Again, neither of them has confirmed nor refuted that they are married.
The Page Six report cited sources that claim they would have a big ceremony upon their return to the United States. Malcolm McRae had accompanied Anya Taylor-Joy to Australia, where George Miller's Furiosa was filmed. She stars in the post-apocalyptic action-adventure prequel to Mad Max: Fury Road (2015). It remains to be seen if the two are indeed married, but they have started building a home together. They are parents to Kitsune, a cat they adopted in May 2022.