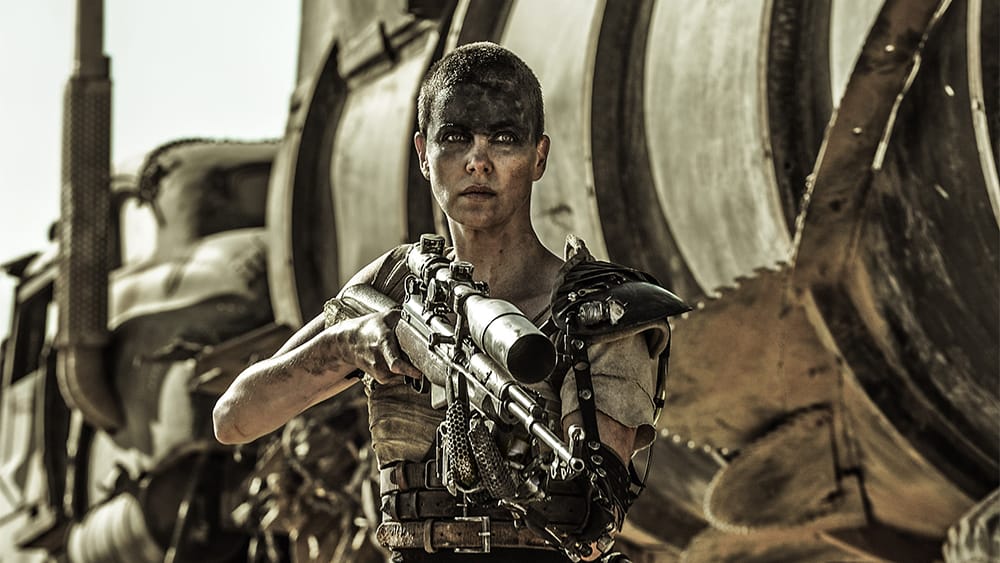 One aspect of making a movie, especially a potentially huge production such as Furiosa, is that movies on this scale can create plenty of jobs and stimulate the local economy, which is what a lot of people in New South Wales are looking forward to when it comes to this movie. It's already been revealed that this will be the biggest movie to ever be filmed in Australia, which is a pretty big claim, but is still very uplifting since it technically belongs to the Mad Max legend that's been so insanely popular over the years with so many people. Furiosa will take place many years before the character meets up with Max, as it will star Anya Taylor-Joy, who's become a huge hit as of late thanks to several roles that have given her a great deal of exposure, and it will also star Chris Hemsworth as a character known as Dementus. Yahya Abdul-Mateen II will also be a part of the movie, but it's uncertain yet what part he'll be taking. Given what people have seen him do in recent years it's fair to say that both he and Hemsworth will end up putting in great performances that Anya will have to match in order to make this movie her own. It's not hard to think that she'll be able to do this, since in recent years she's been doing whatever is needed to boost her reputation through her acting, and The Queen's Gambit has been one of her most recent accomplishments that many people have lauded her for.
Given how hard-bitten the character of Furiosa is it will be interesting to see how she became that way and what her early years were like. Some fans were a little disappointed to learn that Charlize Theron wouldn't be taking on the role again, but it doesn't make a lot of sense to put Theron in the role if the story is going to be about the younger version of the character she plays, since as good as she does look she's not a young woman any longer and despite the amount of makeup that could be used she's not bound to be convincing enough for this movie. Anya is a great choice for her younger self though and while she's shown a bit of aggression in the past it's easy to think that she's going to have to dig a little deeper for the character of Furiosa simply because this woman is one of the toughest individuals that's ever graced a Mad Max movie, and this is taking into account the women that were seen in Mad Max Beyond Thunderdome. Does anyone remember the several heavily-muscled individuals and of course, the leader, played by Tina Turner? They were undeniably tough since they had to be, but Furiosa already makes it clear that she would probably smoke each and every one of them if she had to.
Finding out more about this character sounds like it's going to appease a lot of fans and will perhaps even turn her into just as important of a character as Mad Max has been for so long, especially given that she's the only individual in the Mad Max movies that's been given her own movie out of every character that the main character has interacted with. There are a few individuals within the movies that might be able to create impressive stories of their own, but Furiosa was given the nod and as a result, here we are. It is kind of intriguing to think of where the story might cut off since taking Anya's version of the character all the way to meeting Immortan Joe wouldn't be a horrible idea, but taking things too far might be kind of a problem simply because it would eventually meet up with Theron's role and, as a result, it might need to end without any hope of a return at that point. It could be Furiosa is a one-off to help explain the character a little better, which would be perfectly understandable, but there are likely more than a few fans that would love to see her get more than one movie to describe just how she came to the position she was in during Fury Road.
Learning more about this character will be a trip no doubt, as every entry into the world that Mad Max introduced us to so long ago has been a new kind of crazy, dangerous, and thrilling chapter that people can't get enough of, no matter how goofy it gets or how far out it might appear. Furiosa almost feels as though it will ground the story just a little more in an effort to tell her backstory, since from Fury Road it would appear that there's a lot more that we don't know about her.
Tell us what's wrong with this post? How could we improve it? :)
Let us improve this post!