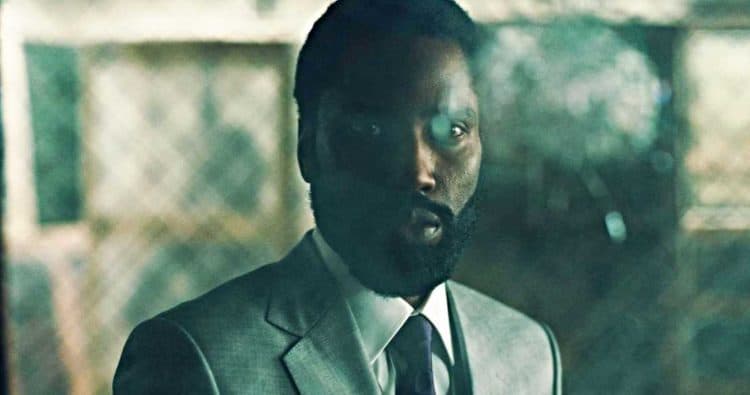 Christopher Nolan hasn't really done a sequel outside of the Batman trilogy that sought to reinvent the dark knight in some way, but some are starting up the theory that Tenet could be related in a big way to the movie Inception, though at this point it's more of a rumor and not much else. We know the lineup that's going to be used for the movie and a few basic ideas that have been teased, but other than this there's not a lot that's been handed down that we can really use to extrapolate any further details. What does seem obvious though is that it's getting many people, including Ryan Scott from MovieWeb and several others, kind of excited to think of what might be on the way in 2020. So far it looks as though the coming year will be a big one for the movie theaters and a great time for a lot of audience members since a great deal of material is coming out, and it's bound herald another wave of change when it comes to the movies. It might not be such a big thing, it might not even be as big of a change as anyone is thinking, but one thing is clear, and that's the fact that there's a good deal to anticipate when 2020 arrives.
Another little factoid courtesy of Allie Gemmill from Collider is that this movie is going to focus in international espionage, so likening it to Inception might be even easier since the whole point of Inception was that Hobbs and his team were adept at finding their way into a person's mind to obtain secrets and would then use whatever they found to complete the heist. If this is the same, which it might be according to many that have seen the trailer, we could be in for another thrill ride thanks to Nolan and his genius. To be honest it would be nice to see this kind of movie again since it did so well the first time, but with a new crew it's bound to be quite different since whether or not it's like Inception it will still have a different story line to follow and something that will keep people in their seat and watching until the credits start to roll. One thing that's obvious is that Christopher Nolan has never really let us down when it comes to entertainment, but he does like to keep things close to the vest at times.
It would appear that Michael Caine will be making his way back into Nolan's circle as he's been there with Nolan for several movies and seems to be one of the director's favored actors. Many directors tend to have a running stable of talent that they like to work with from time to time and some that they simply have to have in their movies more often than not. This is easy to notice when you start to watch more and more of their movies since the rapport that is developed between actors and the director tends to show in the manner of how many movies they work on together and sometimes in how effective the actors are at taking direction from the same person over and over again. While it's not really certain what Caine's role will be in the movie as of yet it's usually a good sign to see him around since there's going to be a good part of entertainment that is attributable solely to his acting. Thankfully there are other noted actors that will be showing up such as John David Washington, Robert Pattinson, Elizabeth Debicki, Kenneth Branagh, and a few others that will give the story a bit of pep since they've been noted as being able to perform and perform well in previous projects. So far the movie seems like it might be one of the more stimulating going into 2020, and while there are many movies coming out that could make such a bold claim they don't have Nolan at the helm, which is a big up fro Tenet to begin with.
But the idea that it has anything to do with Inception or could be like it in any way is going to be the reason why some people give it any attention since Inception was such a mind-bending movie unto itself that people are still debating to this day whether or not the ending was fashioned in the way that they think it was. If Tenet is even half as good as Inception was then there's a great chance that it could pull down roughly the same numbers if not better depending on how the story is fashioned and whether or not it gets people thinking in several different directions at once. In any case, it will be fun to find out.