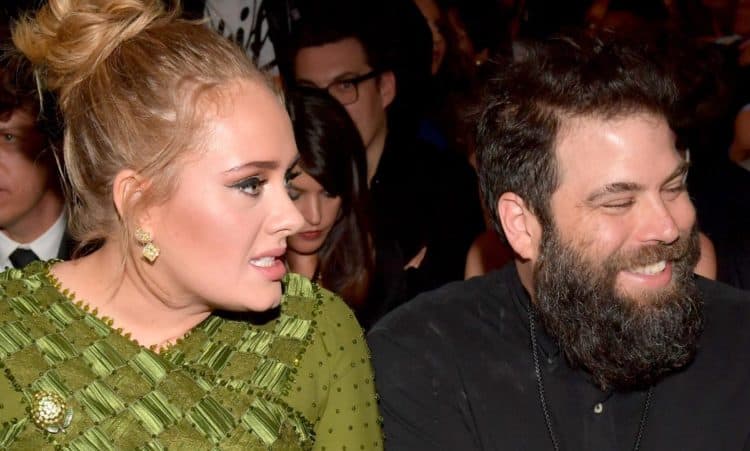 She's one of the most amazing talents in the world, and he is her ex-husband. Adele is a woman who is known to live a very private life, but her voice is one that touches everyone who hears her sing. Her talent is unparalleled, and it can be argued that she is one of the greatest singers of all time alongside powerful voices like Whitney Houston. Throughout her entire career and life in the public eye, Adele has done a lovely job of keeping her life exceptionally private. Even her marriage to her ex-husband, Simon Konecki, remains mostly a mystery to those around her. Since their marriage and subsequent divorce, the world is curious about what happened to Konecki. His ex-wife went through a total body transformation, she's moved on, and the world is curious. What happened to Simon Konecki?
His Marriage to Adele
Simon Konecki is the CEO of a charity company, and he's a bit older than Adele. He was born in 1974, which means he's around three years shy of celebrating his 50th birthday. When he was a child, he lived in New York City with his family, but he did not spend his entire life in the city. In fact, his parents made the decision to uproot their family and make a massive move – they headed to London. He was 10 when they moved overseas, and most of his life was spent in London. In fact, he grew up with some of the most famous kids in the world. His classmates at the Eton school included the son of Camilla, the Duchess of Cornwall (you know her as the woman with whom Prince Charles was in love with and having an affair with while married to Princess Diana and the woman he later married and is currently married to) and her first husband, Andrew Parker Bowles, whose name is Tom Parker Bowles. He also went to school with the famed Bear Grylls.
He did many things, including founding a company that is friendly to the environment, before he met his now ex-wife. He and Adele met at some point and began dating in 2011. They kept their relationship very much out of the press – she is not someone who likes to share her personal life with anyone. When she had a baby, her son Angelo, in 2012, the entire world was shocked. She'd kept her relationship very private, and everyone lost their minds when she announced her pregnancy. They continued to live as privately as possible for many years, including getting married in secret at some point in 2017. The world cannot confirm their marriage date or the fact that they were even married at all – even her spokesperson referred to Konecki as her partner when the announcement was made in 2019 that they'd gone their separate ways. Despite their very private marriage and life together, there were many years of speculation surrounding the couple that they were not in a good place romantically and that they had many issues. Whether they did have issues for many years is unknown to us, but they did go their separate ways in 2019, which leads the world to believe they could have had issues for some time.
Life After Adele
When this couple got married, they did not sign a pre-nuptial agreement. This means that he might be entitled to a great deal of the money she's earned from her very famous career despite his own business success. Their divorce proceedings were still ongoing in 2020, though she began dating another man at some point in 2021. Konecki and Adele finalized their own divorced in March of 2021, though much of the divorce finalization is unknown to us. At the moment, we don't know much about what Konecki is up to in his own personal life, but we do know that this is one couple who chose to do things that would benefit their son more than anything else. They reportedly did not move far from one another when they decided to divorce. As of 2020, they lived in the same LA neighborhood, and the reason for that kind of proximity has everything to do with their son. They both want to make his life as easy as possible, and they want to be able to parent Angelo as a team rather than apart. This was exceptionally good for their son when the LA lockdowns occurred in 2020 and people were forced to stay home and away from others they do not live with. At the moment, Konecki is working, raising his son with the help of his ex-wife, and staying as private as he can.
Tell us what's wrong with this post? How could we improve it? :)
Let us improve this post!