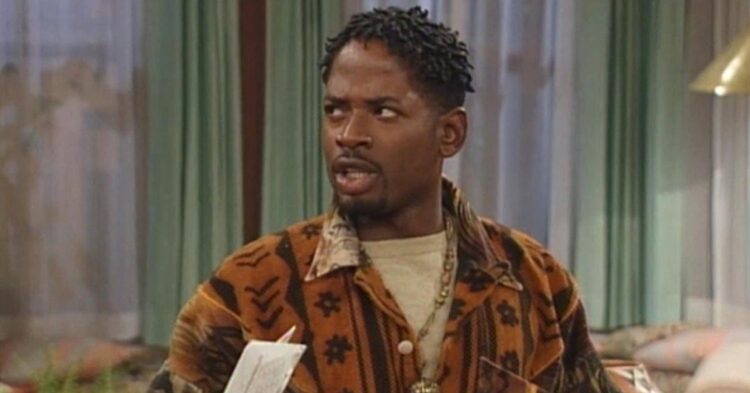 When Terrence C. Carson was born, he was encouraged to pursue his dreams. An only child raised by his mother, she wanted to be sure her son was focused on living the life he wanted to live, and that included being part of the arts. He learned to sing, dance, and act, and he went on to become one of the biggest television stars of the 90s. You know him better as T.C. Carson, and many of his fans want to know where he is. What has T.C. Carson been up to in the past few years, and what is he doing now?
T.C. Carson's Early Life was Fascinating
There is a lot of stigma around how children grow up versus how they turn out as an adult. There are many children who grow up in less than ideal conditions who go on to continue the cycle of living in less than ideal conditions, and then there are those who break the cycle, make the changes, and make their dreams come true. T.C. Carson is of the latter category. He is a child who did grow up in a condition that was not necessarily the best. Born on November 19, 1958, in Chicago, Illinois, he was not raised in an affluent neighborhood. In fact, he was raised in the projects. More specifically, his mother raised him on her own in the LeClaire Courts project, which was built in 1950 as part of the Chicago Housing Authority. Essentially, it is public housing offered to families with low incomes. Though it was labeled the projects, LeClaire was actually one of the most desirable buildings in which to live if you were part of the low-income demographic. Its story is fascinating, and it's worth looking up if you have the time. Though he was raised in a low-incoming housing project by a single mother with no father present, he did not think for a moment that he would not follow his dreams. By the time he was old enough to attend college, he enrolled in courses at the University of Illinois at Urbana-Champagne. He took college very seriously. He made good grades, he did the work, and he focused primarily on being part of the iota Phi Theta fraternity, where he made great friends and great connections.
His Rise to Fame and His Successful Career Over the Years
It was 1989 when Carson began his career in television. He did many different things as an actor, but perhaps his role as Kyle Barker in Living Single is the most famous role to date. He took on this role with vigor, and it became one of the most popular shows on television during the 90s. He spent four seasons of the show's beginning showing up regularly as a main character, but it was season five when he was given a recurring role status. This did not stop him from continuing his journey as a fan favorite, however. Unfortunately, this occurred because the show hired new writers, and they did not see eye-to-eye with the actor. Though he did not say this at the time, he later described his bump to recurring from regular as a way of the series firing him from his job, and he did not take kindly to that.
His Other Roles You May not have Heard About
Some of these other works include very famous roles, too. However, these works didn't always show his face. We all grew up with Clifford the Big Red Dog, but did you know that T.C. Carson was the voice of Clifford? Additionally, he also found some more success lending his voice to other characters. He was also Mace in the show "Star Wars: Clone Wars," which was a huge show. His biggest movie role to date was absolutely the role he took on as a teacher in the terrifying Final Destination 2 franchise, and he's been a huge contributor to the voices in video games since the year 2000. He's lent his voice to more than 35 different games over the years. He's been a massive success in that industry.
Where is T.C. Carson Now?
The problem is that we just don't know everything that he has been up to in the past few years. He's not done much since around 2018, and that is all right. His last video game was in 2017, and his last television appearance was on the show Black Lightning back in 2018. However, what we do know is that he is on tour. He's spending the summer of 2022 with Summerfest, and you can watch him perform in July 2022 if you purchase tickets online. He is spending his time focusing on his music these days, and that's something significant for him. While he might not be someone who is everywhere all the time any longer, he is someone who has continued to do what makes him happy – and his fans continue to adore him.