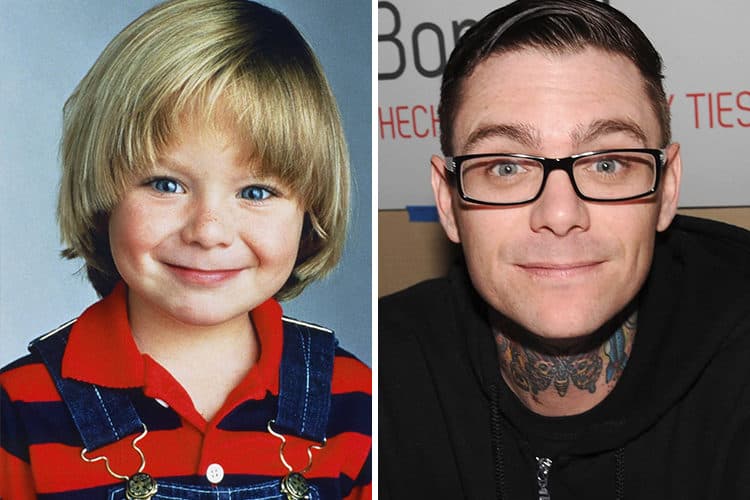 During the 1980s and 90s, Brian Bonsall was one of the hottest young stars in the entertainment industry. Not only was he an adorable kid, but he was also a natural in front of the camera. Brian's first TV role was also his big break when he was cast as Andy Keaton in the popular sitcom Family Ties. When the show ended in 1989, Bonsall kept the momentum going with roles in TV shows in movies. In 1994, he starred in the Disney movie Blank Check which is now considered a 90s classic by many. However, after 1994, Brian's on-screen appearances became fewer and farther between. By the end of the 90s, Brian had essentially disappeared from the spotlight, and many people have wondered whatever became of the former child star. Keep reading to find out what happened to Brian Bonsall.
Brian Bonsall's Acting Journey
Brian was born and raised in California. We weren't able to find any information on how Brian got into acting, but it does without saying that he got started at a very early age. When Brian was cast in Family Ties he was only about five years old. At that time, the show had already been on for four years, and he proved to be the perfect addition to the cast. His natural ability to shine on camera quickly earned him lots of admiration from fans and respect from his castmates. Although some people probably expected his career to slow down after Family Ties ended, Brian didn't allow the long-term role to box him in. He showed that he could play a variety of roles and that he was fully capable of lighting up the big screen. Many felt that Brian's role in Blank Check was the start of a new chapter for him. Although he was still a child, he was much older than he was in Family Ties, and he appeared to have a bright future ahead of him. The film debuted at number three at the box office but instead of being the start of something new for Brian, it turned out to be the end of an era. Brian decided to retire from acting the following year, and he moved to Colorado with his stepfather where Brian attended Boulder High School. He graduated in 2000.
Brian's Run-Ins With The Law
Like many former child stars, things haven't been easy for Brian since he stepped away from the entertainment industry. In 2007, he was arrested for assaulting his girlfriend at the time, and he was put on probation for two years. Sadly, that wouldn't be the first time Brian had issues with the law. In the winter of 2009, he was arrested again for failure to appear. This arrested was connected to the same incident from 2007. Brian was arrested again in 2010 for violating his probation by smoking marijuana.
What Is Brian Up To Now?
Despite going through a rough patch, Brian seems to be on a much better path now. According to an article from Film Industry Digest in 2006, Brian said, "I should probably write a book about it like everyone else… My drunken run-ins with the law are about 10 years behind me, so I'm pretty happy about that. I'm not proud of my past mistakes but you live and you learn, I guess… hopefully". Brian developed an interest in music during the late 1990s, and he has been a musician ever since. He is currently in a band called Bootjack & Bonz which has released some original music and has toured throughout Colorado and other parts of the United States. When it comes to his personal life, it appears that things are going well on that front. Brian married a woman named Courtney Tuck and the couple welcomed their first child in 2019. Based on his Instagram profile, Brian appears to be doing well and enjoying life. He loves spending time with his family whenever he can. If you're a fan of Brian's, you might be excited to know that he has an account on Cameo where he records and sells personalized video shoutouts for $65.
What's Next For Brian?
Although it's been a while since Brian has done any acting, it looks like he isn't completely done with Hollywood. His IMDB profile shows that he is currently working on a movie called You're Melting which is set to be released sometime in 2022. That said, it doesn't appear that he has plans to get back into acting full time. Music seems to be his main focus now and it doesn't look like he has any regrets.
Tell us what's wrong with this post? How could we improve it? :)
Let us improve this post!