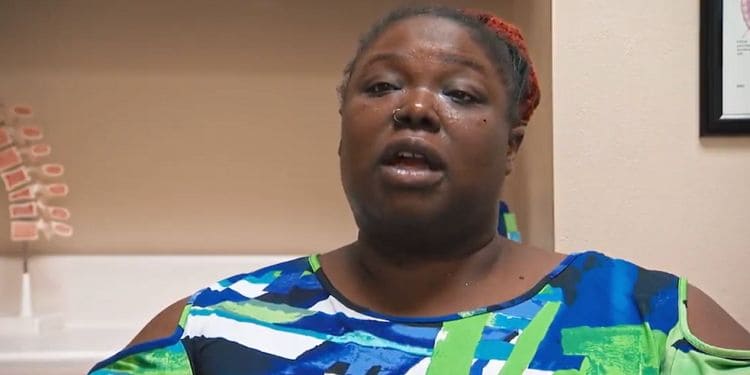 The world is an interesting place, and there are some interesting people in it. While there are many people who are just plain uncomfortable with the idea of TLC sharing an invasive glimpse into the personal lives and health struggles of people who are suffering tremendously, there are more fans who love to sit back and watch people like Bianca Hayes struggle with her weight, her food addiction, and her life on shows like 'My 600-lb Life,' and that's why shows like this succeed. People cannot stop looking, and there continue to be people in the world happy to share their personal struggles with the world – likely so that they can help someone else in the same situation make positive life changes. Since her own season aired on the show, Bianca Hayes has been a little MIA from the press. Her fans want to know what's happened to her since her time on reality television, and we want to know, too.
Bianca's Season
When she first appeared on this reality show, she shared with the world that she struggles with an addiction to food. When she's feeling down, sad, upset, or any sort of emotion she doesn't know how to cope with or handle, she turns to food. She's been doing it all her life, and it's taken her to a place of excessive weight gain and the poor health that comes from being not only overweight, but morbidly obese. She is in her early 30s, but she remembers being a child who watched her mother take pleasure in her drinking habits, and the young child would eat to make herself feel better watching her mother destroy her life – it also didn't help that her mother plied her with food to keep her quiet so she could drink in peace. She weighed 200 pounds when she reached the tender age of seven. What a heartbreaking situation for a child.
It didn't take her long to start to feel bad about the way she looked, and to notice the way that other people noticed the way she looked. Her doctor diagnosed her with high blood pressure, but her own mother continued to ignore her daughter's plight and health struggles. Instead, she married a man who sat down and enjoyed alcohol with her, so this young girl was able to eat whatever she wanted, whenever she wanted, and no one stopped her. Now, in her 30s, she is the mother of two kids and she weighs more than 600 pounds. She made the decision to become part of the show so that she could get the help she needed to lose weight and become healthy after realizing she lived with the constant fear that she would die due to her poor health, which would leave her own kids without their mother. That kind of heartbreak tore her apart, and she knew it was time to seek help.
Where is She Now
We saw during her time on the show that her doctor was hesitant to perform surgery on her because she'd already had gastric bypass in the past. Due to significant scar tissue following her previous surgery, he asked her to lose 50 pounds. She did. That's when her doctor asked her to move from Tennessee to Houston to be closer, and she and the father of her children ended their relationship. She continued to work out and to eat better, but stress was getting the best of her, and she wasn't losing any more weight. That's when the doctor encouraged her to see a therapist and continue to work on her weight, and he would see her again after a few months. If her emotional life was a little better, he might consider doing the surgery again. During that time, she saw her therapist, ate well, and she continued to exercise. She lost approximately 50 more pounds, and she had a partial bypass. Since she's lost another 50 pounds, and she continues to work hard to see about getting healthier. So far, she's lost more than 156 pounds, and she's pushing herself to continue. She's seeing her therapist, she's working, and she's spending time with her kids. She and her son are working out together now, and she loves it. For her, this is a chance to bond with him and really do her part as a mom. We have high hope she will continue to succeed in her weight loss journey, and perhaps that will change her life for the better
Tell us what's wrong with this post? How could we improve it? :)
Let us improve this post!