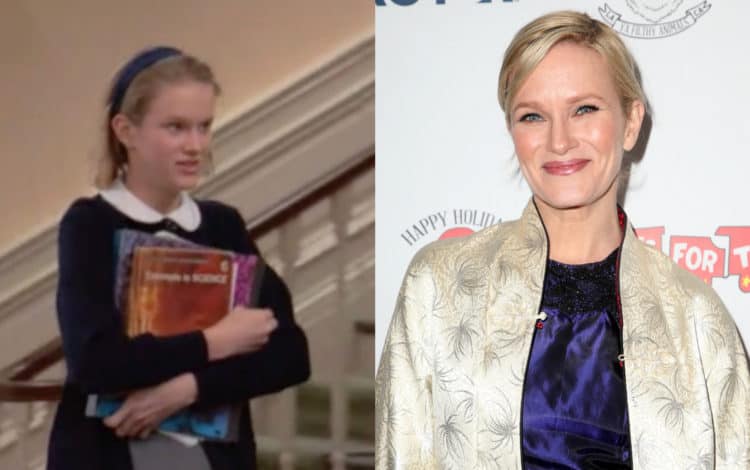 During the 1990s, Nicholle Tom was one of the hottest young actors in the entertainment industry. She is most well known for her role in the Beethoven movies as well as her role in the hit sitcom, The Nanny. Her natural talent and her on-screen presence allowed her to shine no matter who she was sharing a scene with. From the big screen to the small screen, she had the game on lock and many fans expected her to be a continued presence for many years to come. However, once the 2000s rolled around fans started to see less and less of Nicholle, and by the 2010s things had really started to slow down for her. If you were a kid during the 90s, you've probably wondered what became of the talented actress. Keep reading to find out whatever happened to Nicholle Tom.
Nicholle's Acting Journey
Nicholle was born and raised in Indiana. Although there isn't much information out there about her upbringing, we do know that her parents divorced when she was young. Nicholle has two siblings, a twin brother named David and a sister named Heather – both of whom are actors. She began taking acting classes when she was about 10 years old and it didn't take her long to discover that she was truly passionate about performing. Just a couple of years after beginning her acting classes, Nicholle made her first on-screen appearance in 1990 in a TV series called Mother Goose Stories. Although most people's acting journies usually include lots of speed bumps before they finally get their big break, that wasn't the case for Nicholle. Within two years of getting into the industry, she was cast as Ryce Newton in the movie Beethoven, and the project would change the entire trajectory of her career.
The film was a huge box office hit, largely thanks to Nicholle's work in the movie. The following year, she got another major opportunity when she was cast as Maggie Sheffield in The Nanny. The series would go on to become one of the most popular of the decade, and people who watched it got to see Nicholle grow up right before their eyes. When the series ended in 1999, Nicholle began to focus primarily on movie projects although she didn't have any major roles. In addition to her live-action work, Nicholle has also done a good amount of voice work. Most notably, she was the voice of Supergirl in Justice League Unlimited. Nicholle's last on-screen appearance was in a TV movie in 2018 called Rent-an-Elf. Maggie has also spent some time on the other side of the camera as a writer and director. However, she hasn't done any behind-the-scenes work since 2018.
What Has Nicholle Been Up To?
As mentioned earlier, this started to slow down for Nicholle during the 2000s, but we aren't exactly sure why. In many cases, actors choose to step away from the spotlight when they get married and start having children. However, as far as we know, Nicholle has never been married and doesn't have any children. More than likely, she simply decided that she wanted to take a break. After all, growing up in the entertainment industry isn't an easy thing to deal with and Nicholle spent much of her youth in the spotlight. On the bright side, though, Nicholle seems to be doing well. She is active on Instagram and she also started a YouTube channel. In the description of her channel, Nicholle writes, "I dedicate my YouTube channel to all of my creative endeavors—new and old! Think of my channel as an anything goes place. It's a place to come laugh and maybe inadvertently learn something. (yeah right) A place to connect. A channel of rainbow content and extreme dorkyness!" Nicholle has always been pretty private when it comes to her personal life, so there aren't many details about her life outside of her work.
What's Next for Nicholle?
At the moment, it doesn't appear that Nicholle has any upcoming projects in the pipeline. However, we weren't able to find any information to suggest that she's done with acting so there's a very good chance we'll be seeing more of her in the future. Plus, there has been some talk of doing a reboot of The Nanny, and I think many fans agree that they would love to see her reprise her role as Maggie Sheffield. For now, though, anyone who wants to see Nicholle in action is going to have to follow her on Instagram or subscribe to her YouTube channel.
Tell us what's wrong with this post? How could we improve it? :)
Let us improve this post!