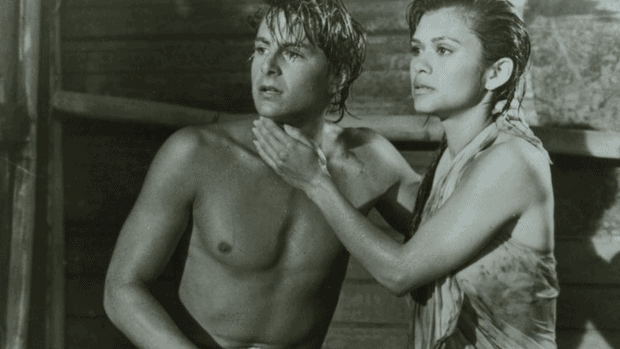 Remember the 80s surfing movie North Shore? I don't know about you guys but I thought it rocked. It was about a young Arizona boy's (Rick Cane) quest to become a big time surfer. When he ventures out to Hawaii's North Shore to pursue his dream, he meets the legendary Lance Burkheart (played by real surfer Laird Hamilton) and other surfers from around the world who make him realize it's not such an easy task. And of course, the gorgeous Nia Peeples plays his love interest. This movie remains a cult classic but unfortunately I don't know what remained of its star, Matt Adler. You may remember him from Teen Wolf and Whitewater Summer but other than that?
You might know his wife: Laura San Giacomo. She played Julia Roberts' best friend Kit in Pretty Woman. Remember her? Anyway, Adler's last movie role was in The Day After Tomorrow as a truck radio announcer. His latest work includes voice over work in films like Ice Age and Epic. He's currently 49 years old. He was also in an episode of Smallville. Here's to your 80's success Mr. Adler. But clearly nothing will ring true more than this amazing clip of him in North Shore. What a classic film!
Tell us what's wrong with this post? How could we improve it? :)
Let us improve this post!