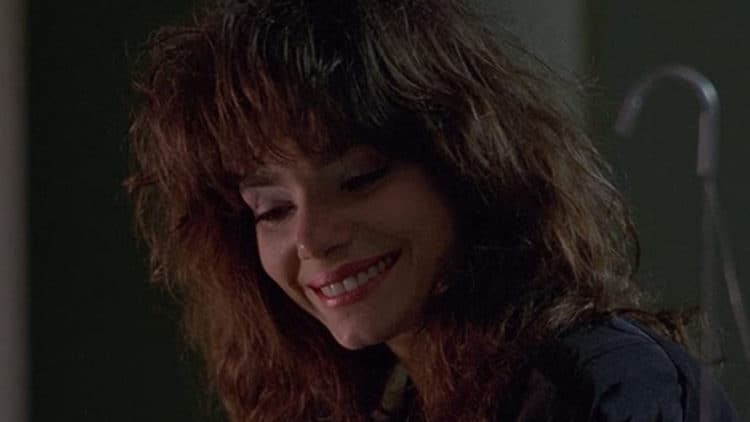 Rediscovering Laura San Giacomo's Impact on the Screen
It would be intriguing to conduct a poll to see how many people still remember Laura San Giacomo today and who might give you a puzzled look for asking about her. As a theater actress who rose to fame and enjoyed a fair amount of popularity, it's somewhat surprising that she's now only occasionally recognized. However, throughout her career, she has taken on several memorable roles that have showcased her diverse acting abilities, making her a joy to watch on screen.
Laura's career trajectory has been a fascinating one, marked by ups and downs that have allowed her to gain experience and wisdom, keeping her relevant and interesting. She has never been considered one of Hollywood's most prominent A-listers, but she is an award-winning actress with a lasting impact on the industry.
Iconic Roles That Defined Laura San Giacomo's Career
One of her standout roles was as Kit De Luca in Pretty Woman. In this film, she played Julia Roberts' erratic and impulsive roommate, who teaches Vivian (Roberts) the ins and outs of being a prostitute. Kit was a complex character, both wild and fiercely loyal, and Laura's portrayal was captivating.
A few movies later, she took on the role of Crazy Cora in Quigley Down Under, alongside Tom Selleck. If Kit was eccentric, Cora was downright unhinged, but Laura's performance was equally convincing and engaging.
Comparing Laura San Giacomo's Nadine Cross to Amber Heard's Portrayal
One role that deserves special attention is her portrayal of Nadine Cross in the original miniseries adaptation of Stephen King's The Stand. The recent CBS All Access version of the story offers an opportunity to compare Laura's performance to Amber Heard's take on the character.
While both actresses brought their unique talents to the role, there were aspects of Laura's portrayal that outshined Amber's. For instance, Laura's Nadine was more nuanced and complex, making her a more compelling character. However, Amber's performance also had its merits, as the two miniseries offered slightly different interpretations of the story.
One of Laura's most memorable lines as Nadine, "We are dead, and this…is…hell!" was unfortunately left out of the recent adaptation. If Laura were 20 years younger, she would have been an excellent addition to the new series.
Laura San Giacomo's Memorable TV Roles
Laura's television roles have also been a delight to watch. One of her most notable appearances was on the sitcom Just Shoot Me!, where she was supported by a fantastic cast, including David Spade, Wendie Malick, and George Segal. The show's success can be attributed in part to Laura's strong performance and the chemistry she shared with her fellow actors.
To say that Laura San Giacomo has had a great career and continues to make her mark on the industry would be both accurate and an understatement. Her memorable roles and lasting impact on the screen are a testament to her talent and dedication as an actress.