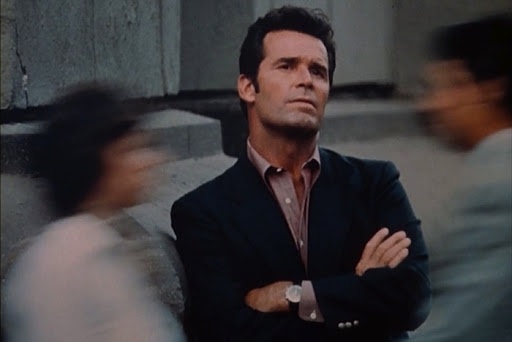 The one big problem with labeling any actor as 'the best' of any decade is that a lot of them have been great on and off through the decades and might have been good in one decade but not the other. It's also possible that they were horrible in one decade but then turned the corner and were absolutely great later on in life. Burgess Meredith was one name that comes to mind since some of his later material turned out to be absolute gold, especially when he acted in the Grumpy Old Men movies with Jack Lemmon and Walter Matthau. But to rally pin it down there are those actors who shone the brightest in the 60s and stood out in such a big way that people were bound to recognize and idolize them much as people do with their favorite actors today. One has to wonder though just how the landscape is going to look in the next couple of decades when some of those that a lot of us have enjoyed are gone and we have to start announcing just who we thought was the best and who was ultimately forgettable.
Here are a few of the best actors from the 60s.
5. Pernell Roberts
Pernell isn't really a name you hear about that often in show business unless you're bound and determined to find out just who the most underrated individuals were when it came to certain decades. He had a great deal of talent and could do more than a couple of things when he was on screen. But somehow he got overlooked quite a few times when it came to his career, though what he did manage to accomplish was definitely newsworthy and kept his career moving forward. The only downside of this is that he did hit a plateau at one point in his career and it would appear that while he was a success, things didn't progress as much as he wanted, and by 1991 he had retired.
4. Paul Newman
Paul Newman is kind of a gimme, along with a couple of other names on this list since when he was younger his star was shining pretty bright for a good length of time and he did end up being cast in some of the most well-known movies of all time alongside some of the biggest actors. As he grew older Newman was still valued as an actor but it's fair to say that while he did get better with age he definitely slowed down quite a bit. Likely as not we're going to see more of this as our favorite actors are headed down the same route, but if any of them age as Newman did it's bound to happen that they'll be just as effective on screen as he was.
3. John Wayne
The Duke, as he was known, happened to be a lot of people's favorite character since he was the epitome of what a man was thought to be like and was the kind of guy that a lot of young men wanted to grow up to be like. Of course, at this point a lot of folks will likely point to Wayne and claim that he was a toxic representation of masculinity, as well as a racist, his influence back in the 60s was so great that he was considered to be one of the greatest actors around, and his legend has only grown through the years even with the revelation that some people have never cared for him that much.
2. Richard Burton
Richard is another actor that was great for his time and isn't all that well known to a lot of modern individuals that are more entranced by other names that are thrust into the forefront more often. His career was one that could easily be called a success and to be fair he was definitely someone that people looked up to for a while even if his name started to fade after a while, as many names tend to do after so long. It's going to be interesting to see which actors will stand the test of time and whose names will be forgotten eventually since, to be honest, some folks are very likely to be lost to history after a while.
1. James Garner
James Garner is the kind of guy whose career feels as though it took off in a big way and then did a very, VERY slow burn to the end since he managed to stay relevant for quite some time after his heyday and was seen as a valuable individual even into his later years. This does happen with some individuals since they become such a fixture in Hollywood that simply losing them isn't an option, at least until old age or something else comes along.
There were a lot of famous actors in the 60s, and many of them deserve a great deal of credit.