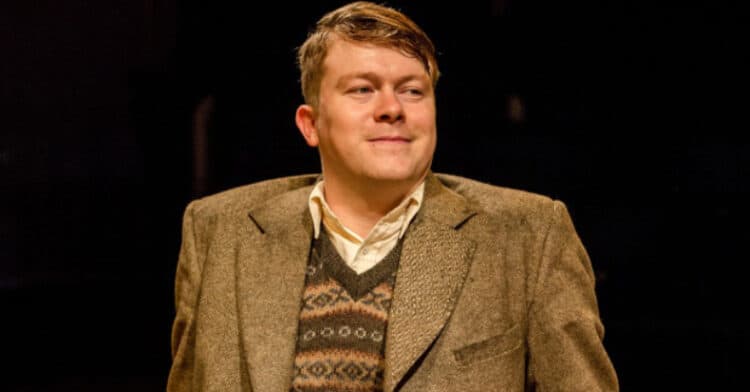 Daniel Rigby is the kind of person who was born to perform. Not only is it something he's very passionate about, but it's also something he's very good at. Over the course of his career, Daniel has gotten a chance to work on some pretty successful projects. Although his roles aren't always the biggest, Daniel never lets that stop him from putting on memorable performances. From the stage to the screen, he has shown time and time again that he deserves every moment in the spotlight he's gotten. While it's true that making people laugh is Daniel's specialty, he can also do much more than that. Keep reading to learn 10 things you didn't know about Daniel Rigby.
1. Comedy Is His First Love
At this stage in his career, many people know Daniel Rigby as an actor. However, comedy has always been his 'thing'. According to What's on Stage, he said, "The only thing I ever specifically wanted to do was make comedy. Which is still the case. The acting side came about because there's no equivalent of a drama school for comedians. I have done my own sketch comedy shows in Edinburgh and beyond and I did stand up for many years. I always try and fit comedy shows in when I have time."
2. He's a Formally Trained Performer
Daniel is a natural when it comes to performing, but he hasn't only relied on his natural talent to get him where he is today. He has also put lots of work into sharpening his skills. He studied performing arts at Stockport College and he also studied at the Royal Academy of Dramatic Art (RADA).
3. He's Done Voice Work
Daniel's live-action work is what has gotten him the most attention. However, screens and stages aren't the only places he likes to share his talents with the world. He is also a talented voice actor who has worked on several projects including Warhorses of Letters with BBC 4 Radio.
4. He's a Proud Uncle
From what we can tell about Daniel, he has never been married and doesn't have any children. However, family is still one of his top priorities. We know that Daniel is a proud uncle and has at least one nephew. Unfortunately, his nephew is a little too young to realize that Daniel is the cool uncle.
5. He's A Writer
There's no denying the fact that Daniel is a talented performer, but that isn't the only part of the storytelling process that he enjoys. Daniel also loves to write. In fact, he authored an audiobook titled Isaac Steele and the Forever Man which he also narrated.
6. He's Not Really Into Social Media
Social media has made it easier than ever before for people to directly connect with people in the entertainment industry. Unfortunately for Daniel's fans, though, they won't have much luck in this department. Daniel has accounts on both Instagram and Twitter, but he doesn't seem to be too heavily involved in posting on either platform.
7. He Thought of the Idea for Isaac Steele Over a Decade Ago
Isaac Steele and the Forever Man was released in the fall of 2021, but the idea had been brewing for much longer than that. He told Comedy.co, "Isaac Steele has been living in my head for a very long time. Probably over a decade. It started as a kind of direct parody of Blade Runner / Bond / Sherlock Holmes that I would noodle with in notebooks in a Sam Spade-style monologue. It became something a few years ago that I thought might be worth trying to flesh out properly with a full story and big ludicrous universe."
8. He's a George Saunders Fan
In addition to being a talented storyteller himself, Daniel is also a fan of other people's work. While talking to Comedy.co, he said, "My favourite writer of all time is George Saunders, he's hilarious and moving and weird. His collections of short stories, many of which take place in a dystopian near-future, were a big inspiration."
9. He Likes His Privacy
Being in the spotlight often means having people try to get in your business from every direction. However, throughout his career, Daniel has done a good job of maintaining a high level of privacy. In addition to not being very active on social media, he also doesn't say much about his personal life in interviews.
10. He Won A BAFTA
No matter how humble an actor is, winning awards is always one of the primary goals. Although Daniel hasn't won as many awards as many think he deserves, he has taken home a big one. In 2011, he won a BAFTA for Best Actor for his role in Eric and Ernie.