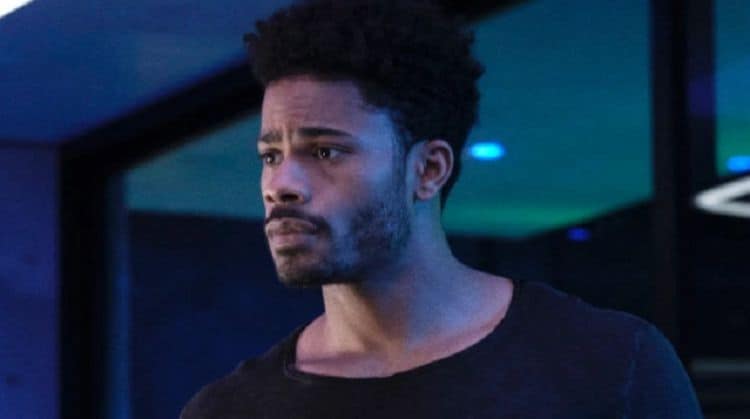 Jordan Calloway was just a kid when he got into the entertainment industry. Despite all of the pitfalls that usually impact child stars, Jordan managed to avoid them and make a smooth transition into adult stardom. Now in his 30s, Jordan has built a very impressive resume that includes roles in shows like Black Lightning and Riverdale. Now, there's another major opportunity on the horizon for Jordan. It was recently announced that he will be starring in an upcoming TV series called Painkiller in which he will reprise his role as Khalil Payne from Black Lightning. Jordan's fans are excited about the new series and it'll be great to see him getting even more screen time. Here are 10 things you didn't know about Jordan Calloway.
1. He's A California Native
Jordan was born and raised in southern California which means he was already right where he needed to be. While many people have to pack up and move across the country to get close to Hollywood, Jordan didn't have to travel far at all. No doubt this made it a little easier to access opportunities when he was getting started.
2. He Wanted To Be A Navy Seal
Those who have seen Jordan's work probably feel like he was born to be an actor, but he didn't always feel that way. He told Shustring Magazine, "When I was younger, I always wanted to be a Navy Seal, and my brother was the one who wanted to pursue acting." Ironically, Jordan is the one who ended up acting while his brother served in the military.
3. He Has A College Degree
Education is something that has always been important to Jordan. After high school, he enrolled in Azusa Pacific University in California where he earned a bachelor's degree in TV and film production. It's unclear whether or not he ever received any formal acting training.
4. He Loves Doing DIY Projects
Jordan isn't just good-looking and talented, he's pretty handy, too. He enjoys doing various projects around the house and it appears to be another way for him to express his creativity. On top of that, Jordan is also pretty good in the kitchen. Needless to say, there aren't too many things that he can't do.
5. His Faith Is Very Important To Him
Jordan was raised in a Christian household and he has continued to hold his faith at the top of his priority list. His faith is also something that he likes to share with others. He frequently shares photos on social media that show him reading various passages in the Bible.
6. His Father Is Also In The Entertainment Industry
Jordan isn't the only person in the Calloway family who has found their calling in entertainment. His father, Joseph W. Calloway is a professional cinematographer who has worked on several well-known projects. Some of the credits on Joseph's resume include Bunk'd and K.C. Undercover.
7. He's Also A Producer
Acting is what Jordan has become most famous for, but like his father, he has also utilized his talents behind the camera. According to Jordan's IMDB page, he produced a short film in 2012 called
Jeffrey's Fortune. We weren't able to find any information on whether he plans to do more production work in the future.
8. He Was Surprised About Getting His Own Spin-Off
Fans weren't the only ones who were surprised with the Black Lightning spin-off, Painkiller, was announced. During an interview with K Site TV, Jordan said, "I was not expecting it.t was the biggest, best news to hear during 2020, and I was just filled with so much joy."
9. He's A Baseball Fan
We aren't sure whether Jordan has ever played sports, but what we do know is that he's a fan of watching them. He particularly enjoys baseball and his favorite team is the Los Angeles Dodgers. Like every other Dodgers fan, Jordan was probably extra excited when the team won the World Series in 2020 after not winning for more than 30 years.
10. Family Is Important To Him
Since Jordan essentially grew up in front of the camera, there are a lot of people out there who probably feel like they know him pretty well. In reality, however, he has never been the type of celebrity who shares all of his business with the world. Instead, he has always remained somewhat private. One thing he has always made clear, though, is that family is one of the most important things in his life. He loves spending as much time with his loved ones as he can.
Tell us what's wrong with this post? How could we improve it? :)
Let us improve this post!