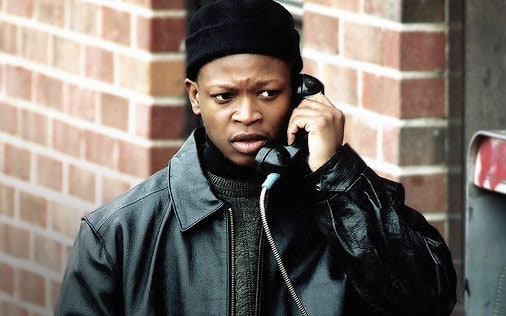 Lawrence Gilliard Jr. is the type of actor who is impossible to forget. His performances are always authentic and entertaining, and he has shown that he has the versatility to play a wide variety of characters. In 2002, Lawrence got a career-changing opportunity when he was cast in the TV series The Wire. Although he wasn't on the series for its entire run, his time on the show helped introduce him to a wider audience. The role also helped open the door to other opportunities. In the almost 20 years since Lawrence left the show, many fans have wondered what the talented actor has been up to. Continue reading to find out what happened to Lawrence Gilliard Jr.
Lawrence's Acting Journey
Lawrence was born in New York City but moved to Baltimore with his family when he was in elementary school. He showed an interest in the arts from a very early age, and it was clear that he was more talented than the average kid. However, some people will be surprised to know that acting wasn't his first interest. Lawrence is also a skilled musician. During his time at the well-known Baltimore School for the Arts he played the clarinet. He went on to attend Juilliard when he studied classical music. After three years, he decided that he wanted to pursue acting instead and he enrolled at the American Academy of Dramatic Arts. Lawrence started his professional acting career in the early 1990s with a role in a movie called Straight Out of Brooklyn. During an interview with the New York Daily News, Lawrence said, "I just got lucky with "Straight Out of Brooklyn. I just went out on an audition and got the role. Since then, I've done some stuff…" His first significant TV role came the following year when he was cast in the TV series George. Like lots of other actors, though, Lawrence struggled to find consistent opportunities. By the mid-90s, he began focusing primarily on movie roles and it was then that his career started to gain some traction. Things really started to take off for him in the early 2000s, largely thanks to his role in The Wire. Interestingly enough, though, Lawrence didn't think The Wire would go on to be the legendary show it is today. He told Collider,
"When I got the part and I read the pilot, and then we shot the pilot, I was like, "There's no way this show is getting picked up!" There had been nothing else like it. I was like, "They're making this?!" I read it and was like, "What is this?!" But at a certain point, during the first season, we did interviews and I started to feel like it was something that was so special. The fact that it hadn't been done or seen before, these characters hasn't been seen, and the story hadn't been told in this way. So, when we did interviews and a reporter asked me, "Where do you think this show will be in 20 years?," I said, "In 20 years, I feel like this is gonna be the show that nobody watched, but it was one of the best shows on television." It definitely impact television, across the board, and I feel blessed and fortunate that I got the opportunity to be a part of it."
During his time on the show, Lawrence's character, D'Angelo, became a fan favorite and many were disappointed when he was killed off in the second season.
What Happened to Lawrence?
After leaving The Wire, things were initially a little slow for Lawrence. Although he was able to work somewhat consistently, many of his roles were on the smaller side. However, he did land a few movie opportunities. Despite the obstacles that he had to face, Lawrence never gave up. In 2013, he earned a role in the hit series The Walking Dead. Lawrence was only in 25 episodes of the show, but it was still a great boost for his career. Since then, he has appeared in several other shows including Power Book III: Raising Kanan and Chicago P.D. Outside of acting, Lawrence is a pretty private person but based on his social media activity it's clear that he has been enjoying life. He is married to actress Michelle Paress who was also a cast member in The Wire.
What's Next for Lawrence?
Lawrence doesn't have any upcoming projects in the works at the moment, but we know we're going to see a lot more of him in the future. With his talent, it's only a matter of time before Lawrence In addition to acting, Lawrence is also a writer so it'll be interesting to see if he pursues more opportunities behind the scenes.
Tell us what's wrong with this post? How could we improve it? :)
Let us improve this post!