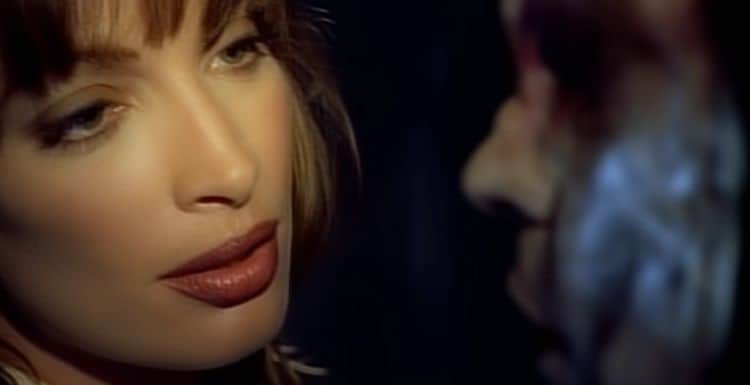 Dana Patrick may not be someone you know by name, but if you were around during the 1990s there's a chance that you've seen her face. Seemingly out of nowhere, Dana carved out a place for herself in the entertainment industry. Dana became well known for her appearances in two of Meat Loaf's most popular music videos: "I'd Do Anything for Love (But I Won't Do That)" and "I'd Lie for You (and That's the Truth)". Although her time in the spotlight was very short, lots of people have wondered what became of her. While she has mostly stayed out of the public eye, Dana is much more active than many people know. Keep reading to find out what happened to Dana Patrick.
Dana's Acting Journey
Unfortunately, there isn't much information known about Dana's life prior to being cast in the first Meat Loaf video. We don't have any information on her upbringing or where she is originally from. On top of that, we aren't sure what drew her to the entertainment industry or how she got her foot in the door. What we do know, however, is that Dana began her journey as a model. Her role in the video for "I'd Do Anything for Love (But I Won't Do That)" was her first on-screen appearance. When asked how she earned the part in the video, Dana told Noble Mania, "I was in L.A. for a shoot. I auditioned for a Levi's commercial and had to ad-lib. [Director] Michael Bay had looked at hundreds of girls for the part of "beauty" and called my agent to see if she had anyone that she thought he would like. They sent over the Levi's tape and it was a done deal."
The video turned Dana into somewhat of an overnight celebrity and many people started to recognize her. Although her work with Meat Loaf probably opened lots of other doors for her, she only made a few on-screen appearances after the second video. Her most recent on-screen role was in 1999 when she had a small part in a TV series called Good vs Evil.
What Is Dana Up To Now?
In the nearly 30 years since her time working with Meat Loaf, Dana has left the entertainment industry behind. Although she was living in New York City when she was cast in the first Meat Loaf video, she knows resides in the Los Angeles area. Instead of being in front of the camera, Dana has found a career for herself behind it. She has been a professional photographer for several years and she has found lots of success. While talking to Noble Mania she revealed that she is entirely self-taught. In addition to her career, Dana has also found stability in her love life. She is married although she has not shared any information on her husband. Although the couple doesn't have any children together, they are proud pet parents. Since Meat Loaf's passing, many of his fans have taken a renewed interest in her. While she and Meat Loaf didn't end up keeping in touch over the years, she always held on to the fond memories they shared while working together. In an Instagram post, she wrote,
"We we're not lifelong friends but the time we shared together was priceless. He was extremely humble, funny and would actually giggle when I (never being on a set before) would yell "cut!" If I felt uncomfortable (to which director Michael Bay probably found less humorous) His career had its ups and downs and the downs unfortunately were long. Then he came out with "I would do anything for love" in the second Bat out of Hell album and once again he was back on top and then some. What I will always take away from my time with him was something he said in regards to love of what you do. He said "My music reflects my desire for love and never losing hope . Some critics call it sappy but for me without hope and love, then we should all paint our houses black and call it a day" His wording was much more poetic than my recollection but it left it's mark on me. Once we parted ways, occasionally we would chat on the phone but we weren't meant to be life long friends, our time together was full of laughter and great discussions."
What Is Next for Dana?
At the moment, it's unclear what Dana has planned next. She hasn't done any interviews in the last several years and she doesn't seem to have an interest in returning to the spotlight. It appears that photography will continue to be her main focus.
Tell us what's wrong with this post? How could we improve it? :)
Let us improve this post!