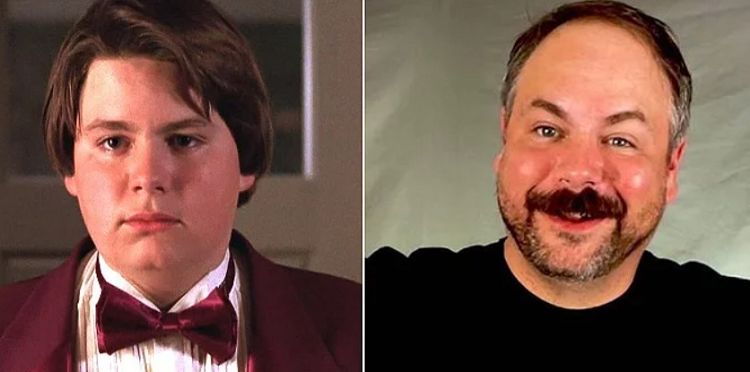 The entertainment industry is full of stories about talented actors who faded into obscurity after a short time in the spotlight. Charlie Talbert's story is one of them. Charlie made his on-screen debut in 1995 when he was cast to play the title character in the movie Angus. Although it's fairly rare for an actor to land a starring role in their first project, Angus quickly showed that he could hold his own. Surprisingly, however, the role didn't lead to other starring opportunities for Charlie and he began to fade from the spotlight after the buzz from the movie died down. In the nearly 30 years since Angus was released, lots of people have wondered what became of the actor. Keep reading to find out whatever happened to Charlie Talbert.
Charlie's Acting Journey
Charlie Talbert grew up in Wisconsin. Since he has always been a relatively private person, there doesn't seem to be much information about his upbringing or his life before acting. What we do know, though, is that acting isn't something that Charlie always envisioned for himself. Instead, his acting journey began simply by being in the right place at the right time. During an interview with Refinery 29, Charlie discussed how he got the opportunity to audition for Angus stating:
"I was with a good friend of the family, Tony Ruffalo. We were down in Northbrook, Illinois, which is a couple cities away. I'm from Wisconsin, but Northbrook has a velodrome, and we were watching cycling. We were coming home at about midnight and we stopped at a Wendy's. I remember telling a joke to a friend of mine behind the counter, and there was a bunch of people and they just started laughing. This gentleman comes up to me and he says, 'Hey, how would you like to be in a movie?' And I looked at him and I said, 'Are you hitting on me?' And he goes, 'No, why would you say that?' And I said, 'Well, it's near Chicago, it's 12 o'clock at night, I'm a little boy, and you want me to be in a movie.' "He goes, 'No, no, no! I want you to come down and read for this movie."
Although Charlie didn't know what to expect when he walked into the audition room, he impressed the casting team so much that he was asked to come back for a second audition and he eventually landed the role. As you can imagine, being cast as the star in a movie changed a lot of things for Charlie, and he knew that acting was something he wanted to continue doing.
What Is Charlie Doing Now?
Those who enjoyed Charlie's performance in Angus will be happy to know that he has continued to act pretty consistently since his role as Angus. That said, most of his roles have been on the smaller side. Still, he has gotten to work on some pretty successful projects. Some of Charlie's acting credits include NCIS: New Orleans and The Watchmen. In 2014, he even made an appearance in the music video for the song "Bang Bang" by Jessie J. To date, the video has gotten more than 1 billion views on YouTube. Most recently, Charlie was in a film called 5-25-77 which was released in 2021.
Charlie's fans will also be excited to hear that he has an account on Cameo which is a platform where celebrities and influencers sell personalized video shoutouts. At the moment, Charlie charges $60 per video and can have them turned around within 24 hours. As mentioned before, Charlie has always enjoyed his privacy so we weren't able to find any details on what's been going on in his life on a personal level.
What's Next for Charlie?
There are lots of actors who would've grown frustrated with being given small roles – especially when they started their career as the title character in a movie. However, that has never been Charlie's style. He loves what he does and he's thankful every time he gets the opportunity to do it. With that kind of mindset, it's no wonder that opportunities continue to find Charlie. That being said, 2022 is going to be a great year for Charlie.
He has a few projects in the works including a movie called Where the Crawdads Sing which is based on the book of the same name. Charlie will also be in an upcoming mini-series titled Love and Death. His roles in both projects have the potential to thrust him back into the spotlight, and we're hoping that's exactly what happens. With all of the hard work and dedication Charlie has put in over the years, he definitely deserves to be remembered for more than just playing Angus.