Brittany Ashton Holmes, an American former actress from California, found fame as a child with her portrayal of Darla in Penelope Spheeris' The Little Rascals. Starring alongside Travis Tedford and Bug Hall, the 1994 family comedy film adapted from Hal Roach's Our Gang, in retrospect, was a stepping stone for Holmes to pursue greater heights as a performer. That didn't happen as she seemingly abandoned acting for another profession, to the surprise of fans who related to her character in the film.
Born on the 27th of February 1989, Holmes was only five when she played Darla, a role that earned her the 1995 Young Artist Award for Best Performance by a Youth Ensemble in a Motion Picture. Given her age, it's probable that she couldn't make sense of the fame that came with the movie role. Whatever her reason must have been, Brittany Ashton Holmes walked away from stardom and has only looked back a few times. Beyond the reason behind her decision, what has The Little Rascal actress been up to?
Brittany Ashton Holmes Continued Acting After The Little Rascals' Role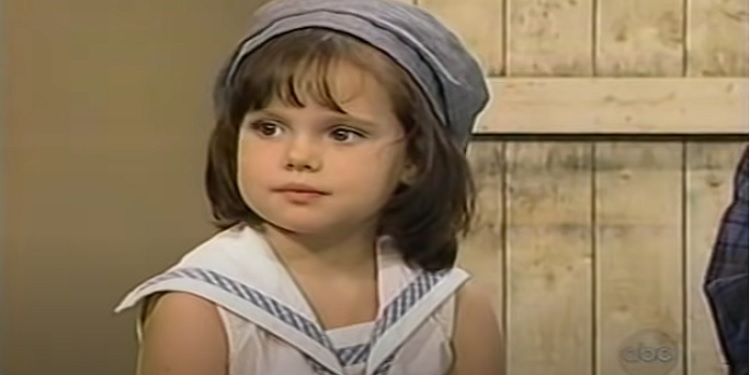 The former child actor didn't abandon the profession immediately after her role on The Little Rascals. Her last acting role was in 2014 when she starred as Townslady Britt in We Hate Paul Revere—a comedy television movie directed by Matt Piedmont. But that doesn't mean she was consistently active from her time on The Little Rascals until her role in Piedmont's comedy. Brittany Ashton Holmes disappeared from the limelight two years after playing Darla; reappeared in 2014, only to disappear again.
With The Little Rascals' popularity in 1994, the following year saw Brittany Ashton Holmes feature in a TV advert for McDonald's. That same year, she appeared in an episode of Red Shoe Diaries and Ellen. They later earned her a Young Artist Award nomination for Best Performance by an Actress Under Ten – Television. This was in 1996, the same year she appeared as a Girl on Boat in Jeff Yonis' television movie, Humanoids from the Deep. Also in 1996, Holmes played Cynthia Coates and Amy Carver, respectively, in Mark Piznarski's Death Benefit and Victoria Muspratt's Circuit Breaker; both were also TV movies.
Why Did The Little Rascals' Actress Quit Acting?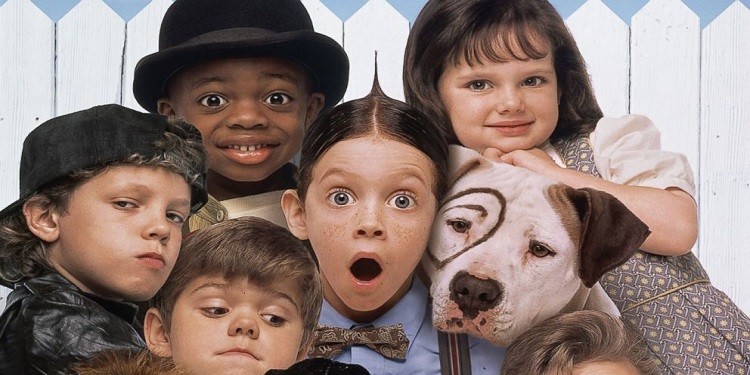 The reason behind Brittany Ashton Holmes' decision to quit acting has been left to speculations. Given the age at which she started acting, it's understandable to imagine she abandoned the profession because she didn't know how to deal with the spotlight. Thus she walked away from all the attention she was getting. It's also possible she lost interest in pursuing an acting career. It's also not out of place to suspect she couldn't keep up with the competitive nature of the industry.
Holmes hasn't said much about the issue, but a quote from her MySpace page suggests she quit acting because she was embarrassed by The Little Rascals movie as she got older. As culled from a June 2011 Vulture report, her MySpace profile read: "I was an actress when I was little, and did this movie called Little Rascals. It's like really embarrassing to watch, and I don't want to act anymore." The 'Who I'd Like to Meet' section of the social media page indicated that she would love to reconnect with some of her costars on The Little Rascals; this came to pass in 2014.
Brittany Ashton Holmes' Life After She Quit Acting and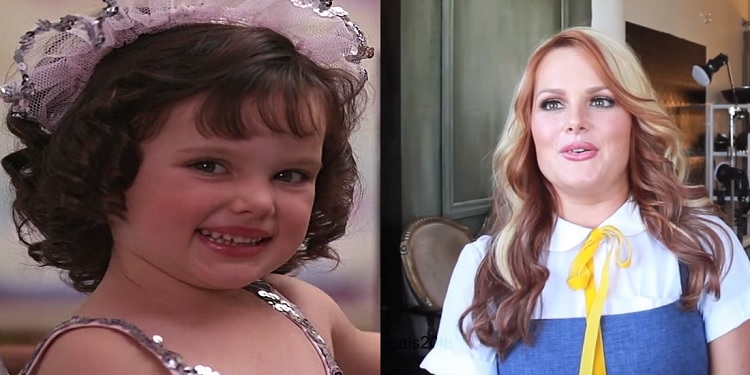 Stepping away from the Hollywood limelight, The Little Rascals actress embraced the life of an everyday American girl. She completed her elementary education and attended high school in Southern California, where she picked up an interest in soccer and represented the school's team. Upon graduating from high school, she furthered her education to college level, where she studied political science. Reports claim she is now happily married and lives in Los Angeles.
By and large, Brittany Ashton Holmes has fully embraced life outside of acting and fame. The last time she stepped into the limelight was in 2014 when she starred in We Hate Paul Revere alongside Scott Adsit and Connor Barrett. That same year, she was seen in The Little Rascals Reunion organized by 22 Vision, a studio based in Los Angeles. 22 Vision's founder Brian Pocrass revealed that Holmes was reluctant about the reunion meant to celebrate the film's 20th anniversary but eventually agreed. The former actress was delighted to reconnect with her costars, "everybody still has that core rascal inside of them," she said.