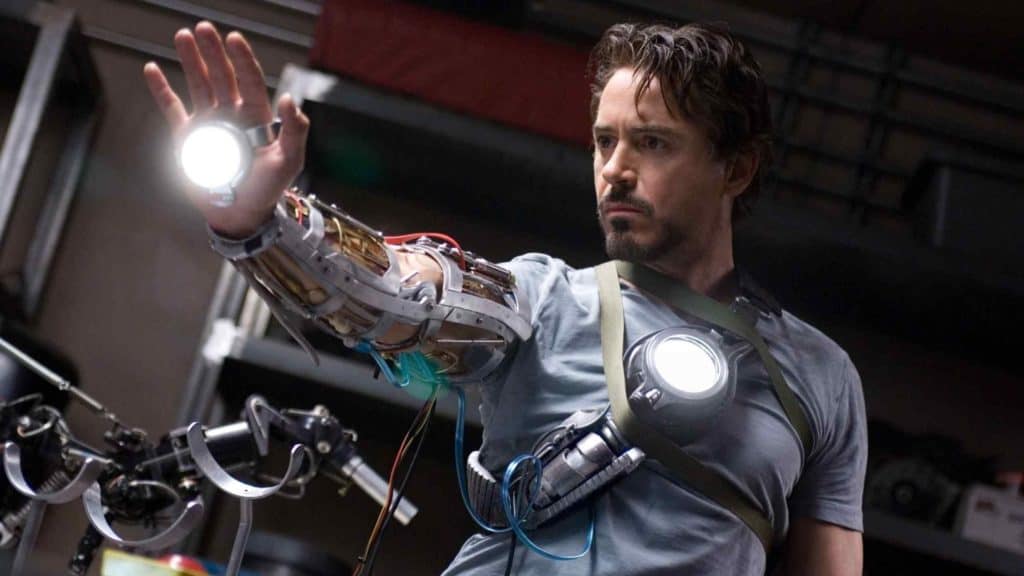 That's interesting to think about, isn't it? Back in 2008, Robert Downey Jr. came to the big screen with a great deal of swagger and attitude as Tony Stark, who would later on in the movie become the namesake that he would go out with near the last part of Endgame, closing out the Infinity Saga. What might have happened had he been given another role though? It's tough to see him as anyone else at the moment, but if there were another arrogant role that he might have been able to play, it might have been that of Doctor Doom. But as you can imagine, that would have affected the trajectory of the MCU in such a big way that it would no doubt look very different at this point than it has for the past decade. Had RDJ actually taken on the role of Doom back in the day it's fair to say that his transition into Iron Man would have been a little rougher. In fact, it might have happened that he wouldn't have seen fit to take on the mantle that helped to secure his fame with Marvel. To be fair, RDJ was already famous long before the MCU came along, and infamous of course since his legal troubles are well-known to many people all over the world. After cleaning up and getting back into the swing of things though, RDJ managed to become the one character that held the MCU together even as that same character was doing so many things that could have torn them apart.
It's very true that Stark was intelligent, clever, and intuitive to a fault, but the fact that he used such skills and allowed his arrogance to taint everything he did was why his ideas sometimes turned out in such a horrible manner. But this kind of makes a person wonder what he would be like if he'd been selected to play a character that actually revels in being the bad guy. Just to be clear, Doctor Doom is a very controlled villain in that while he is arrogant, he's also a planner and is someone that's dangerous not just because of the power he possesses, but because of the way in which he wields it. The character is a bit paranoid and definitely has a superiority complex that he owns and can justify in a big way since in the Marvel universe he is one of the most persistent villains and one of those that has a very large power base since he is the ruler of his own country. This would have been a serious challenge for RDJ but it also feels like one that he would have been able to meet since his ego as Tony Stark was big enough that he pulled off the role without any trouble. The only thing is that one has to wonder if MCU fans would have believed RDJ as a villain and if they would have accepted him as Doom. That's hard to say now since it's not likely to happen at this point given that RDJ has been done with the MCU since Endgame and at this point, it's not likely that he'll come back anytime soon.
If he does then I'll eat my words, but until then, this is a subject that's going to remain hypothetical. It does feel as though someone will come in as Doom eventually, but a lot of people are already hoping to see the monarch in a different movie than as a Fantastic Four villain since this has been done twice and both times the character of Doom has been mangled beyond belief. It's easy to think that RDJ could have taken this role and done something impressive with it, but now that such a thing won't ever come to be it's time to wonder who can take on such a mantle and if they'll be any good at it. The last two times the actor playing the role was someone that was known at that time but wasn't the most famous face in Hollywood. To be fair, RDJ was still famous but he was in need of a seriously impressive role that would elevate him through the ranks in a big way. Perhaps it would be best to find an actor who could play Doom that might be in need of a serious push to their career, someone that is a good actor already but hasn't really done much lately. That might be the ticket this time, rather than finding someone that's fairly popular or not that popular at all. However it happens, it won't be RDJ taking the role, though it's not hard at all to say that he might have been great once upon a time. As of now though, people are hoping to see Doom in Wakanda Forever.
Wakanda Forever
Tell us what's wrong with this post? How could we improve it? :)
Let us improve this post!