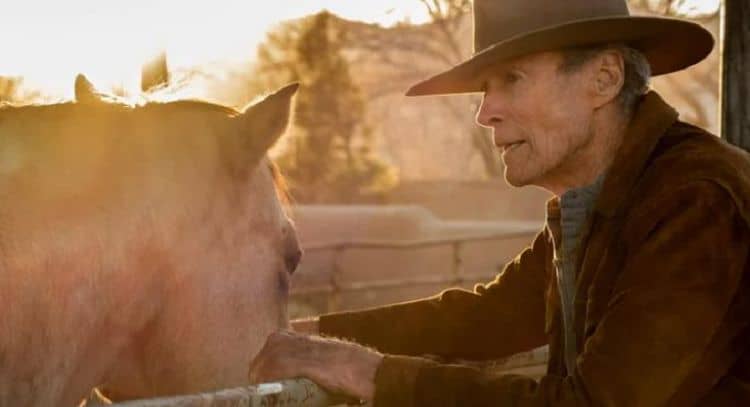 Do you find it challenging to pick out an excellent film to watch every night? If you do, then HBO has you covered as we dive into the next season. With over 1,300 movies in their catalog, you can never miss something exciting to binge-watch. So prepare your popcorn as we tell you about every project coming to HBO Max this September.
Adventure Time: Distant Lands – Wizard City
This fourth Adventure Time unique film comes as the final installment based on the 2010 cartoon series. Adventure Time: Distant Lands -Wizard City will follow Pep-But as he starts afresh by attending wizard school. When crazy things start happening at his school, many point fingers at him because of his past. The special's plot will follow Peppermint Butler as he tries to prove his innocence in the beautiful world of Wizard City. The Wizard City special was created by Pendleton Ward and produced by Cartoon Network Studios. Its release will be on HBO on September 3.
All the Harry Potter Movies
Longtime Potter fans can connect with 'the boy who lived' by watching all eight Harry Potter films that will be available on September 1. The epic films follow Harry, Hermione, and Wesley on fantastic adventures at the Hogwarts School of Witchcraft and Wizardry. Based on J.K Rowling's best-selling novels, the popular franchise is about three friends and magic. The films on HBO include start from The Sorcerer's Stone, up to both parts of "Harry Potter and the Deathly Hallows."
Little Ellen
Little Ellen is an HBO original series, as you might have guessed, based on comedian Ellen Degeneres. The kid-friendly cartoon was created by Kevin A. Leman and produced by Ellen. If you have a child in preschool, this is the perfect film for them to enjoy. Little Ellen's plot revolves around a seven-year-old version of the comedian as she navigates her vibrant world set in New Orleans. Little Ellen will get its HBO release on September 13.
Superman and Lois Season 1
Another HBO original coming in September is the 2021 series Superman and Lois. It's a 15 episode series based on one of DC's greatest superheroes; Superman. However, this story has a surprising twist in that it hasn't been adapted for television yet. Lois and Clark have twin sons in this show in this show, which sets us up for a dramatic sci-fi series. Superman and Lois star Tyler Hoechlin as Superman/Clark, Elizabeth Tulloch as Lois Lane, Jordan Elsass as Johnathan Kent, and Alex Garfin as Jordan Kent. The first season will be available for streaming on September 17.
Sweet Life: Los Angeles Reunion Special
Reality shows, hands down, are some of the best original content to binge-watch. One of HBO's most popular reality shows, Sweet Life: Los Angeles, was produced by award-winning actor and writer Issa Rae. It follows a group of young African American friends living life to the fullest in South LA. Like most people in their 20s, they go through ups and downs with their love lives and career. It makes for great TV, especially when the cast is together for a reunion. The Sweet Life: Los Angeles reunion will be available for streaming on HBO on September 9.
Doom patrol season 3
DC fans will be happy to hear that the release of Doom Patrol Season 3 will be on HBO Max on September 23. The sci-fi series follows a group of odd and unlikely heroes as they navigate everyday life. Since Doom Patrol season 2 ended with a few cliffhangers, it will be good to see how the story continues. Like what happened to Dorothy? The talented cast behind the series, which will be returning, include; April Bowlby as Rita Far, Brendan Fraser as Robotman, Matt Bomer as Negative Man, and Timothy Dalton as the Chief.
Yabba-Dabba Dinosaurs
Yabba-Dabba Dinosaurs is another favorite kid show coming to HBO Max this month. The 14 episode animation is a spin-off of the famous Cartoon Network animation, The Flintstones. The 2021 series will focus on Bam-Bam Rubble, where Pebbles, Flintstones, and Dino go on epic adventures during the Stone Age. The HBO original series stars Ely Henry as Bamm-Bamm, Jessica DiCicco as Pebbles, and Eric Bauza as Dino. Yabba- Dabba Dinosaurs will be released on September 30.
The Way Down
The Way Down is a documentary/series about weight loss guru Gwen Shamblin Lara. She also happens to be the founder of the Remnant Fellowship Church alongside her husband, Joe Lara. Her best-selling weight loss program, The Weigh Down and the cult-like church, is the docuseries' main plot. Sadly the 66-year-old guru and her husband were killed in a plane crash in May of this year. Despite this, the HBO original featuring Gwen's controversial life will release three episodes on September 30. The final two episodes will come out sometime in 2022.
A La Calle
The award-winning documentary, A La Calle, tells the story of the people of Venezuela. They fight for democracy from their dictator president, Nicolas Maduro. The film's main aim was to bring awareness to the violation of human rights that is taking place in Venezuela, including several interviews and first-hand accounts of everything going on in the country. The documentary production is by Priority Pictures, owned by Lizzie Friedman, Greg Little, and Karen Lauder. WarnerMedia OneFifty acquired the docu-series for HBO and will premiere on the streaming platform, September 15.
Cry Macho
Cry Macho is a film based on the 1975 bestselling novel Macho by N. Richard Nash. The 2021 Western film is about Mike Milo, played by Clint Eastwood. His ex-boss hires him to kidnap his Mexican child and take them to Texas. Cry Macho is also directed and produced by Clint Eastwood. Other stars in the film include; Dwight Yoakam, Eduardo Minett, Natalia Traven, and Fernanda Urrejola. Cry Macho release will be on September 17 in US theaters and on HBO Max.
Tell us what's wrong with this post? How could we improve it? :)
Let us improve this post!