Who could forget that iconic scene from
American Pie
? That movie defined a new generation, and Jim Levenstein is how
Jason Biggs
got a huge break in Hollywood. The actor first began his journey in the industry at the age of five, appearing in several commercials. However, his first real part was in a short-lived Fox series called
Drexell's Class.
Biggs' roles only got bigger once he officially received his Screen Actors Guild at the age of 10. He mainly starred in television roles like As the World Turns. The show saw the actor receive a nomination for Best Younger Actor at the Daytime Emmys. American Pie was his first big role, and it became a smash hit! The first film made $235. 5 million worldwide, which is astounding for a rated R-comedy picture.
American Pie Made Him A Star
Biggs would continue his success with the
American Pie
franchise. Altogether,
American Pie 2, American Wedding,
and
American Reunion
made over #200 million at the box office. However,
American Pie
was mainly
Jason Biggs
' bread and butter. In fact, roles outside of Jim Levenstein often saw him as a supporting player in forgettable films. Or the lead in terribly reviewed films.
His most notable role before American Reunion was Ben Parr in HBO's Mad Love. Following the final American Pie film, Biggs became synonymous with the animated series Teenage Mutant Ninja Turtles as the voice of Leonardo for 44 episodes. The show was highly successful during that time and was easily the biggest gig for Biggs since American Pie. Unfortunately, that wouldn't last long.
Jason Biggs' Crude Humor Cost Him A Big Opportunity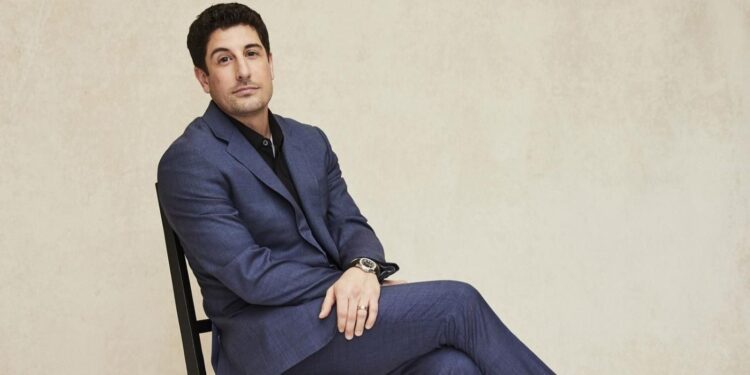 Biggs simply couldn't hold back on Twitter. The actor used plenty of off-color and offensive jokes on his social media that painted him and
Nickelodeon
in a bad light. To give you an idea of just how bad the jokes were, here are the sexual remarks he made about
Ann Romney
and Vice Presidential nominee
Paul Ryan
's wife, "
I'd totes dip a pinky or two in Paul Ryan's wife bleached a**hole (she obvs bleaches her a**hole)
.
His personal account was also linked to TMNT's account, and fans and critics had no issue voicing their complaints to Nickelodeon about the actor. After 44 episodes, the controversy got the better of Biggs, who double downed on his crass and crude jokes on social media. He was fired from the gig. At the time, the Emmy nominee stated that he was leaving the show to pursue other roles, but it was simply a cover for his firing.
"I was let go from a job. It was for real. I'm fine with it now, but I think it really fucked me up." Biggs told Dax Shepard on The Armchair podcast. "And for a while, initially, I didn't think I did anything wrong… but the truth of the matter is, I fucking did it… it fucked me up… It was enough to get a lot of people calling Nickelodeon… I know they weren't thrilled with them. That should've been enough. It wasn't. I tweeted more. I doubled down, and they were like, "We can't do this anymore. Our phone is literally ringing off the hook."
The Fallout Of Jason Biggs' Controversy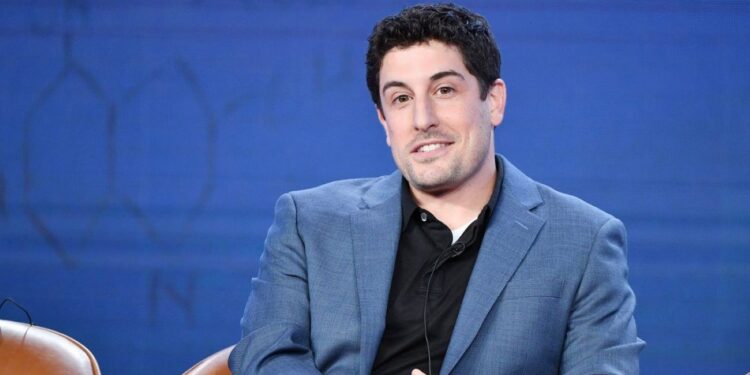 Since that time, the heat was on Biggs, and his career took a bit of a tumble afterward. The actor got a couple of minor roles here and there but nothing big until Netflix's Orange is the New Black. In one of Netflix's first original series, Biggs played Larry Bloom, who was the fiancee of Piper Chapman (Taylor Schilling). He was an important figure in the series until the two separated.
After that, Biggs' time on the show diminished, and though he would eventually disappear, the actor would make cameos here and there on the series. Biggs was on Orange is the New Black for a total of 30 episodes. Since then, the actor has mainly been in the television landscape and even reunited with his American Pie co-star, Sean William Scott, for a commercial reunion!
Biggs has another project on Netflix, which is a romantic comedy called Best. Christmas. Ever. The film is written by Charles Shyer (Father of the Bride) and Todd Calgi Gallicano ("Sam London Adventure" book series). The upcoming Netflix exclusive also has Brandy Norwood and Heather Graham. A release date has yet to be confirmed.