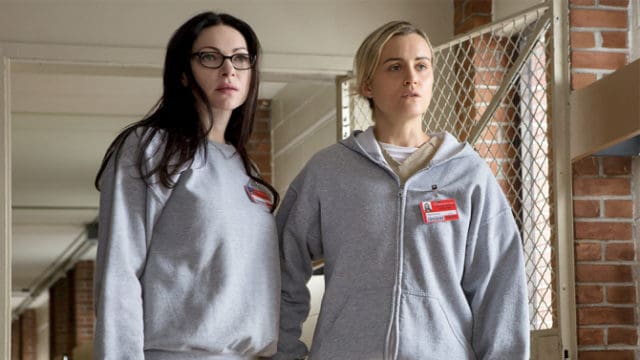 Orange is the New Black is currently streaming its fifth season on Netflix. If you haven't tuned in yet, you better call into work tomorrow. Without giving too much information away, the ladies of Litchfield have taken over the prison so they can get better treatment. As you are watching the hit series, you may think that some of the cast looks quite familiar to you. These talented actresses have been appearing on many popular television series and films over the last several decades. Here is where you may know the cast from Orange is the New Black.
Laura Prepon
Laura Prepon is probably one of the most recognizable stars from Orange is the New Black. She starred as Donna for all 8 seasons of the FOX comedy That 70's Show and continued to appear on other shows including How I Met Your Mother, Castle, and House. She even popped up on two short lived series October Road and Are You There, Chelsea.
Taylor Schilling
Before playing main character Piper Chapman on Orange is the New Black, Schilling was the leading lady on the NBC drama Mercy. Schilling played Veronica Callahan on all 22 episodes of the short-lived series. Schilling also appeared in the 2012 film The Lucky One with Zac Efron.
Michael Harney
Michael Harney has quite an extensive background in television before starring as Sam Healey on Orange is the New Black. Harney played Detective Mike Roberts on numerous episodes of NYPD Blue, Steve on Deadwood, and Detective Mitch Ouellette on Weeds. He most recently guest starred on Chicago Med and Lethal Weapon.
Kate Mulgrew
Fans love Kate Mulgrew's portrayal of Red on Orange is the New Black. This is not the first time that she is starred alongside Taylor Schilling. Mulgrew played Jeannie on Mercy. She may be more recognizable to fans for her work on Star Trek: Voyager as Captain Kathryn Janeway. Mulgrew has appeared on Law & Order: SVU and Warehouse 13.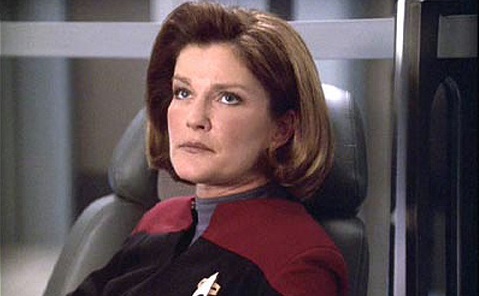 Selenis Leyva
Before cooking up trouble as Gloria Mendoza on Orange is the New Black, Selenis Leyva was one of the good guys. She played Detective Rivera multiple times on Law & Order and Law & Order: Criminal Intent. Leyva has also guest starred on The Sopranos, The Good Wife, and a handful of episodes of Blue Bloods.
Nick Sandow
Like his fellow Orange is the New Black co-star Selenis Leyva, Nick Sandow has starred on the CBS drama Blue Bloods and the NBC series Law & Order. Sandow played Lt. Alex Bello on Blue Bloods and three different characters on Law & Order. He can also be seen on Third Watch, Boardwalk Empire, and even appeared on one episode of Mercy.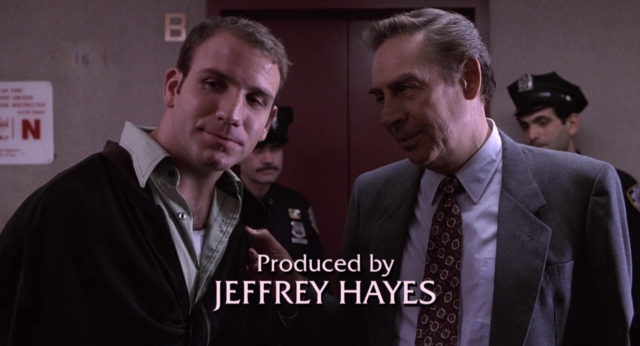 Taryn Manning
Aside from being related to football stars Drew and Peyton Manning, Taryn Manning has had her own successful career in television and movies. Her first big break came in 2002 when she starred in the Britney Spears led movie Crossroads. Prior to appearing in that film, Manning already had several credits to her name. Manning has also appeared on Sons of Anarchy and Hawaii Five-O.
Lea DeLaria
Lea Delaria has been appearing on television since the early 90's. One of her most memorable appearances was on the season two episode of Friends where Carol and Susan tie the knot. DeLaria portrayed Professor Fina for several years on the daytime soap opera One Life to Live before she began playing Boo on Orange is the New Black.
Who is your favorite character on Orange is the New Black? Let us know in the comments section below.
Photos by: NBC, FOX, HBO
Save
Tell us what's wrong with this post? How could we improve it? :)
Let us improve this post!