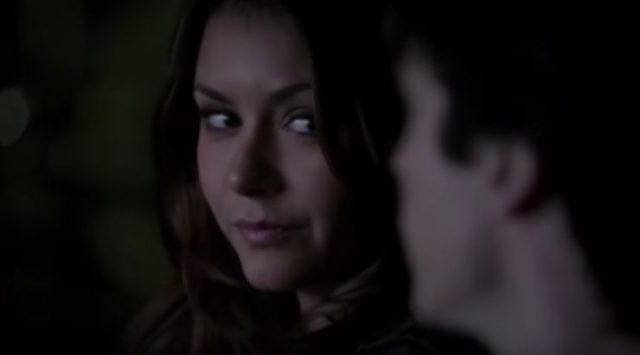 Clearly the biggest news coming from The CW in the past week has been the imminent return of Nina Dobrev as Elena on the final season of The Vampire Diaries. At first there was speculation of her return, then confirmation, then on set photos proving that shooting was underway. Now we're getting to the good stuff. What's actually going to happen? Now we have spoilers of the next episode of The Vampire Diaries and we're pretty sure the show's going to have some serious drama. According to Mobile Apps
The upcoming episode, entitled, "You Made A Good Choice to Be Good," will show Cade returning to Mystic Falls to give Paul Wesley's Stefan and Ian Somerhalder's Damon more evil orders – each of which have unthinkable consequences. However, there might be some changes with how Damon acts in the upcoming "The Vampire Diaries" Season 8 episode, especially now that he is fully aware of his history with Nina Dobrev's Elena Gilbert. Memories of Elena might give him inspiration, but it is also believed to make him feel guilty about all of the bad things that he has done in the past. Now that Damon remembers everything with Elena – including all of his pain, there will reportedly be some tension between the brothers.
It's only obvious that the return of Elena is going to cause tension. Just about every single scene that involved Nina Dobrev would cause tension. Since Mystic Falls is now rid of the Sirens, Cade is the only one running the show. It's been reported that Cade might manipulate Damon into killing Caroline.
Again, this is just speculation and you'll have to tune in to find out. Check out the promo below:
https://www.youtube.com/watch?v=sF42HD5FS18
Save
Tell us what's wrong with this post? How could we improve it? :)
Let us improve this post!