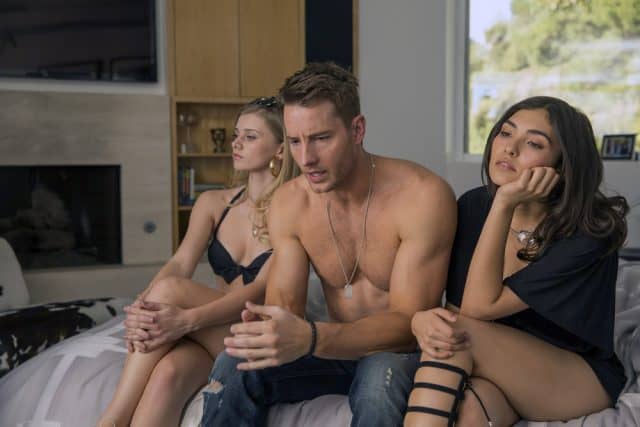 "This is Us" has been compared by many viewers to "Parenthood" mainly because it deals openly with the subject of grown siblings relating to each other and their many problems. But, "This is Us" is actually a bit better since it deals with a wealth of social issues at the same time. And, the writers' method of bringing into play so many current issues that are so relatable for so many people is probably its key to success. The show deals with sibling rivalry, race inequality, obesity, and the often unfair Hollywood system, just to name a few, without ever making it seem as if they are overbearing cram-it-down-your-throat issues. And, that's because the issues are cleverly disguised as pure entertainment.
Yes, "This is Us" is the best show on TV because it's entertaining! Pure and simple. And, one of the main reasons for that is definitely Justin Hartley. When "The Young & the Restless" fans found out that Justin was leaving the daytime soap opera, it was a sad day. Initially, the powers that be at Y&R had agreed that he could do both, the soap and his new gig on primetime. That worked for all of us fans. Justin played sexy Adam Newman, a pivotal character on the daytime canvas. But alas, a new regime at Y&R took over and decided that Adam had to go since he had opted to become a primetime star. So, they killed him off in a fiery explosion.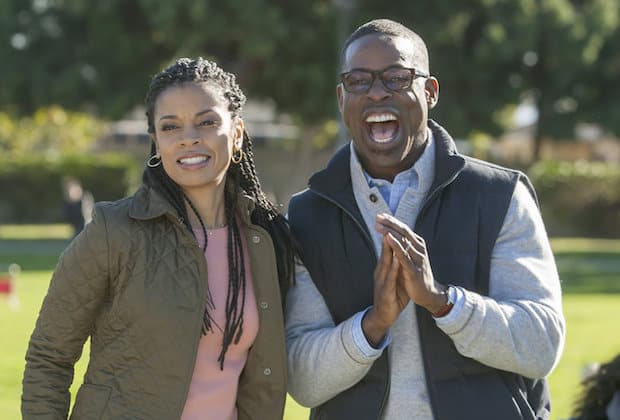 Now, Adam had already come back from the dead once before, also coincidentally due to another fiery explosion, so fans are still holding out hope that he might be back yet again. But, judging from the massive success of "This is Us", they may never get their wish. Justin has become such an overnight sensation that he even said those most famous words in motorsports, "Drivers, start your engines!" at the 2016 NASCAR championship race in Homestead. And, a great job he did, too. No mousy, calm, uninspiring delivery for Justin. He belted out that edict with the enthusiasm it deserves, especially since this was such a historic race where the great Jimmy Johnson won his seventh championship title. That made him one of the only three NASCAR drivers to win seven championships, along with the great Richard Petty and the late great Dale Earnhardt. In addition, it was Tony Stewart's very last race and he's now retired.
So, from "Smallville" to "Y&R" to "This is Us", Justin Hartley has certainly made some good career moves. In-between, he also did some acting work in major motion pictures, as well as other TV shows, and some writing and directing. On the very first "This is Us" episode, he does what he did so well on "Y&R" and this is to appear shirtless. This is also a signature look on his on-air TV show in this series, "The Manny". When we first see Justin aka Kevin in the first episode he is lying in bed, you guessed it, shirtless. Above his head on the wall is a poster from his show and, again, he's shirtless. Now, on such a thought-provoking show, you're probably thinking that they're just going for sensationalism. But, although Justin Hartley shirtless is a very pleasing sight for all the ladies in the viewing audience, the writers are making a point here. And, that point is that many an actor or actress has been type-cast because of his/her physical attributes rather than acting talent. And, ultimately Kevin wants to be taken seriously and that leads to the destruction of his acting career in L.A. and he moves to New York City to become a serious stage actor after multiple blackballing threats from the producer of the "Manny" show.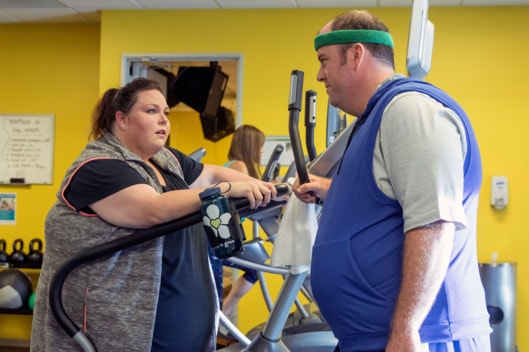 In New York, Kevin moves in with his adopted brother, Randall, played by Sterling K. Brown, perhaps best known for his amazing work in " The People v. O. J. Simpson: American Crime Story", for which he won a well-deserved Emmy award. Randall was adopted when Kevin and his twin sister, Kate, were born, but their triplet brother was stillborn. Their parents Rebecca and Jack Pearson happened to meet another newborn African-American baby at the hospital. He had just been abandoned at a firehouse and they adopt him to take the place of their stillborn son. So, now there were three again. So, all the kids grow up together, just one happy family. Well, maybe not quite so happy. Kevin and Randall don't get along, Mom's becoming restless and wants to pursue her singing career, and sometimes Randall feels like he doesn't belong. Many of these family facts are brought out via flashbacks between before the kids were born to the present day. Moving back in forth in time can be a bit disconcerting for viewers at first, but it kind of grows on you.
And, the cast does, too. The triplets mother is played by the always wonderful Mandy Moore and Dad is brought to life in a warm and wonderful way by Milo Ventimiglia. Dad died at some time during their childhood and how it occurred remains a mystery. My guess is that they're stringing us along until they do a big reveal later in the series, thereby giving the story a bit of suspense. Sister Kate is played by Chrissy Metz and she does a really poignant job of playing a woman trapped in an overweight body and desperately wanting to escape. In fact, she announces at Thanksgiving dinner that she is going to get gastric bypass surgery.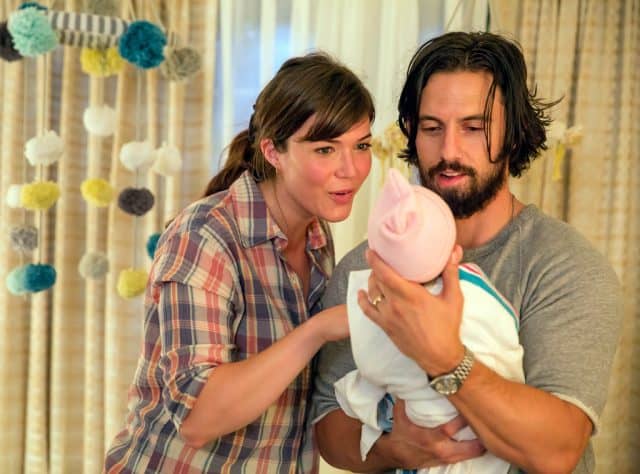 So, the cast is phenomenal, the writing inspired, the directing spot-on and the future truly looks bright for "This is Us". In fact, only part of the way through its first season, which saw its first air date on September 20, 2016, it already has some serious accolades pending. The show has been nominated for the 2017 Critics' Choice Television Awards Best Drama Series award, as well as the People's Choice Awards Favorite New TV Drama award. In addition, Mandy Moore has been nominated for Favorite Actress In A New TV Series , and Milo Ventimiglia has been nominated for Favorite Actor In A New TV Series. If the writers keep up the good work and the viewers keep loving it as much as they do now, "This is Us" promises to be around for awhile. And, that's something that we're all looking forward to.
Tell us what's wrong with this post? How could we improve it? :)
Let us improve this post!